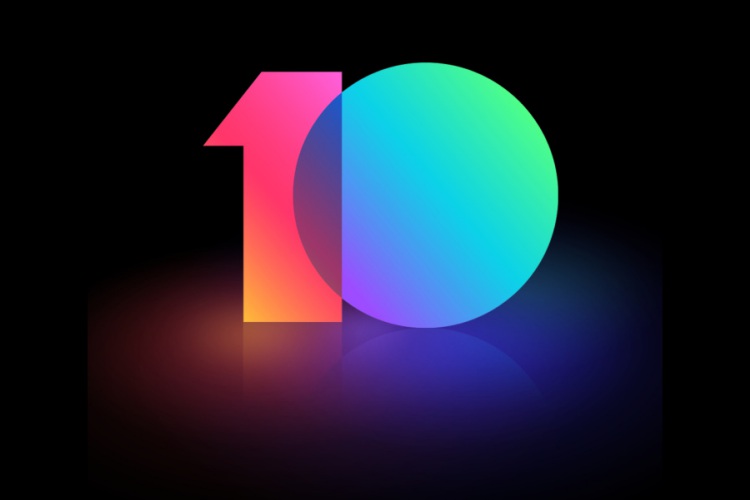 Xioami yesterday announced the next version of its highly-popular MIUI custom Android ROM. With MIUI 10, Xiaomi wants to make the experience more immersive and friendly for full-screen operations. Since a stagnant navigation bar hinders a truly full-screen experience, the new ROM comes with swipe gestures to replace the navigation buttons.
Google recently opted for the pill-shaped navigation bar but Xioami has a different spin on things – different, but not necessarily unique. Just like the Mi 8, which was the main highlight of yesterday's launch event, MIUI 10's gestures appear to have drawn inspiration from the iPhone X.
We got to play around with the Chinese version of the latest MIUI 10 build, and use these gestures which were actually introduced with MIUI 9.5 (limited to smartphones with 18:9 displays) but have been perfected for MIUI 10. The improved gestures in MIUI 10 can be used for the following actions:
Go to Home
Open Recents
Go back
Switch between apps
Open hamburger menus
Let's take a look at these gestures in detail:
Swipe Up for Home
Getting back to home requires you to swipe up from the bottom edge of the screen. You need not be expert at trickery to figure this gesture. But I found myself accidentally triggering the action while scrolling on a long page, especially when scrolling through the new vertical Recents menu.
Swipe Up and Hold for Recents
MIUI 10 brings a redesigned menu for the Xiaomi devices which reminded us of the Xperia panels introduced more than 10 years ago for Windows Mobile phones. Leaving history behind, the new Recents menu is now vertical to utilize the taller screen fully and aligns opened application in two columns instead of one.
Opening Recents is exactly same as the iPhone X, and all you have to do is swipe up from the bottom of the screen and hold it for a moment. Even before you release your finger, you can see a translucent menu taking shape in the background. Swiping down on the Recent menu closes it and brings you back to the previous screen.
Swipe on Edge to Go Back
To go back a step, MIUI 10 users can swipe from either edge towards the center of the screen. The gesture will take some time getting used to, and shares an uncanny resemblance with the navigation gestures in macOS, and iOS.
While on one hand, I enjoyed the convenience of swiping on either side to go back, on the other, I strongly wished Xiaomi had implemented a way of going forward (as suggested in this concept). But the lack of such a feature is acceptable considering that Android itself does not have the functionality.
Swipe and Hold to Switch App
MIUI 10 also makes jumping between apps convenient and you swipe from either edge, and hold for a second or two and you will be taken to the last app you were using (given the app is still open). Using the gesture again will take you back to the app you just jumped from.
This is the same action as double-tapping on Recents button on a traditional Android navigation bar. Had the gesture allowed you to cycle between all open apps one by one, it would have added a bit more in terms of convenience. If you can overlook what it could have done, the swipe and hold control does fairly decently.
Some Issues
Usually apps tend to hide a hamburger (three-bar) navigation menu on the left hand side, and some apps have drawers on the right too. Since Xiaomi has assigned a different action to this, there are some constraints for such apps on MIUI 10.
The gesture felt difficult to access due to the large size of the screen and more often than not, I resorted to using the dedicated icons to open these menus instead of using the gestures.
MIUI 10 Swipe Gestures: Awkward but Useful
While most of these gestures are straight rip-offs from iPhone X, in terms of functionality, these are better than gestures available on OnePlus 6 and the older 5T, in my opinion.
But in terms of speed, I found the MIUI 10's gestures heavily animated and that makes them feel slow. Another caveat is that the gestures only work with MIUI 10 devices which have a minimum resolution of 18:9 and older devices such as the Mi 6, Redmi Note 4, and other popular devices with 16:9 displays.
But these impressions are made after only a few minutes of usage and we'll be reviewing them in detail, along with diving deep into MIUI 10. So, stay tuned for our in-depth analyses of top MIUI 10 features and drawbacks.
---