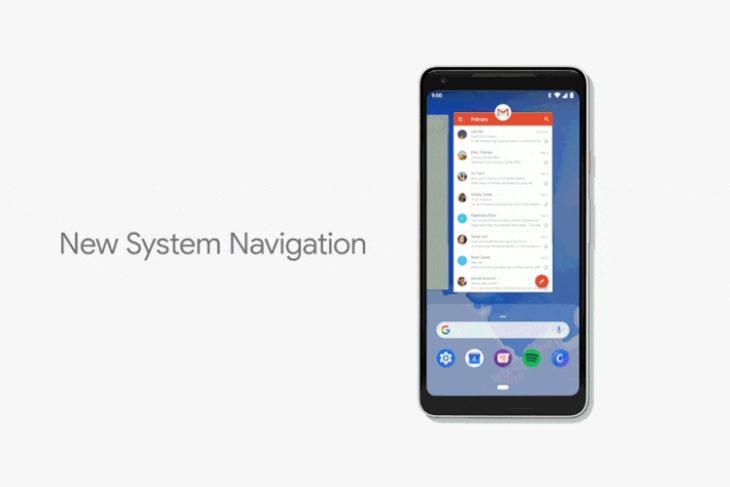 It's no secret that the updated navbar and gestures in Android P beta are far from perfect, and definitely needs time before you get used to it.
Google is confident that it will help make Android easier to navigate but a lot of users do not share the same view. In the latter group is Ollie Francis, the man behind I Could Do Better Than That, who has a different view and some recommendations for how Google could have deployed gestures better on Android P to replace the traditional navbar. And honestly, it seems like a much better approach.
First of all, the "lopsided" navigation functionality appears to be unpolished and probably rushed. Although Google has eliminated the Recents button, the Back button persists (inside apps but not on the homescreen) and for this reason, the navbar looks skewed, says Francis. And he's not the first one to notice this.
Here's an overview of Francis' suggestions for making the navigation bar more consistent, symmetric and convenient to use:
Swipe Left to Go Back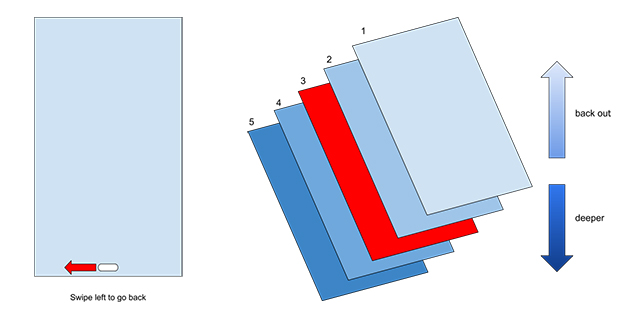 This seems like a no-brainer actually, and Francis begins with this in his breakdown too. Francis says that swiping from the pill-shaped Home button towards an imaginary back button on the left should be the way to go Back in Android P. This is simple and intuitive and has already been utilized on smartphones such as Moto G5.
While pressing back on tradition navbar sometimes closes the app, the swipe left gesture in Francis' take will also close the app.
Swipe Right for Forward?
Francis says he decided to kill this idea after feedback from Android community on Reddit. It would have brought an all-new navigation direction i.e forward. Francis recommends that instead of reserving the right half for quickly scrubbing through Recents app on Android P, the Home button should be swiped right for going forward, making apps behave like web pages in browsers.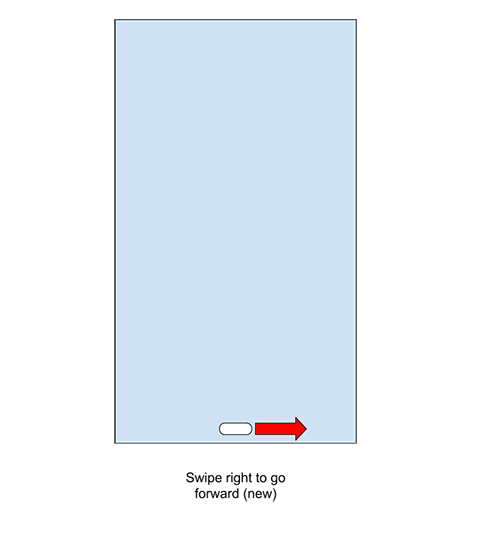 The scrub, although fancy to look at, is not very useful – mostly because apps fly by very quickly without letting you take any fruitful action, which is why Francis wanted to drop it. However, based on the comments received on a Reddit post, he decided to drop the functionality. He now says people rarely use the forward button, and said the "idea needs to die".
Quick Switch to the Next App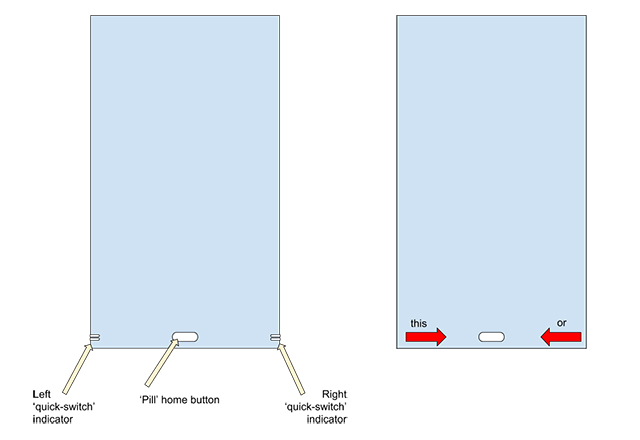 While Android already allows you to cycle between open apps by fast-tapping on the Recents button (before Android P that is), Francis recommended reserving spaces along the bottom corners for "quick-switching" between apps. This gesture could have been useful, but again he decided to drop it in favor of Google's current implementation.
Swipe Up For Recents and App Drawer
In the update to his concept, Francis said that the Android P beta had at least got the multi-tasking Overview page right. However, I personally wish Google had retained the standard gesture for opening the App drawer on the Pixel launcher.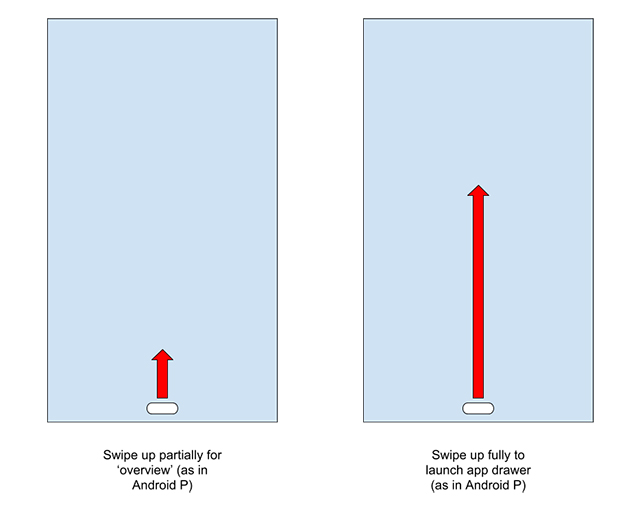 The new UI also broke functionality on some of the popular launchers including Nova – don't worry, we figured a way to fix it too.
Accommodating the Keyboard
Finally, Francis says without a Back button, collapsing an open keyboard becomes problematic. So he said the navigation bar on Android P (which consists of only the pill in Francis' version) must shift up with the keyboard. Swiping down on the Home pill would let users to close the keyboard, in an intuitive manner.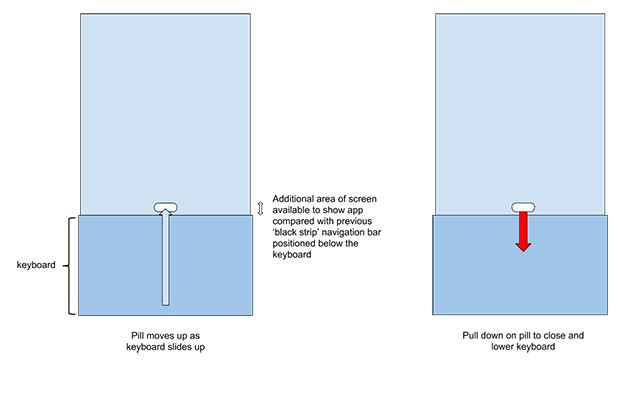 While enabling this will be a little tricky for Google, it is not impossible. Since the home pill does not need a nav bar as such, it make sense to have it rise above the keyboard.
Promising, But Only a Concept
While the gesture bar implemented by Google in its current state is a necessary step forward, Francis' version takes it to the next level. Of course, it's always easy to have reactions without the same burden that Google's Android team has to deal with i.e supporting billions of devices with their reimagination of the nav bar. Which is why even Francis had to walk back on a couple of his more radical ideas.
So if you take home anything from this, let it be that it's just a concept for now. While we would like to believe that these changes would come to Android P, it seems like a long shot. Even so, stranger things have happened.