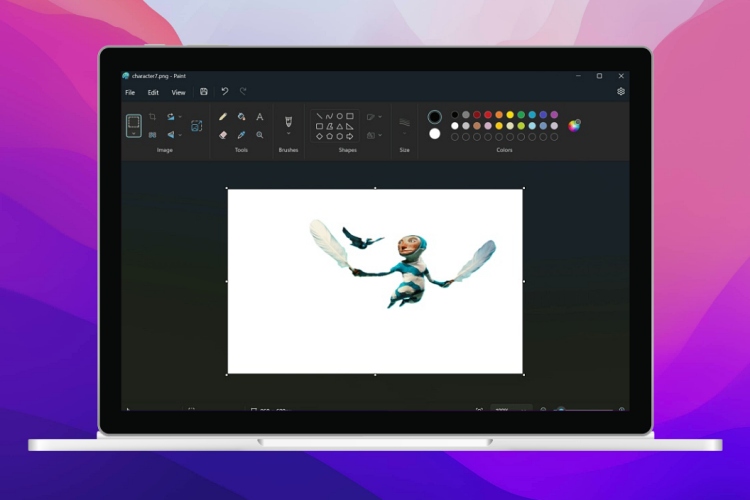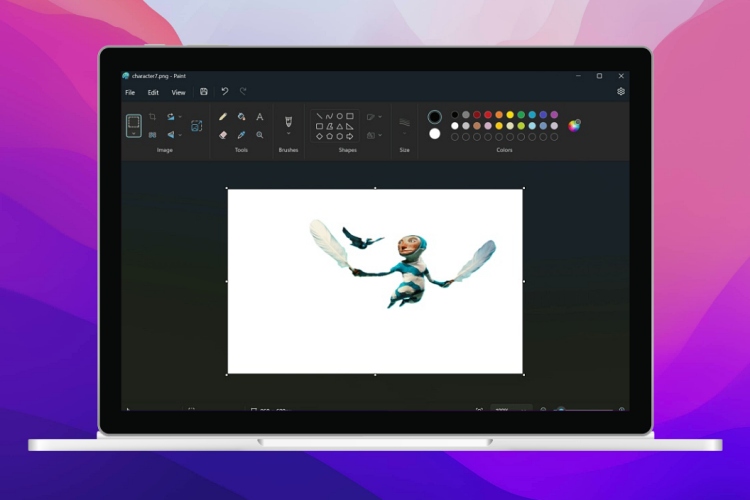 Microsoft Paint is a staple app that exists within Windows 11 and is used by many people for their image editing, markup, or modification needs. It's a great tool to use on a PC to create some art too. Now, Microsoft has added a new Background Removal feature to the Paint app in the recent Windows Insider Canary/ Dev builds. Here are the details:
Windows Insider Build Introduces Paint 'Background Removal' Feature: Details
The Background Removal feature has now been added in an Insider build for Windows 11, version 11.2306.30.0 to both Canary and Dev channels. With this new feature, users can easily remove the entire background of an image, leaving just the main subject untouched.
It's not like how the Photos app features Google's Magic Eraser. In Google's tool, you can remove certain objects such as distractions from basically any of your images. So, that helps in dealing with photobombing situations. This tool helps remove the background surrounding the subject in its entirety, instead of any objects contained within the image.
With the new Microsoft Paint Background Removal feature present on the latest Insider build for Windows 11, users get a powerful, built-in image editing feature. The Paint app has now become useful, allowing users to perform advanced image editing in Paint itself to remove the background from an image.
We have a guide on how to remove backgrounds from images without Photoshop, but after this update is released into the stable channel for Windows 11, it will become the most convenient way to remove backgrounds from any image of your choice. Do keep in mind this feature is only present in Windows 11 Insider builds for now and might make its way to a stable future Windows 11 update later on.
Here is an image comparison showcasing the Background Removal feature of the new Paint app.
How To Use Background Removal in Paint App for Windows 11
1. First, you need to get the latest Insider Windows 11 build. Follow this guide to learn how to install Windows 11 Insider builds on your PC. You could run into stability issues, so consider installing the insider build at your own risk. We will definitely update this section once the feature makes its way to the stable release.
2. Once running the Windows 11 insider build, click on the Windows button on your taskbar. Then, type "Paint" in the search field and launch the app.
3. Next, load up an image into the Paint app, which you require the background to be removed from. Then, click on the "Background Removal" button, and the new Microsoft Paint feature will do its magic.
4. As you can see, I removed the background from the above image successfully. You can upload any image, and press the button as shown above, to use the background removal feature. It is simple, efficient, and works well across different images.
So, what are your thoughts on the new background removal feature of Windows 11? Let us know in the comments below. By the way, here is everything we know about the upcoming Windows 12, and you can read this other story on a new feature made for power users of Windows 11.
---