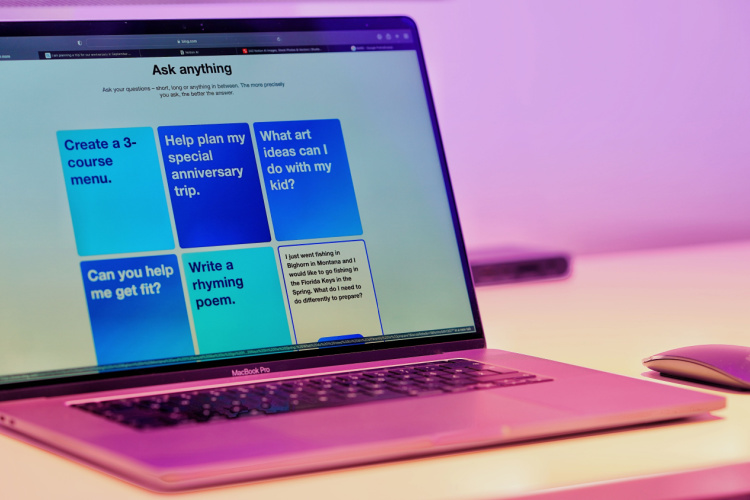 Ever since Microsoft announced its GPT-4-powered generative AI model Bing AI, it has proven itself to be one of the best ChatGPT alternatives in the market. However, Bing AI has been limited in reach and usability as it wasn't available through Microsoft's products only. And based on the latest revelation, looks like this is set to change. Check out the details below.
Access Bing Chat From Chrome And Safari Browsers!
Based on the latest report by Windows Latest, Microsoft's Bing AI chatbot is now making its entry into Google Chrome on Windows 11 as well as Safari on Mac. With this rollout, Microsoft is eliminating one of Bing AI's biggest limitations – availability. Earlier, if you wanted to use the AI chatbot, you needed to visit Microsoft Edge or the Bing app, which is an unnecessary inconvenience.
With this integration, a new pop-up will appear on your Windows 10 and 11 taskbar that will allow you to experience Bing directly in the Chrome browser. A similar pop-up should also appear on your Mac or Safari browser. The AI chatbot is being rolled out with both a light and a dark theme. The Bing AI interface on Chrome resembles its Edge counterpart.
Now although Bing AI is rolling out on two of the most popular browsers, the functionalities are limited as opposed to its Edge counterpart, at least for now. For instance, in Chrome, Bing AI only supports up to five messages per conversation. However, if you use Bing AI on Microsoft Edge, you will be able to input thirty messages per conversation. On a similar note, it is also limiting the character count to 2,000 while on Edge it can go as high as 4,000. Additionally, even though Microsoft has made it available to other browsers, it is still not letting users use the chatbot in peace. A constant pop-up menu appears as indicated by the Windows Latest report, that will ask you to switch over to Microsoft Edge for better results.
Now, do remember that the rollout is limited. So, in case you have not received any such pop-up, there is no need to panic as Bing AI should roll out more widely in the coming weeks. We are eager to try out the new Bing AI integration in both Chrome and Safari browsers as soon as it is available for us. In the meantime, if this functionality is already live for you, do share your experience down in the comment section below.
---