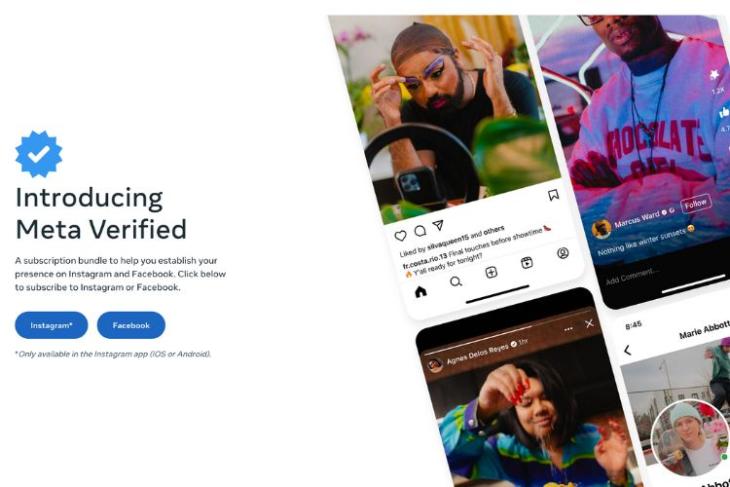 Back in February, Meta announced its intention to give away the precious blue tick for a price. Meta claims that this subscription model will help creators gain better reach by growing their audience. At the time of launch, the subscription model was limited to Australia and New Zealand only. However, Meta has further expanded its Verified model to India. Find out more on this.
Meta Verified, Now In India!
Users in India will now be able to gain a blue tick beside their name for just Rs 699 per month. Under this process, subscribers will be authenticated via a Government ID and a selfie video, and a verified badge will appear after the user's name. This is available for both Facebook and Instagram.
To get started, simply select the Instagram and/or Facebook profile that you want to verify. Set up your preferred payment method and submit your Government ID and a selfie video for authentication purposes. It will usually take Meta 48 hours to verify your identity. In case Meta declines to offer you the blue tag, your deducted amount will be refunded within 60 days. Additionally, you can cancel your subscription anytime between 24 hours of renewal.
Once verified, you will be able to establish your account authenticity by eliminating duplicity and impersonation. You will also be able to add two-factor authentication to your account and gain access to account monitoring tools. The paid subscription will unlock a plethora of exclusive stickers on Facebook and Instagram Stories and Reels, along with 100 stars a month. Your account will also be pushed in comments and recommendations via the algorithm. Being a verified user, you will enjoy priority assistance from an actual person. This can range from small account-related queries to safety and security issues.
Also, do keep in mind that you need to be at least 18 years of age to become verified. One verified subscription does not apply to both Instagram or Facebook. So, in order to remain verified on both Facebook and Instagram, you will need to subscribe on both platforms separately. In this case, it will cost you Rs 1,398 per month.
Accounts with already existing verified badges will be able to keep them at no additional cost. Currently, Meta verification is available in India on Android and iOS. Web users can join the waitlist here. So, will you go for Meta Verified to gain yourself a blue tick? Let us know your thoughts in the comments below!
Join Meta Verified now!