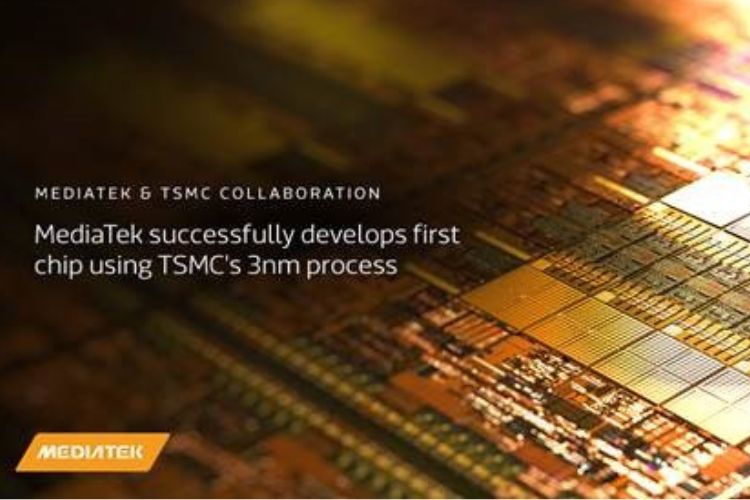 MediaTek has announced that it has developed its first 3nm chipset based on the TSMC process tech, thus, marking a milestone for both MediaTek and TSMC. The new chipset will bring in several gains as compared to TSMC's N5 process tech-based chipsets. Have a look at the details.
MediaTek Develops 3nm Chipset
The new 3nm chipset by MediaTek will result in improved performance, power, and yield. MediaTek claims that when compared to the N5 process tech, the 3nm process will provide an 18% increase in speeds while ensuring a 32% reduction in power consumption.
It will also offer up to 60%increase in logic density. Apart from these details, MediaTek has otherwise stayed mum about its upcoming system-on-chip (SoC). Details regarding its cores, their clock speeds, and the accompanying GPU, among other things, still remain unknown.
Commenting on this, Joe Chen, President of MediaTek, said, "We are committed to our vision of using the world's most advanced technology to create cutting-edge products that improve our lives in meaningful ways. TSMC's consistent and high-quality manufacturing capabilities enable MediaTek to fully demonstrate its superior design in flagship chipsets, offering the highest performance and quality solutions to our global customers and enhancing the user experience in the flagship market."
The new 3nm chipset will be made available for future smartphones, tablets, intelligent cars, and various other devices. It is expected to happen in the second half of 2024. This means that the next-gen Dimensity chipset won't be the one based on the 3nm process. For those who don't know, even Apple is expected to introduce the next-gen M3 chip based on the 3nm process instead of 5nm and this too, shall be out next year!
We shall get elaborate details on the MediaTek 3nm chipset as we approach 2024. So, stay tuned for more on this.
---