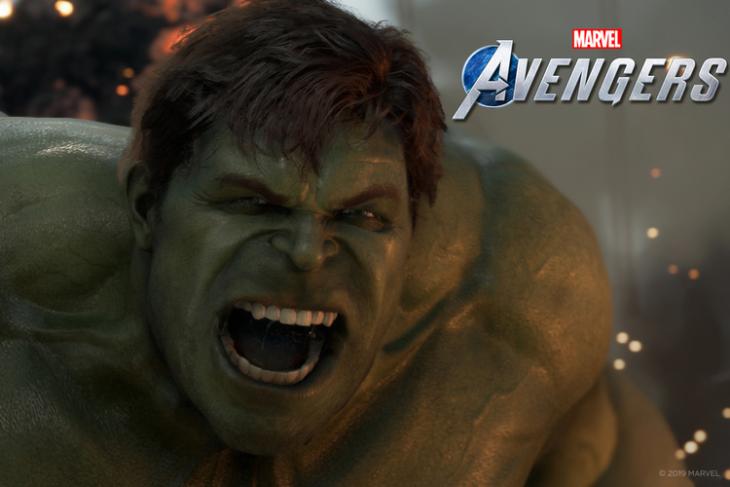 At Gamescom 2019 in Cologne, Germany, Square Enix and Crystal Dynamics have released a 19-minute gameplay trailer of their much-awaited upcoming title, Marvel's Avengers. Based on the popular Marvel comics superheroes knows as the Avengers, the game showcases the original lineup, comprising of Captain America, Black Widow, the Hulk, Iron Man and Thor, fighting to save the planet.
First announced back in 2017 as 'The Avenger's Project', the game was first showcased at E3 2019, although the footage released back then was strictly cinematic, focusing largely on the story rather than any real gameplay. The latest trailer, however, shows off actual gameplay action during the 'A-Day' prologue mission that starts off with a catastrophic accident that destroys most of San Francisco and supposedly kills Captain America.
The game starts thereafter, with the remaining heroes reassembling five years later to save the world from evil and avenge the death of their beloved friend. Overall, the action looks exciting, and it's exactly what you'd expect from a game with this budget. While diehard fans will no doubt love to get their hands on this title, it should also offer of plenty of fun to anybody remotely interested in the marvel universe.
Marvel's Avengers will be released on PC, Google Stadia, Microsoft Windows, PlayStation 4 and Xbox One on May 15, 2020. It will be playable both in single- and multi-player modes, and will feature many customization options including abilities and costumes that have reportedly been sourced from 'all corners of the Marvel universe' and can be bought separately as DLC.