Another day and boy, is there a lot of gaming news to go through today – PUBG announcing a hotfix update for their glitch on Xbox One; you can get a copy of Devil May Cry HD if you're a Twitch Prime subscriber, details about Far Cry Arcade – Far Cry 5's map editor, and finally, plenty of game and DLC launches. Well, that's just the gist of it; here are the gaming highlights of the day.
PUBG Hotfix For Xbox One
PUBG had previously released a new update for the Xbox One version of PUBG. While the update brought about a new weapon, it also brought about a revival glitch, that allows downed players to get back into the action without having to be revived completely by their teammates. Thankfully, the team has realized its mistake and has announced the details of its upcoming hotfix.
As announced in an official forum post, the Hotfix Update (Patch 10) for the Xbox One will fix the following bugs:
Revive bug
Footstep/Single Fire Weapon Audio
B and Y buttons functional while the in-game map is activated
A handful of minor low-risk fixes.
The post further goes on to state that a version of the release build is in test, with a final version to be submitted to Cert and QA tomorrow.
Twitch Prime Members Get Bonus Devil May Cry
As announced by Twitch in an official blog post, Capcom has collaborated with Twitch Prime. As such, Twitch Prime members can get the original Devil May Cry in HD for free on PC for the Twitch Desktop App for a limited time with their Twitch Prime membership.
According to Michiteru Okabe, Producer at Capcom, the Devil May Cry HD Collection containing the first three installments of the franchise, will be offered for free with Twitch Prime.
In order to redeem the game along with your Twitch Prime membership, users need to claim the original Devil May Cry from here, then install the Twitch Desktop app. After logging into the app, you'll be able to find your copy of the game under the "My Games" tab. Simply click on "Install" to download and install the game, and enjoy your free copy of Devil May Cry HD Collection.
The Devil May Cry HD Collection is scheduled for release on March 13.
Ubisoft Far Cry Arcade
While Far Cry's Map Editor Mode has been around for a while, Ubisoft has managed to literally raise the bar with the announcement of Far Cry Arcade present in this year's Far Cry 5. According to the game studio, it is the first Far Cry map editor which enables players to create their own solo, co-op, and PvP levels and integrate them directly into the game.
Far Cry Arcade will include assets from Far Cry 4 (including yetis) and Far Cry Primal, as well as Assassin's Creed IV: Black Flag, Assassin's Creed Unity, and Watch Dogs. Furthermore, as post-launch content for Far Cry 5 is released, those assets will be added to Far Cry Arcade as well, letting you get creative with Vietnamese jungles, Martian arachnids, and zombies.
State of Decay 2 Pre-Orders Begin
Xbox has announced in an official blog post that State of Decay 2 will launch on Xbox One and Windows 10 PC as an Xbox Play Anywhere and Xbox Game Pass title on May 22, 2018. State of Decay 2's Standard Edition will be available for $29.99 and fans will also be able to purchase State of Decay 2: Ultimate Edition for $49.99.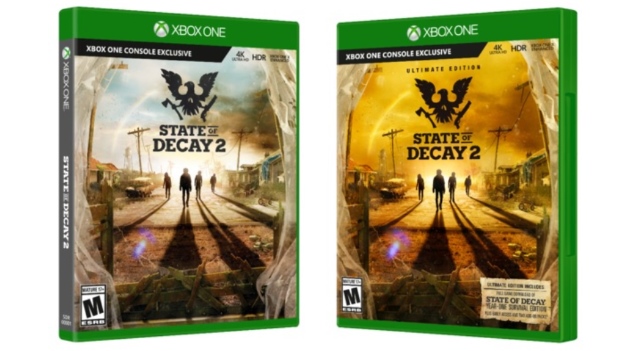 State of Decay 2: Ultimate Edition includes 4 days early access beginning May 18, along with two add-on packs: "Independence Pack" and "Daybreak Pack", which will be available at a later release date, on both Xbox One and Windows 10 PCs. Furthermore, the Ultimate Edition will also include a download token for a bonus copy of the console version State of Decay: Year-One Survival Edition. Lastly, Xbox has also stated that gamers who pre-order between now and May 21 will also receive some exclusive in-game pre-order items.
God of War Special Edition PS4
While Sony has been gearing up for the release of God of War for its PS4 console, the company has announced that a God of War Limited Edition PlayStation 4 Pro bundle will also launch alongside the game on April 20.
According to Sony, the special bundle features a fully customized Leviathan Grey 1TB PS4 Pro console inspired by Kratos' Axe, a matching Dualshock 4 wireless controller with insignia and a copy of God of War Day One Edition on Blu-ray disc.
The God of War Limited Edition PlayStation 4 Pro bundle will be available at select retailers, with pre-orders starting from today.
Rainbow Six Siege Releases Outbreak and Operation Chimera
We previously talked about Lion & Finka, that were Operation Chimera's New Operators, as part of the year's first DLC for Rainbow Six Siege, along with the new 'Outbreak' Mode which adds Alien Parasites to the game. Now, after a lot of waiting, Ubisoft has finally released both Outbreak and Operation Chimera DLCs for the tactical shooter game.
As announced in an official blog post, two new Operators and an entirely new game mode are now available in Rainbow Six Siege on all platforms. Both the Operators, Finka and Lion, bring new gadgets with the power to affect their allies and enemies no matter where they are on the map.
The Operation Chimera Operators are available now for Year 3 Season Pass holders, and in seven days, would also become available for in-game purchase using Renown or R6 Credits. Furthermore, Outbreak is available for free to all Siege owners from March 6 to April 3.
South Park: The Fractured but Whole from Dusk till Casa Bonita DLC
Ubisoft and South Park Digital Studios have announced that South Park: The Fractured But Whole From Dusk Till Casa Bonita DLC will be available on March 20 on PlayStation 4, Xbox One, and PC.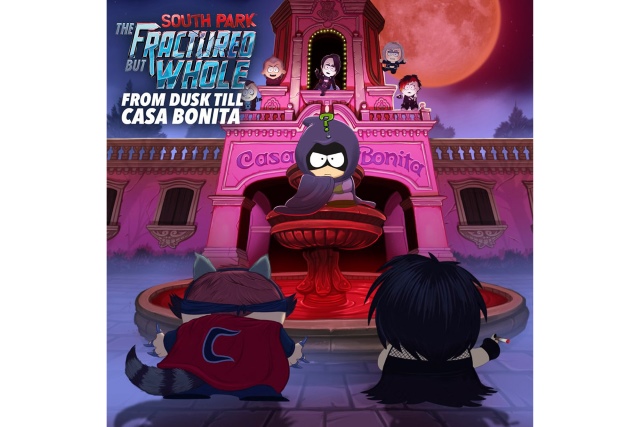 The "From Dusk Till Casa Bonita DLC" adds an all-new story campaign and superhero class to South Park: The Fractured But Whole. As per the new DLC, players will visit the famous family eatery and explore Black Bart's Cave, watch the cliff divers, taste the magic of Mexico and defeat the brood of Vampires.
From Dusk Till Casa Bonita is available for the suggested retail price of $11.99
---