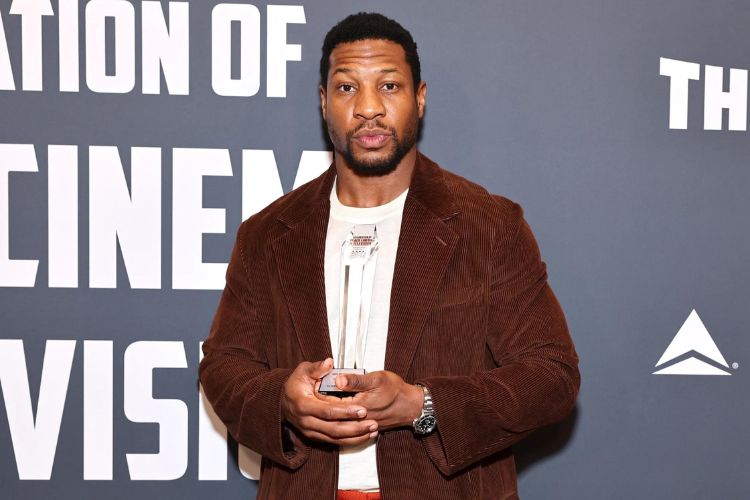 Jonathan Majors, after his Hollywood debut with Do Not Disturb in 2011, rapidly made a name for himself in the world of cinema. He became a fan favorite because of his unique and almost natural acting skills. However, recently, he has garnered quite the attention for his role as Kang the Conquerer in the MCU. More importantly, Majors will be playing the role of a major villain in the currently running Loki Season 2. But, before you witness him as the MCU baddie, you should know about his other works. So, let's check out the top 10 Jonathan Majors movies and TV shows! The list has been ranked on the basis of IMDb ratings.
11. Captive State (2019)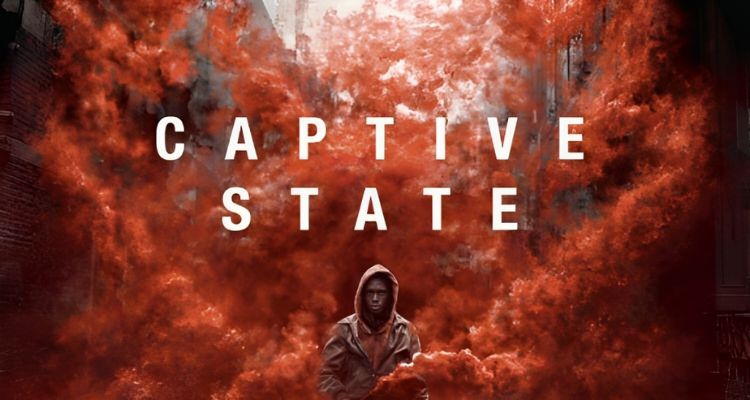 Cast- John Goodman, Ashton Sanders, Johnathan Majors, Vera Farmiga
Release Date- 15 March 2019
IMDB/ Rotten Tomatoes- 6/ 43%
Captive State is an apocalyptic movie whose events take place in a fallen Chicago after an alien invasion. In this movie, the city of Chicago is completely controlled by aliens and Majors plays the role of Rafe Drummond who is one of the main insurgents of a resistance against the extraterrestrial invaders along with Gabriel, his brother.
This movie is really well made and the cinematography along with a mind-boggling ending makes it a must-watch for everyone looking to stream a good Jonathan Majors movie.
10. Ant-Man And The Wasp: Quantumania (2023)
Cast- Kathryn Newton, Paul Rudd, Michelle Pfeiffer, Jonathan Majors, Michael Douglas
Release Date– 7 June 2023
IMDB/ Rotten Tomatoes- 6.1/ 46%
Jonathan Majors made his debut in the MCU with Loki Season 1 as He Who Remains and later portrayed Kang in Ant-Man and the Wasp: Quantumania. He played the role of the most fearsome villain in Marvel Comics — Kang the Conqueror. Majors became an instant fan favorite for how he owned the role.
Even though this movie did not do well at the box office, his performance was commendable. Even if you don't like Ant-Man, I recommend you to watch this, just for Majors. The villainous tone, expressions, and everything about this will make you fall in love with him.
9. Jungleland (2019)
Cast- Charlie Hunnam, Jack O'Connell, Jonathan Majors, Jessica Barden
Release Date- 12 September 2019
IMDB/ Rotten Tomatoes- 6.2/ 74%
Junglelands is another movie where Jonathan Majors plays the role of a villain. This movie revolves around two brothers named Stanley and Walter Kaminski who are professional fighters. They travel across the country fighting brutal and deadly boxing matches to make enough money to repay a debt of $2000 they have from Pepper, a morally twisted gangster played by Majors.
Junglelands is a fantastic watch for its realism and the gritty and real worldly tone. Jonathan Majors has fantastically played the role and embraced the character of the conflicted antagonist. If you're looking for an action-packed yet somewhat heartfelt movie, this one is the right pick for you.
8. White Boy Rick (2018)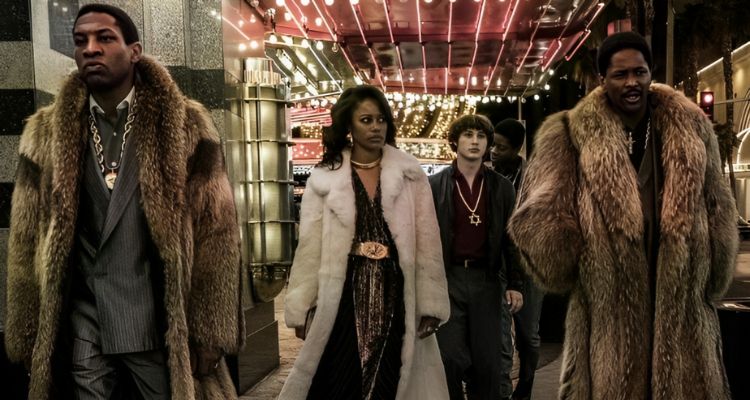 Cast- Richie Merritt, Matthew McConaughey, Bel Pauley, Jonathan Majors, Jeniffer Jason Leigh
Release Date- 14 September 2018
IMDB/ Rotten Tomatoes- 6.5/57%
White Boy Rick is a movie based on a real-life story where a young boy named Richard Wershe Jr became the youngest FBI informant in history when he was just 14 years old back in the 1980s. Jonathan Majors plays the role of Johnny" Lil Man" Curry who is a local mobster. He's the one Richard starts working for and eventually becomes a double agent for the FBI. This movie is a classic crime drama that will make you feel like you've traveled back to the golden era of mafia and crime through your screen.
7. Da 5 Bloods (2020)
Cast- Delroy Lindo, Paul Walter Hauser, Sandy Huong Pham, Jonathan Majors, Chadwick Boseman, Clarke Peters
Release Date- 12 June 2020
IMDB/ Rotten Tomatoes- 6.5/ 92%
This movie was a fresh take on the genre of Vietnam War movies. The movie Da 5 Bloods revolves around a group of men who fought in the Vietnam War and are now back in Vietnam after almost a decade to recover the remains of their friend (played by Chadwick Boseman) as well as the gold they buried with him.
Jonathan Majors plays the role of the son of one of the men from this group who has passed away and joins them on their adventure. Even though the central theme of this movie is war, yet, it's a heartwarming movie that I'd totally recommend you to watch.
6. Devotion (2022)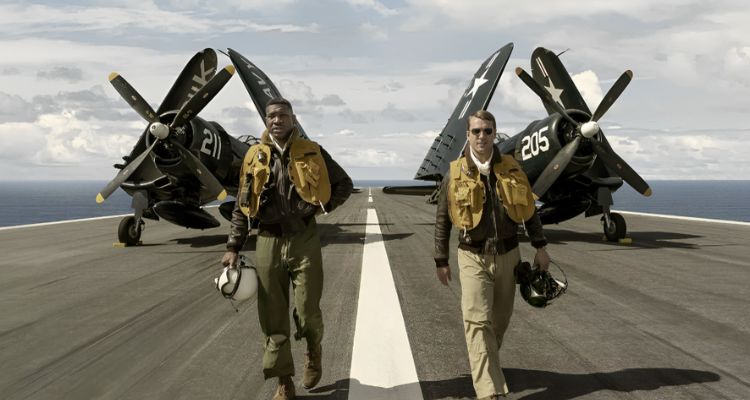 Cast- Glenn Powell, Jonathan Majors, Serinda Swan, Joe Jonas, Christina Jackson
Release Date- 23 November 2022
IMDB/ Rotten Tomatoes- 6.6/ 81%
This movie revolves around the true life story of the first-ever black pilot in the history of the United States – Navy Jesse Brown, played by Jonathan Majors and his best friend and wingman Tom Hudner. These two pilots were responsible for turning the tide of the brutal Korean War.
The sacrifices of these two men made them a hero in the history of America and one of the most celebrated wingmen of the United States Navy. This movie is extremely inspirational and is a must-watch!
5. Creed 3 (2023)
Cast- Michael B. Jordan, Johnathan Majors, Tessa Thompson, Jose Benavidez Florian Munteanu
Release Date- 3 March 2023
IMDB/ Rotten Tomatoes- 6.8/ 88%
The third installment for the Creed series was launched this year only with Johnathan Majors cast as the second in lead next to Michael B. Jordan. This movie revolves more around the childhood friendship between Adonis Creed (Jordan) and Damian (Majors). In this movie, Damian is a former boxing prodigy who has been in prison and now is back to reclaim his position at the top of the boxing world. It not only explores the extremities of the world of professional martial arts but also human relationships. This is a movie you should definitely watch if you are looking for something to keep you on the edge of your seat while also being thought-provoking at the same time.
4. Lovecraft Country (2020)
Cast- Jonathan Majors, Jurnee Smollett, Michael Kenneth Williams, Wunmi Mosaku
Release Date- 16 August 2020
IMDB/ Rotten Tomatoes- 7.1/ 88%
Lovecraft Country was the first big television break for Jonathan Majors with the stories of horror writer H.P Lovecraft. This television series was a horror run, which was based in the 1950s where a man travels around the country in search of his father while encountering different horror adventures along the way.
This series was highly acclaimed and is counted among one of the best performances ever for Majors. From the cinematography to the storytelling, if you are someone who grew up reading R.L. Stine or Stephen King, you are going to love this series.
3. Hostiles (2017)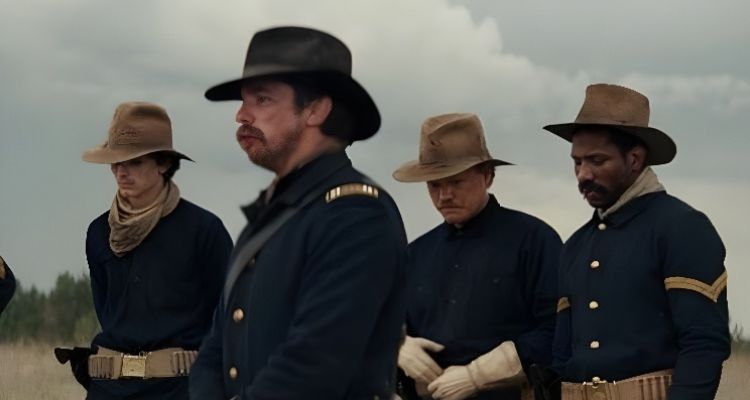 Cast- Christian Bale, Rosamund Pike, Timothée Chalamet, Jonathan Majors, Wes Studi
Release Date– 22 December 2017
IMDB/ Rotten Tomatoes- 7.2/ 70%
One of the most underrated movies starring Jonathan Majors has to be Hostiles where he co-starred with great names like Christian Bale Jesse Plemons and Timothée Chalamet. This movie was based in 1892 and revolved around Christian Bale being an Army Chief. He along with his soldiers were tasked to escort a Cheyenne chief through hostile territory to his home.
This story is really saddening as well as heartwarming. Definitely worth a watch!
2. The Last Black Man in San Francisco
Cast- Jimmie Fails, Jonathan Majors, Danny Glover, Rob Morgan, Thora Birch
Release Date- 7 June
IMDB/ Rotten Tomatoes–
Every actor has a movie that's his "The Movie" or his career-defining movie, and The Last Black Man in San Francisco is that for Jonathan Majors. This film shows two men, one played by Majors and the other played by Jimmie Fails. The two men spent their whole lives in San Francisco and are trying to reclaim the house built by one of the two men's grandfathers.
This movie shows us the image of two people trying to make a place for themselves in a place they love dearly but cannot. Even though this was a small project but was awarded the best movie of the year in 2019. It is a thought-provoking and heartwarming movie that you should really watch if you are going through an existential crisis. Trust me, it will help you.
1. Loki (2021-)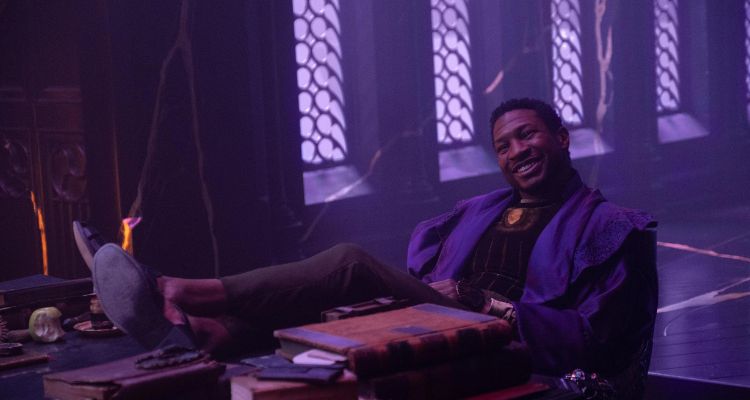 Cast- Tom Hiddleston, Owen Wilson, Sophia Di Martino, Jonathan Majors, Ke Huy Quan
Release Date- 9 June 2021
IMDB/ Rotten Tomatoes- 8.2/ 92%
One of the most anticipated roles by Jonathan Majors is his appearance as Kang the Conqueror. He made his debut as He Who Remains in Loki Season 1 and then appeared as Kang in Ant-Man: Quantumania. The TVA was created by him, making him the main villain of the Loki TV series. Loki is in its second season, which started streaming on October 6.
Jonathan Major is all set to make his comeback as one of the Loki season 2 villains, named Victor Timely. I would highly recommend you to watch this series, as it's fun, action-packed, and brings the best of MCU to the table!
---
Load More