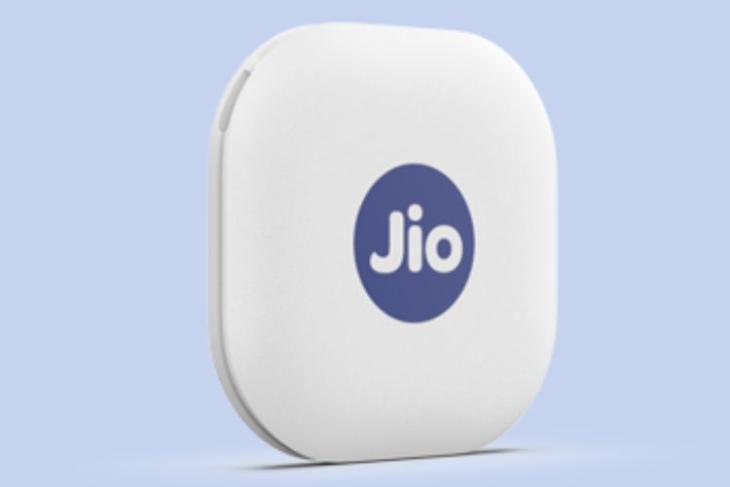 Jio has expanded its hardware presence with the launch of its tracking device in India called the JioTag. This comes as an affordable (read: very affordable) alternative to Apple's AirTag and even the Samsung Galaxy SmartTag to find your missing belongings. Check out the details below.
JioTag: Specs and Features
The JioTag is a portable tracking device that can help you find a plethora of missing things like your wallet, keys, phone, and toys. You can attach the product to your belongings and can track it (if lost) via the smartphone.
You will be able to do so via the JioThings app. If a product with the JioTag is lost, you will get notified of the same on your paired smartphone. And if you miss these notifications, you will be able to find the last disconnection location of the lost item to get a lead.
If that doesn't work too, the Jio Community Network (much like the Find My Network) will come to the rescue. You can mark the JioTag on the JioThings app and the Community Network will look for it and come back with the location of the 'JioTagged' product.
There's support for Bluetooth version 5.1. The 'lost and found' tracker has a range of up to 50 meters (outside) and up to 20 meters (indoors). It has a replaceable battery, which is said to last for up to a year.
Of course, it lacks features like an ultra-wideband chip, a built-in speaker to produce a sound, and an IP rating found on Apple's AirTag and there are chances the product may not be as accurate as an AirTag, or a tracker by Tile. That said, it is a pretty affordable and interesting offering that keeps the basics of a tracking device in check!
Price and Availability
The JioTag comes with a price tag of Rs 749 and can be bought via the Jio website, JioMart, and even Reliance Digital. It comes in white with the blue Jio logo in the middle.
So, will you buy the new JioTag? Let us know your thoughts in the comments below.