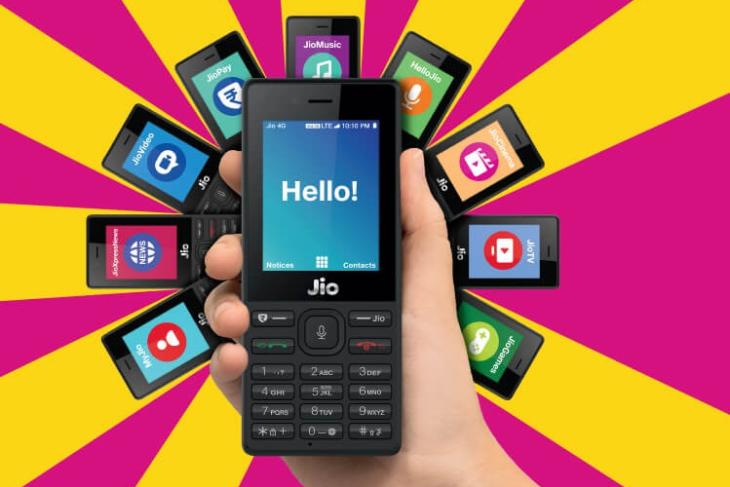 Reliance Retail's JioPhone emerged as a clear leader in the Indian mobile handset market with 27 per cent share in the second quarter of 2018, a new report said on Thursday.
JioPhone has given birth to a new segment in India – the 'Fusion' phones segment.
"Fusion" handsets have a feature phone form factor with 4G connectivity and may have a closed apps ecosystem enabling limited smart features for users, a report by CyberMedia Research (CMR) said.
"The second quarter of 2018 saw the arrival of Fusion phones as a distinct category. Though it is primarily driven by JioPhone, Indian brands like Micromax and Lava are also shipping in smaller quantities," said Narinder Kumar, Lead Analyst, IIG-CMR.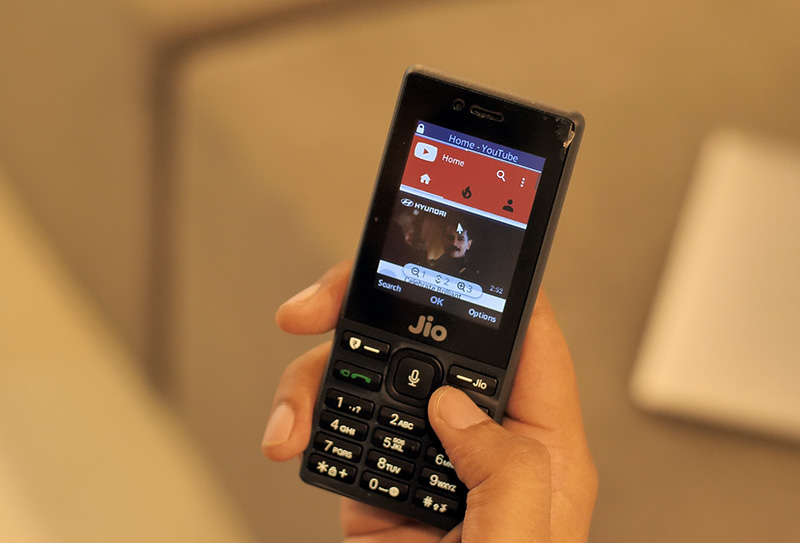 One in four mobile handsets is now being manufactured in India at a completely knocked-down (CKD) level.
"In Q2 2018, there are two trends underlining short-term turbulence. First is the impact of Jio's disruptive monsoon offer leading to erratic demand projection estimations for all major handset brands. Second is the capabilities of smaller players to switch to CKD manufacturing and maintain production levels with their own SMT lines," said Prabhu Ram, Head-Industry Intelligence Group (IIG), CMR.
Reliance was followed by Samsung at 17.2 per cent market share in the mobile handset market.
"In a first for mobile handset brands in India, mobile handset shipments are set to cross a 300 million milestone by the end of 2018 and smartphones will outstrip feature phones and Fusion phones collectively by 2020," the report said.
"Smartphones above Rs 4,000 are being shipped with 4G connectivity. LTE handsets grew 104 per cent compared to the same period last year," the report added.