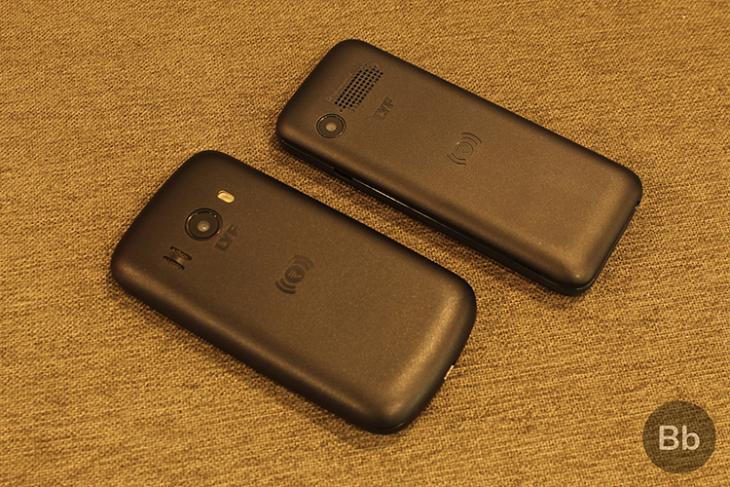 Jio offers the best 4G network in the country with the lowest latency and also beats rival operators when it comes to 4G availability across the 22 telecom circles in India, says Open Signal's latest Mobile Network Experience Report.
The report, which was compiled using data from 1.7 million devices between June 1 and August 29, reveals that Jio is neck to neck with Airtel and Vodafone when it comes to offering the best video experience on its network. Airtel emerged as the operator which offers the fastest download speed while Idea was crowned the winner in the upload speed category.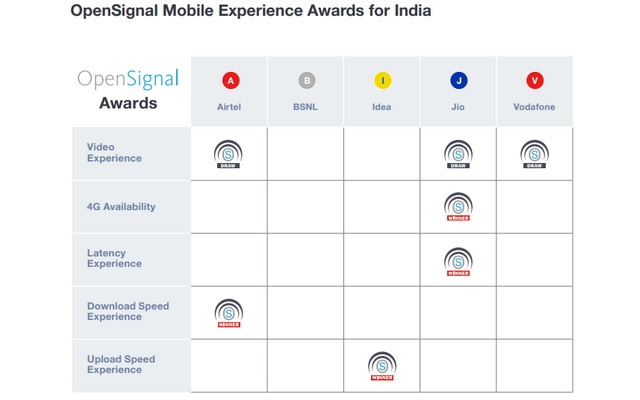 When it comes to 4G availability, Jio left rival operators far behind with an average network availability score of 96.7%, while second-placed Airtel could only score 73.17%. Jio topped the 4G availability in 10 out of 22 telecom circles scoring 97% in those regions, with OpenSignal calling Jio's 4G availability score 'particularly remarkable' for a relatively new 4G LTE market like India.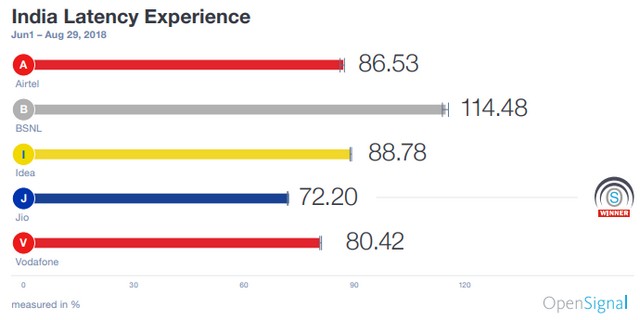 Jio also won Open Signal's Latency Experience award with an average latency score of 72.20 milliseconds, while Vodafone occupied the second spot with average latency worth 80.42 milliseconds. In case you don't know, latency determines how long a packet of data takes to travel across the network, so having low latency is key for critical applications and also for recreation like online gaming.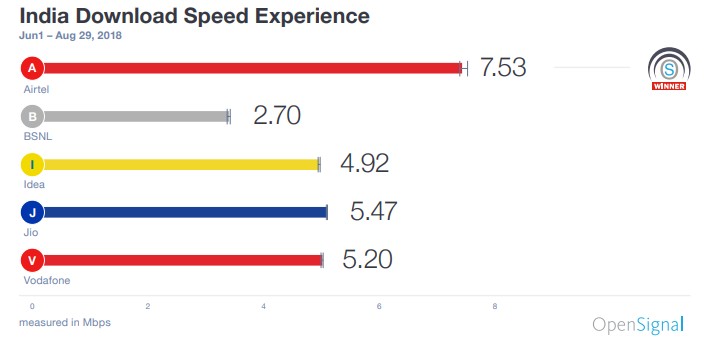 Airtel offered the fastest average 4G download speed at 7.53Mbps, over 2Mbps faster than Jio's 5.47Mbps download speed. When it comes to uploading speed, Idea topped the charts with an average upload speed of 2.88Mbps followed by Vodafone with 2.31Mbps.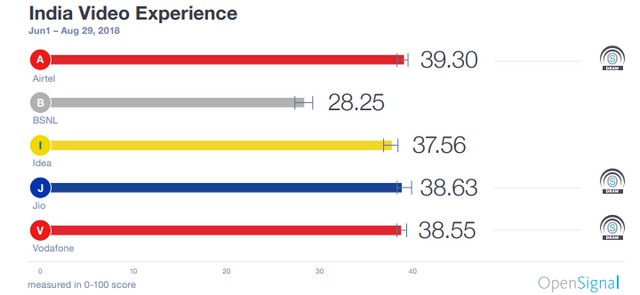 Vodafone, Jio and Airtel shared OpenSignal's Video Experience award which took into account factors such as video loading time, picture quality and stalling rate during video playback. However, Airtel narrowly edged the rivals with a Video Experience score of 39.30, while Jio and Vodafone scored 38.63 and 38.55 points respectively.