If you're in the market looking for a VPN that will give you complete freedom over the way you use the internet, and the websites you access on it, here's a VPN that might pique your interest. IVACY VPN, the pioneer of the split tunnelling feature and a consumer rating of 9.6, brings almost every feature you might want in a VPN service, and it brings it all in a really well-designed app, for a very great price. Here's a look at everything you can expect from IVACY VPN.
Features
1. Over 1000 Servers in More Than 100 Countries
One of the biggest reasons people have for using a VPN is to access services and websites not available in their country. Well, IVACY brings over 1000 servers spread across more than 100 countries that you can connect to without a hassle. The service has servers in popular countries like Australia, UK, US, Singapore, etc, along with countries like China, Belgium, Spain, Malaysia, and a lot more. You can even choose a server in a particular city instead of a country if you like.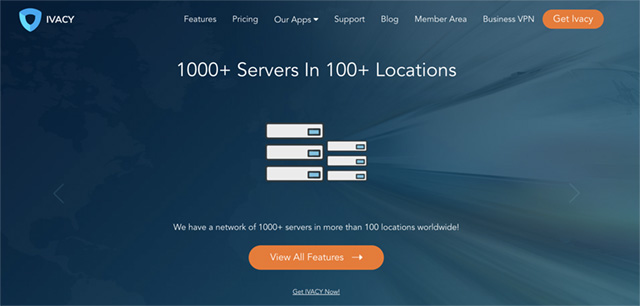 2. Unlimited Server Switching
IVACY also offers unlimited server switching, so you're not limited to a particular number of servers in any particular day. This is helpful if you're using a US based server to access a streaming service, but then you want to check out something in the UK; you can simply switch servers to UK, and you can do this as many times as you want for no extra cost.
3. Smart Purpose Selection
While having choices for VPN server selection is good, sometimes you just want to connect to the best possible server for a particular task. Say you just want to stream videos on demand over a VPN, or you want to access a P2P website. IVACY offers an easy to use 'Smart Purpose Selection' option under which you can choose what you want to use the VPN for.
4. Unlimited Bandwidth
With IVACY you have no cap on the bandwidth you can use while being connected to the VPN. You get unlimited bandwidth so you can access the internet anonymously and securely no matter how much bandwidth you're using.
5. Optimized P2P Servers
Unlike some VPNs that block P2P connections, IVACY has dedicated servers that are optimized for P2P connections. So, if you choose 'Secure Downloading' in the 'Smart Purpose Selection' screen, you'll be connected to one of these servers for better speeds and security.
6. High Security
IVACY also ensures that your browsing is secure and safe from hackers and other malicious parties. To do this, IVACY comes with a bunch of great security features. For starters, IVACY ensures that if you're connected to a public WiFi hotspot, your data is secure from anyone snooping on the network traffic. Apart from that, IVACY also comes with DNS security. With this, IVACY routes your traffic through its own secure DNS servers so there's no risk of DNS leaks.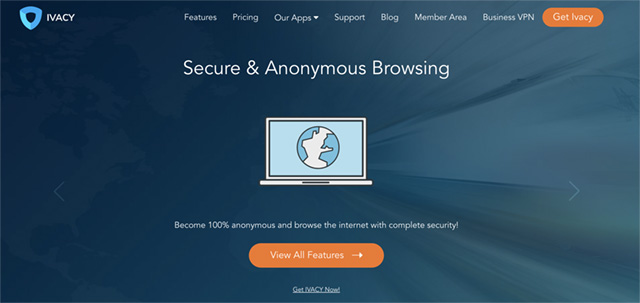 Best of all, IVACY's VPN is encrypted using military grade encryption, which makes it nigh' impenetrable and that's great if you're worried about your privacy and security online. IVACY is one of the oldest cyber security service provider with more than a decade long experience, so you can rest assured that your internet browsing is in capable hands.
7. No Logs
IVACY also has a no logs policy, so your browsing activities are not logged on IVACY's servers. This means that even if someone tries to get their hands on your browsing activities, IVACY simply won't have any logs to share with them. This is explicitly mentioned in the IVACY Privacy Policy, so you can rest assured that the VPN doesn't log your usage.
8. Kill Switch
Having a kill switch is one of the most important features in a VPN these days, and IVACY has this feature too. So even if you are somehow accidentally disconnected from IVACY's VPN, it'll automatically block all your data to ensure safety until you're connected to the VPN again.
9. High Speeds
VPNs do have a negative effect on your browsing speeds, but IVACY is one of the fastest VPNs you can use. In fact, IVACY was awarded the fastest VPN service in Las Vegas in January this year.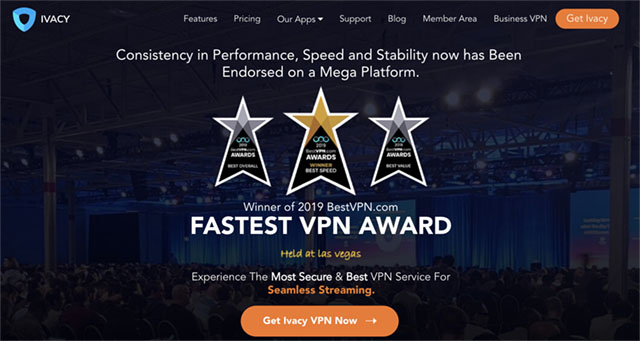 10. Great for Small and Medium Businesses
If you're a small or medium sized business, IVACY is marked as one of the most reliable business VPNs thanks to features like Global dedicated IPs, VPN for teams, and quick server deployment.
Pricing
When it comes to pricing, IVACY is great there as well. The VPN is offered as a subscription, and plans start at $2.25 per month if you subscribe for 2 years. Alternatively, you can also subscribe to a single year plan for $3.33 per month, or a monthly plan for $9.95 per month.
Plus, IVACY offers a hassle free 30 days money back guarantee, so even if you're not satisfied with the VPN, you'll get your money back.
Availability
IVACY VPN doesn't only offer a bunch of features, it's also available for almost every platform you might need to run a VPN on. It's available on Android, iOS, macOS, Windows, Kodi, Chrome, and even for your router.
Use IVACY VPN for a Secure and Private Internet
So, if you're looking for a VPN that will let you do everything you want to do on the internet, without unnecessary oversight, and geo-restrictions, IVACY is one VPN you should definitely check out. It's priced competitively, comes with apps for almost every platform out there, and it offers a money back guarantee.
Buy IVACY VPN here