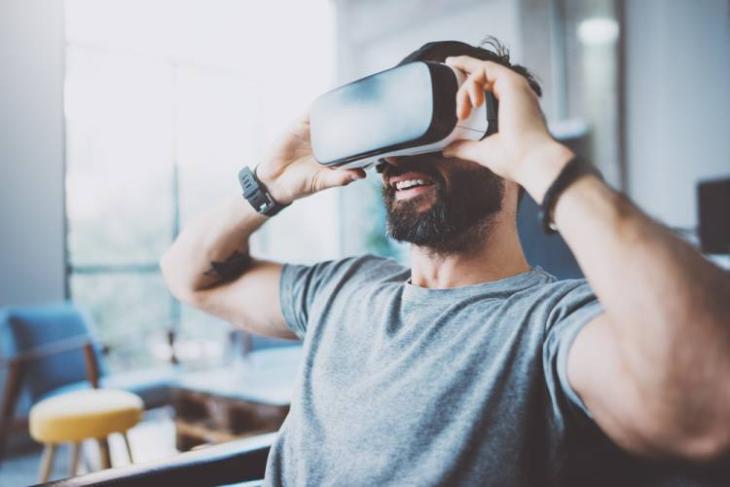 Virtual reality is the next big thing in entertainment and if you're an IPL fan, you can enjoy this season's grand finale live on the coming Sunday in VR. Hotstar, the official online streaming partner of IPL 2018, has a VR platform dedicated to watching moments from the tournament.
To enjoy the IPL 2018 Final which will featured Chennai Super Kings (CSK) and either Sunrisers Hyderabad (SRH) or the Kolkata Knight Riders (KKR), you'll need a VR-compatible smartphone and any VR headset.
A VR-compatible smartphone will have a gyroscope to detect the movement of your head. Even if you do not have a VR headset, you can swipe across the screen or move the smartphone in the air to change the view.
You can also catch tonight's decisive match between SRH and KKR on Hotstar's VR platform. This gives you the comfort of watching the live match with a view like you'd get from the stadium. You can watch highlights from past matches and catch critical moments in VR as well.
The pleasing part of the deal is that the service is completely free of cost and you don't need a Hotstar premium account to watch the match. However, you might have to experience a lag of a few minutes but that shouldn't really hinder your experience.
Get the stadium experience without leaving the comfort of home with Hotstar VR! pic.twitter.com/EJhdlE0zIa

— Disney+ Hotstar (@DisneyPlusHS) May 24, 2018
To get started, follow these steps:
Step 1 – Open vr.hotstar.com in your smartphone's browser
Step 2 – Select the content you want to watch
Step 3 – Tap on the Google cardboard icon and switch to full screen for a better experience.
Step 4 – Choose brightness and sound as per your comfort. You can also use external earphones or headphones if the design of your VR headset allows.
Step 5 – Slide your phone into a VR headset and set the lens positions to your liking
Step 6 – Enjoy live IPL matches, highlights, and experts' take like you're physically present there.
We couldn't find a similar option in the Hotstar app on Android and iOS, but in case you own an Oculus headset, you can download the Hotstar app on it for free and enjoy IPL matches in high quality.
While watching the matches on Chrome on Android, we experienced that the quality isn't top-notch and you might not get the best VR experience but it is doable. For IPL fans, it will be a good chance to immerse themselves into the matches and enjoy the excitement of a stadium directly from their homes.