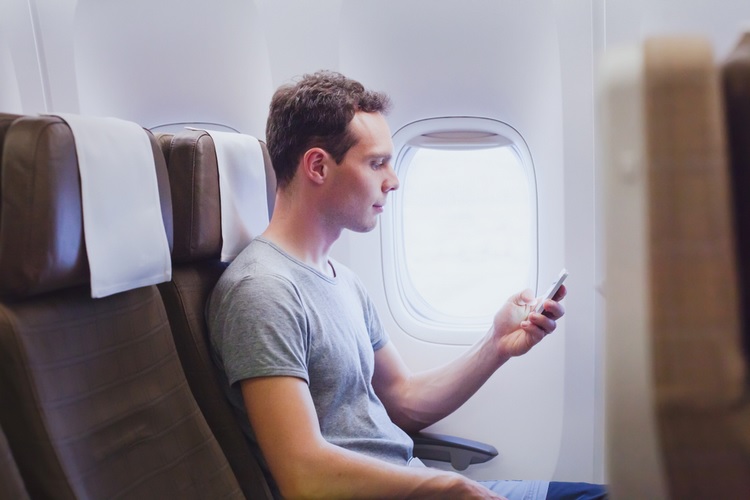 Earlier this year, the Telecom Regulatory Authority of India (TRAI) greenlit a proposal by the DoT (Department of Telecommunication) to provide in-flight voice and data services on all aircraft in the Indian airspace, recommending that it should be permitted with a minimum altitude restriction. The Telecom Commission of India has today given the final nod, paving the way for in-flight mobile phone calling and internet access to flyers in all domestic and international airlines in the next few months.
"Almost all recommendations by the Telecom Regulatory Authority of India on this have been accepted. We are expediting the process (to start) and within 3 months it should be ready", a Telecom Commission official was quoted as saying by the EconomicTimes.
Telecom Commission today approved TRAI's recommendations for offering voice & data services in flights within Indian airspace . @Secretary_DoT briefed media persons after meeting of Telecom Commission held today. 1/5 @TRAI pic.twitter.com/ml5qRtR2r0

— DoT India (@DoT_India) May 1, 2018
In line with TRAI's recommendations, mobile calling and internet access facility in a flight will be permissible once an aircraft has reached a minimum altitude of 3,000 meters, which generally takes 4-5 minutes after a plane takes off. The minimum altitude restriction has reportedly been imposed to maintain compatibility with terrestrial mobile networks.
"The DoT will now make the necessary amendments to the relevant laws to create a separate category of licenses for in-flight connectivity operators, which could be telecom service providers," a Department of Telecommunications official said. The Minister of Commerce & Industry and Civil Aviation of India, Suresh Prabhu, said he will make sure that the plans are implemented as soon as possible.
I will follow up closely to ensure earliest implementation. We remain committed in improving the services to our air passengers, making their travel delighful and hassle-free.

— Suresh Prabhu (@sureshpprabhu) May 1, 2018
Early estimates state that around 25% of aircraft will offer in-flight connectivity to approximately 1 billion passengers in 2018. In order to promote the adoption of in-flight connectivity, the service providers will be charged a nominal fee of ₹1 per year, however, the government won't intervene in the pricing structure laid out by the operators for offering in-flight voice and data services.
---