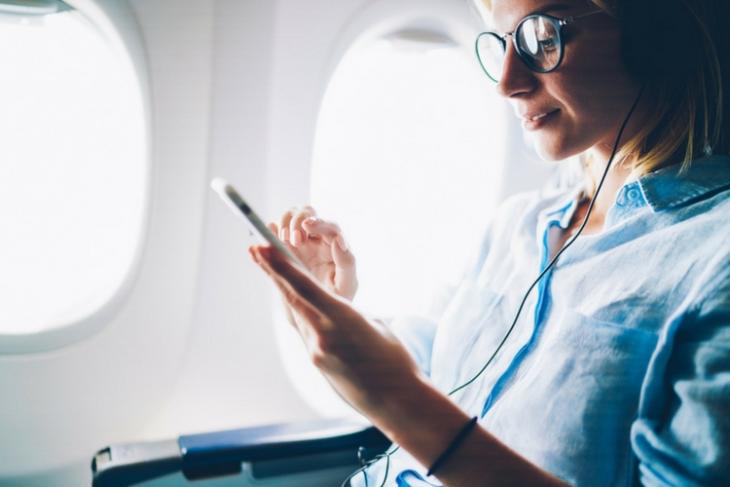 You will soon be able to use the internet and make calls while flying with a major airline in India. This is because the Department of Telecom (DoT), Ministry of Electronics and Information Technology (MeitY), has issued the rules for providing network connectivity onboard commercial flights.
Now major telecom operators can apply for a license for providing in-flight connectivity on domestic and international flights from and to India. These regulations come almost a year after the Telecom Regulatory Authority of India (TRAI) had submitted its recommendations to DoT.
Among the top telecom operators, Airtel and Jio have shown major interest in bringing these services to flyers in India. Apart from flights, these rules also apply to journeys by ship within India. Thus, these have been dubbed as "Flight and Maritime Connectivity Rules, 2018", reports the Economic Times.
Telecom operators will be able to provide in-flight and maritime connectivity (IFMC) services by dedicated satellites working in tandem with earth stations located in India. People will only be able to use these services once the airplane reaches a minimum height of 3,000 meters, and this is to avoid any interference with the surface-based mobile networks.
Out of the India's largest airlines, SpiceJet has told the Times of India that its Boeing 737 Max carrier comes pre-fitted with SatCom, which can facilitate in-flight internet services as soon as these regulations are finalized by the DoT. On the other hand, top international airlines such as Lufthansa, Qatar Airways, Emirates etc. have long offered in-flight internet connectivity but were forced to turn it off while entering the Indian airspace to comply with the earlier regulations.
While operators will be offered the license for in-flight and maritime connectivity for only Re 1, these providers will have to pay spectrum fees to the DoT based on their earnings.
Lastly, airlines could charge the users extra for these services but we can expect Jio to provide some bundled offerings exclusively to its users.