Barely a week goes by without Instagram adding a new feature or experimenting with new ideas for its mobile app. It recently introduced two new features called Stories Highlights and Stories Archive that lets you keep your stories for more than 24 hours. And while in the past the company has experimented with recommended posts, and the same is now rolling out widely to all users.
These recommended posts show up in your standard image feed, and they are simply suggested based on posts liked by accounts that you follow. In case you didn't know, Instagram used to show these recommended content to users before as well. But previously, it was hidden under the Explore section, while they can now be discovered in your regular feed itself.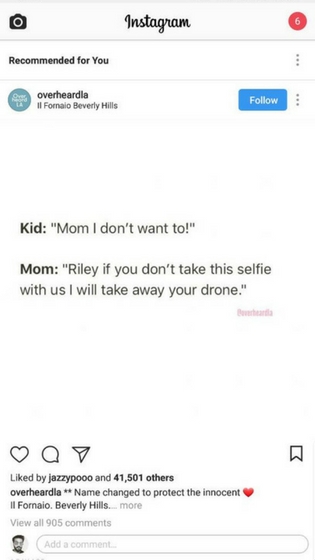 When shown in the feed, Instagram has added 'Recommended for You' label at the top to clearly mark them as such. This is more or less how the Sponsored Posts are handled by the social network. But in this case, instead of seeing just a single ad, it shows several posts which are recommended for you.
Sadly, the recommended posts section cannot be disabled and hence, this is something that you'll have to put up with. An Instagram spokesperson is quoted as saying to TechCrunch that the posts are meant to appear only after you've viewed all your recent posts in the feed. "There is no disabling the Recommended for You feature, but recommended posts can be temporarily hidden by tapping the three dots at the top of a recommended post and choosing hide."
The feature is currently rolling to all users on both Android as well as iOS, though it may take a while before you start seeing these posts on your feed. Also, if you intend to try out these new features before everyone else, then you can also join Instagram's Alpha Program.
---