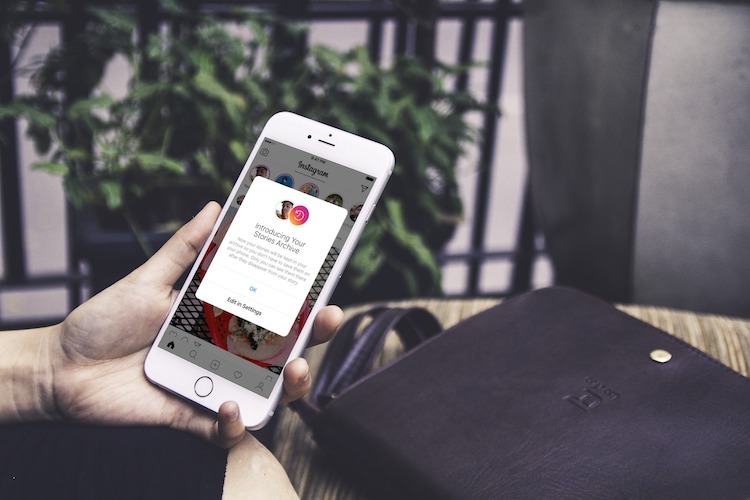 When Instagram launched Stories about a year back, it took the world by storm by quickly surpassing Snapchat in total number of stories shared on its platform. Considering the fact that Snapchat invented Stories, it was no small feat. To build upon its ongoing Stories feature's success, Instagram is introducing two new features which are mainly focused on Instagram Stories. The features are called Stories Highlights and Stories Archive, and with them, Instagram wants to change the way its users are sharing stories with each other.
According to  Instagram, although the Stories feature is good, there hasn't been an easy way to keep your stories around for more than 24 hours which makes the experience incomplete. The two new features introduced by Instagram is an attempt to change that.
Stories Archive
Stories Archive is a feature which basically saves all your Instagram stories to a private archive when they expire. That means that you can revisit all of your previously posted stories. To visit your archived stories you need to tap the Archive icon on your profile. From there, you can easily switch between your Posts Archive and your new Stories Archive.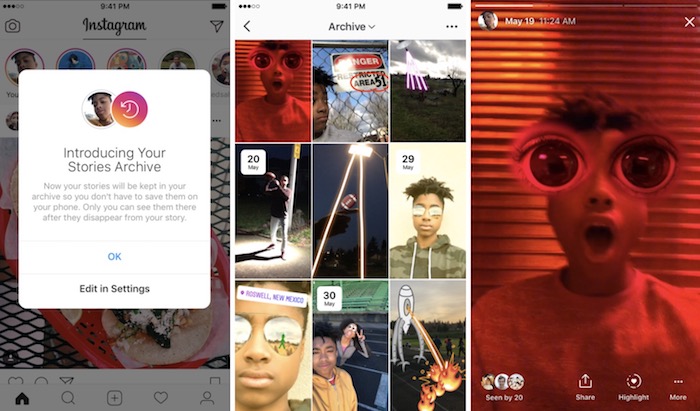 By the way, if you feel that you have seen this feature somewhere, you are totally correct. Snapchat introduced a similar feature last year which the company called "Memories". So yes, Instagram is again stealing from Snapchat. That said, Stories Archive does have one key difference which separates it from Snapchat's Memories. Instagram will allow you to share an archived story by either posting it, adding it to a current story or using Stories Highlight.
Stories Highlights
As mentioned above, Stories Highlights is one of the ways Instagram will allow you to share your archived stories. Just like the Stories feed adorn the top of your Instagram's home page, the Stories Highlights will be placed at the top of your profile page, just below your bio. You can create a Stories Highlight by tapping on the plus button and then selecting the archived stories you want to use.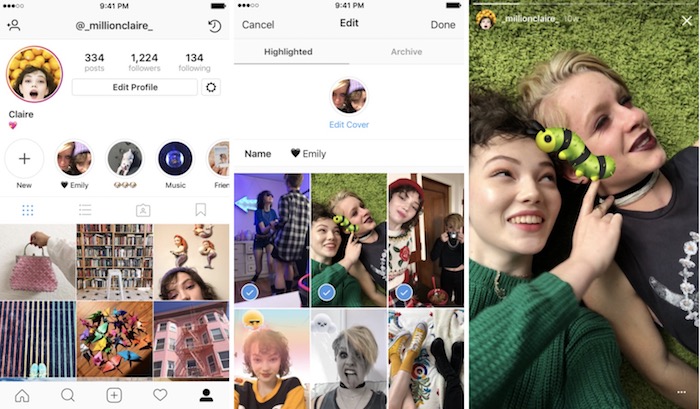 You can create as many Stories Highlights as you want. However, there is one key difference between your normal stories and Highlight stories. Highlight Stories remain on your profile unless you manually remove them. That means they don't go away after 24 hours as normal stories do. To remove a Highlight story, all you need to do is to tap and hold on the story and then remove it.
If you use Instagram Stories on a regular basis, you will certainly appreciate these features. I am not so excited about the Highlights feature as I rarely post stories which I might want to post again, however, the new archive feature is something that has me excited. The ability to see my older stories to relive the memories is a nifty addition. Are you excited about these features? Do let us know in the comments section below.
---