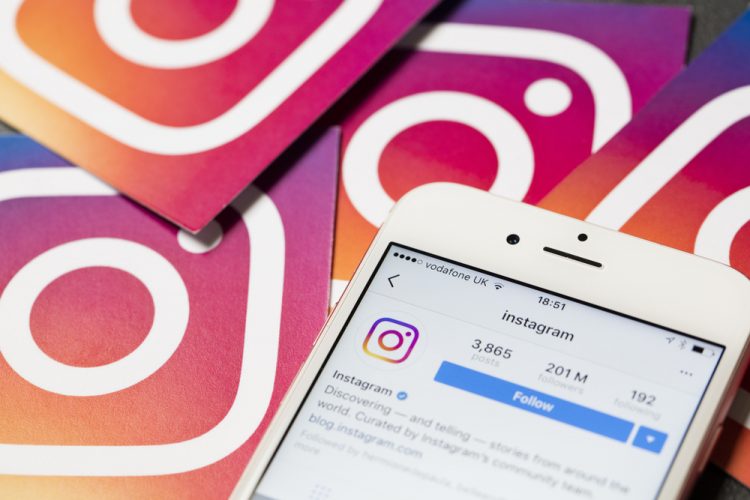 Instagram has begun the rollout of a new update which brings a host of new features such as group video chat in Instagram Direct, custom camera effects and an updated Explore feed, all of which were announced at the F8 developers' conference back in May. The new features are now live and are being rolled out widely on iOS and Android.
Video Chat in Instagram Direct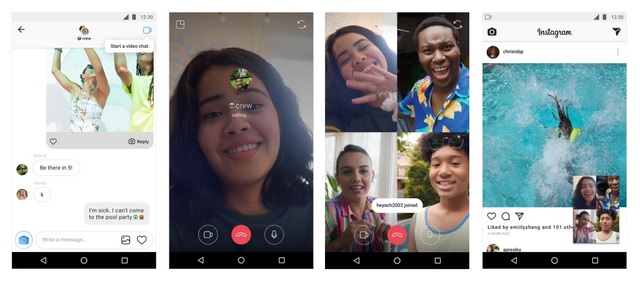 Instagram users can now start a one-on-one video chat or a group video chat with up to four people in Instagram Direct. In order to start a video chat, just open a contact in the Direct inbox and tap on the camera icon at the top right corner to start a video chat. Instagram's video chat feature has an interesting feature i.e. you can minimize the video chat window and perform other tasks simultaneously such as browse your feed, share media, post a story and a lot more.
However, you have to establish a direct link with another person firsthand via a message to start the video chat, and once you are in a video call, the camera icon will turn blue. Other users can also join the video call, and there is also an option to block contacts which prevents them from starting a video chat with you, and also mute them to stop getting notifications.
Custom AR Filters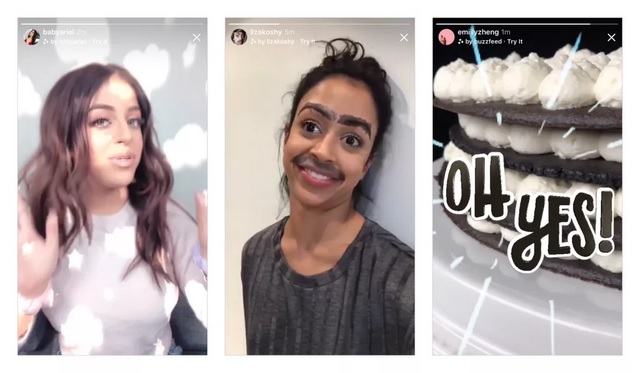 AR camera effects, which debuted on Facebook recently, have now arrived on Instagram with the new update, allowing partner celebrities and brands to create custom face filters, stickers and world effects for their followers. The first batch of custom camera effects in Instagram come courtesy of Ariana Grande, Buzzfeed, Liza Koshy, Baby Ariel and NBA among others. But do keep in mind that you'll only see custom camera effects created by a celebrity or brand if you follow them. However, if you don't follow a famous personality and come across a camera effect created by them, you can still try it out and add it to the Instagram camera.
Personalized Explore Feed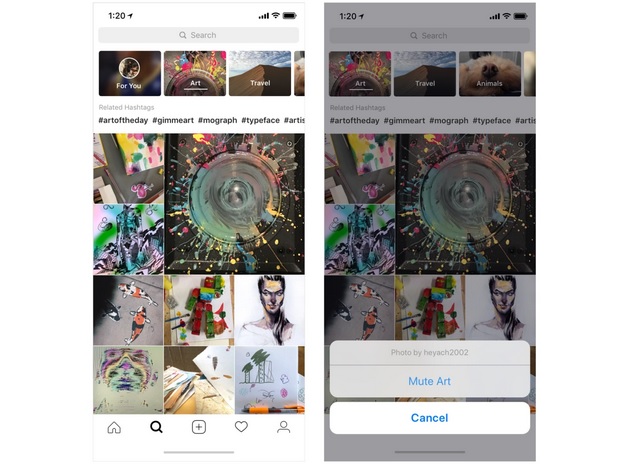 The redesigned Explore Feed now features a horizontal tray at the top of the page which hosts channels like Art, Sports and Fashion among others, where you can discover relevant content. Among the channels is also a 'For You' card, which hosts a wide array of content tailored for users based on their interests, offering a personalized experience when it comes to discovering trends and new ideas. Moreover, there is also a row of popular hashtags below the channels tray, which introduces yet another way to discover content on Explore.
---