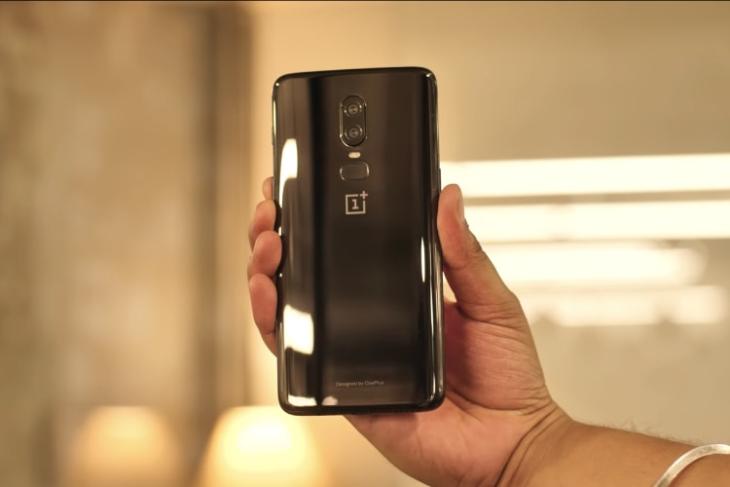 Through a post on its official forums, OnePlus has announced that it has started rolling a new update to the OnePlus 6 in China. The incoming software brings a bunch of new features to the device, including a battery percentage icon, a portrait mode for the front camera, and some gaming-related optimizations.
As can be seen below, the changelog in Chinese, so it isn't entirely clear what exactly the new update brings to the table, but Google Translate seems to think that the Portrait Mode can now also be applied when taking selfies with the timer. There's also something about optimizing power-consumption while using 4G connections on both SIMs, as well as some improvements to enhance system stability.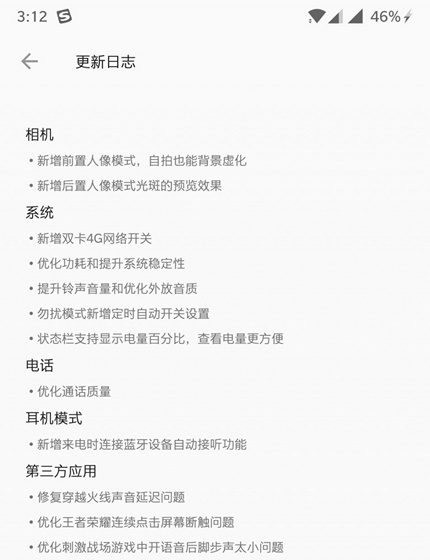 The update also increases the ringtone volume and brings a new automatic mode to switch on DND, and there's also a new 'automatic answering function' when connected to an incoming call via a Bluetooth device. There are apparently a few other tweaks as well, but there's only so much one can decipher from machine-translated text.
The new update, as mentioned already, has already started rolling out to the OnePlus 6 as we speak. Do note that it relates to the HydrogenOS ROM that runs on OnePlus devices in China, and comes as part of HydrogenOS 5.1.6. The company says that the new features will also be 'coming soon' to the OxygenOS ROM that can be found on the device in international markets including, India.
It isn't immediately clear when the company will roll out these options to OxygenOS, but given that software updates is one of the strong suits for the company, it shouldn't be too long before that happens.