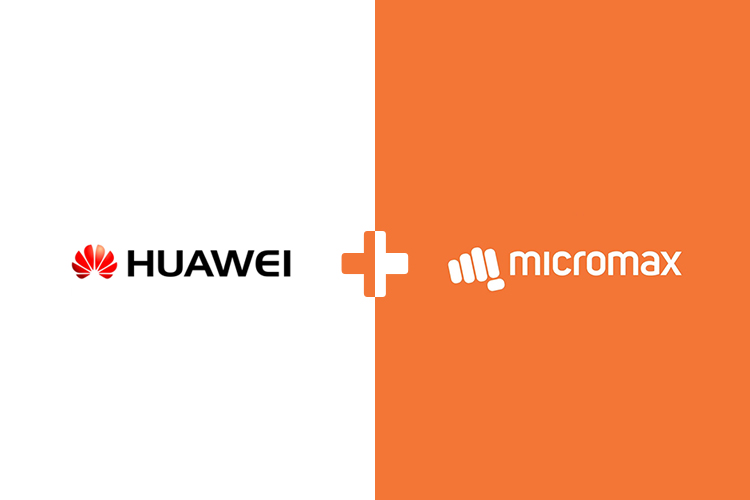 While Huawei's sister brand Honor is performing remarkably well online, Huawei is now looking to bolster its offline presence in India and it has kind of a different plan for the same. The Chinese giant has partnered with beleagured Indian smartphone maker, Micromax, to sell its smartphones through the existing offline network set up by the once-popular Indian smartphone maker. It's an unusual move, to say the least, but could see Huawei reach more consumers.
Through its partnership with Micromax, Huawei will bring its smartphones to multi-brand retail outlets that are already selling the Indian phone maker's devices. It plans to expand its offline presence in ten major cities including Delhi, Mumbai, Pune, Chennai, Kochi, Bengaluru, Hyderabad, Ahmedabad, Dehradun, Kolkata, and Jaipur. However, this is merely the first phase of the offline expansion plans and the company should step foot into tier-two cities if this union proves to be fruitful.
Huawei would simply utilize Micromax's year-old knowledge, experience, and network to further its presence in the market (both in the urban and rural areas) to carve a spot for itself among the Vivo and Oppo's in the market. Talking about its offline expansion plans, Tornado Pan, the head of Huawei Consumer Business Group in India said, "We plan to focus on a robust offline distribution network catering to the needs of consumers in urban and rural regions of the country."
This partnership doesn't affect Micromax's retail network and sales in the budget segment. Also, it won't hamper the online-only Honor brand that has established itself into a trusted one over the years. Previously, Huawei had joined hands with Croma to kick start its offline sales endeavor and sell its P30 series in the country.
Huawei is scheduled to its first-ever pop-up camera phone in India, the Y9 Prime (2019) in India next week. This offline expansion could help the company attract new users, especially those who want innovative new smartphones in their pockets. The pop-up camera is the biggest trend that phone makers are relying on to offer a fullscreen experience to users and it seems to be working. We already have the Redmi K20 and the Realme X that were launched earlier this month and are seeing great interest in the market.
---