Courtesy of TigerMobiles and famous tipster @OnLeaks, we now have detailed leaked rendered images of the Huawei P20 and P20 Plus. In the leaked images it is evident that Huawei is working on two different prototypes for its 2108 flagship devices. One prototype of the P20 has a physical home button at the front while the other doesn't have a home button at all.
However, the detail that caught our eyes was the fact that both the phones are looking so similar to Apple's latest flagship, the iPhone X. Both renders show the same iPhone X like vertical camera module at the back with one of them also housing a third sensor at the bottom of the camera module. The render with the third camera module also shows that the flash is housed between the first two camera sensors just like on the iPhone X.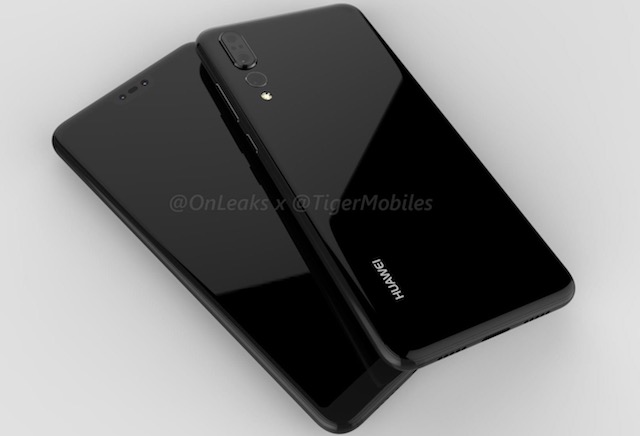 The renders also show an iPhone X inspired notch at the front. The notch although not as big as the one on the iPhone is still quite explicit. It will seemingly house two different sensors to enable Face ID-like features. While this detail is not confirmed, it might not be too far-fetched to assume Huawei is planning to bring face unlock to its flagship devices.
The theory seems even probable when you take into account the fact that one of the renders do not show any fingerprint sensor either on the front or the back of the device. Considering the fact that OnePlus has found a way to bring face unlock feature on it wouldn't be surprising to see Huawei pull this off. That said, if Huawei is thinking of ditching the fingerprint sensor in favor of the face unlock feature, the company should better make this feature more secure than the one found on the OnePlus 5T.
Personally, I am a little disappointed by the leaks as Huawei is one of those companies which does not follow Apple's design language for its flagship devices. Huawei P series of the phones have always been unique when it comes to design, and it's sad to see the company becoming yet another Apple follower.