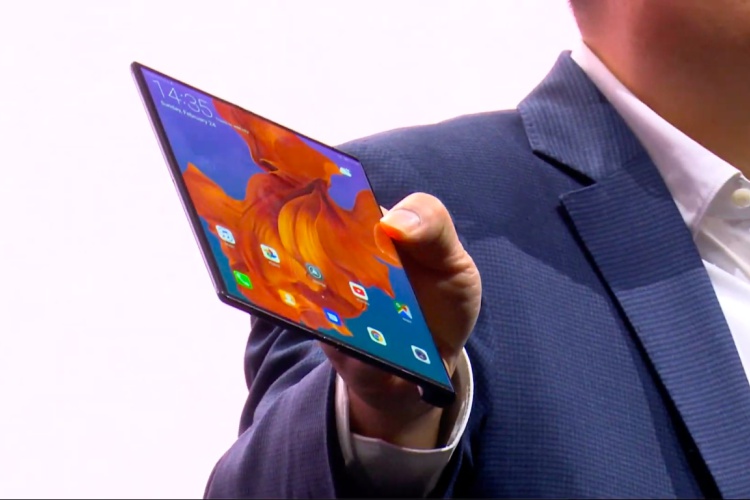 Huawei has reportedly postponed the launch of its Mate X smartphone yet again, announcing that it isn't likely to be released before November. The company is believed to have confirmed as much at a press event in Shenzhen on Thursday, but it will still want to launch the device in time for the holiday shopping season ahead of the Chinese Spring Festival in early 2020. The launch date was earlier pushed back from June to September following the catastrophic failures of the Samsung Galaxy Fold.
Meanwhile, according to TechRadar, the more interesting news is about the second-generation Mate X model, which may be unveiled early next year with more screens that its troubled predecessor. As per the report, the engineering marvel may be accomplished by swapping out the steel rear cover in the current Huawei Mate X with a glass back, "and those glass surfaces could become usable, touchable displays".
In case you don't know it already, the Mate X was originally expected to launched last June, but following all the troubles Samsung faced with the Galaxy Fold, Huawei postponed the launch date to September, saying it's doing further tests on the device to ensure that it doesn't meet a fate similar to that of the Samsung device.
Meanwhile, a recent listing on TENAA seemingly revealed some of the key tech specs of the Huawei Mate X, including an 8-inch (2,480 x 2,200) OLED panel, up to 12GB of RAM, up to 512GB of storage and a 4,400mAh battery. The listing also seemingly confirms that it will have a 5G avatar, thanks to the Balong 5000 5G modem. While the demo units at the MWC came with a triple-camera setup at the rear, the TENAA listing suggests a qaud-cam module, so it will be interesting to see how that plays out going forward.
---