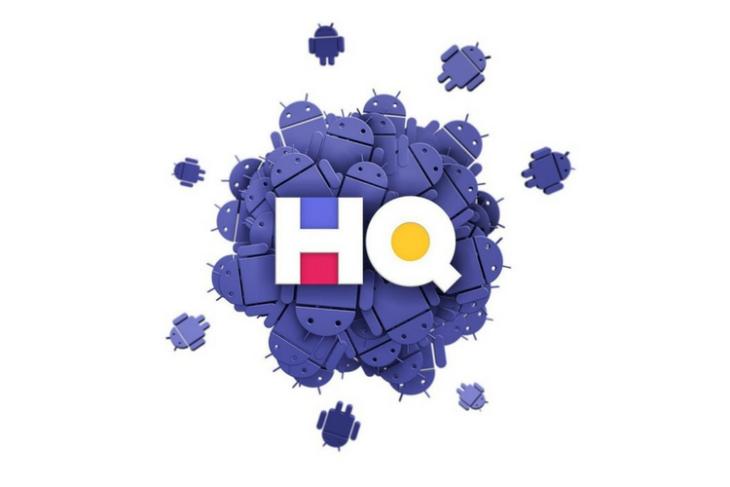 The hottest app-based trivia sensation HQ is on its way to Android. The game debuted on iOS earlier this year and it features twice daily broadcast of a live, interactive trivia show hosted by comedian and host Scott Rogowsky. The company has officially revealed that the game will be available on Android around January 1 of next year. However, if you are don't want to wait a couple more days, then you're in luck.
The company has opened a small private beta for Android users, and yes, the APK file has leaked online. This means, all you have to do is sideload the APK, and you are good to go. So, if you are interested in brushing up your knowledge before it officially makes its way to Android for all users, simply head over to APKMirror and download the APK.
It is also worth noting that the app isn't region locked and nor does it blocks anyone from signing up and playing the game. Hence, you shouldn't have any trouble with the sign-up procedure as well.
In case you don't know, HQ Trivia being built by Intermedia Labs which is a New York-based startup founded by Rus Yusupov and Colin Kroll, two co-founders of the short-form video sharing platform Vine. The startup originally launched the social live video streaming app Hype in 2016; however, now the company is solely working on the new quiz app that has attracted a lot of attention lately.
The last time we checked, the game recorded 730,000 players trying out their luck at the same time on the Christmas day. Recently, it was also reported that the company is looking to monetize the game through brand partnerships; however, there's no update on this front, and it remains to be seen how it works in a longer run.