Xiaomi launched the Redmi AirDots alongside the Redmi Note 7 Pro in China a couple of months ago and they're probably the most affordable pair of truly wireless earbuds you must've heard of. They offer a pretty minimal design and build, along with decent audio quality for its 99 yuan (around Rs 1100) price tag.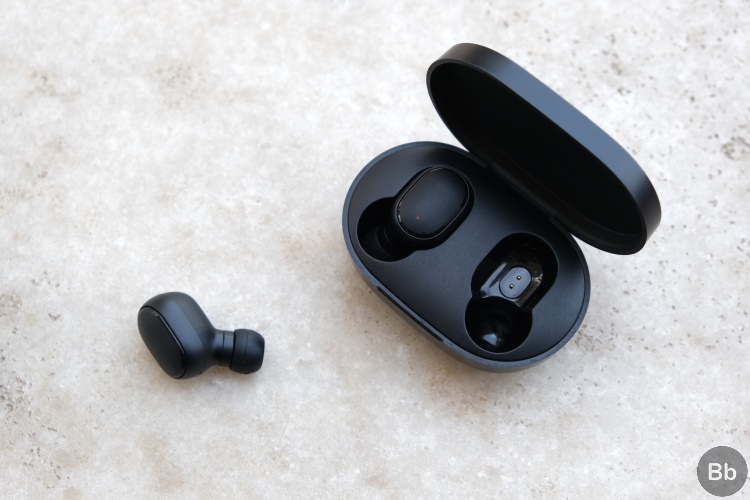 Well, Xiaomi fanboys have been pestering the company to launch the Redmi Airdots in India ever since its launch but their requests remain unanswered to date. However, the company has finally made it possible for eager users to snag a pair of Redmi AirDots in India. Here's a quick guide on how you can buy the Redmi AirDots in India:
How to Buy Redmi AirDots in India
Xiaomi has made the Redmi AirDots available on its cross-border platform, called ShareSave which lets you order some hand-picked smart devices from the company's massive catalog in China. It was launched in India at the beginning of 2019, and is the most crucial thing you need to buy the Redmi AirDots.
1. Download the ShareSave app (Free) on an Android device. Well, you can also visit ShareSave.Mi.com in a mobile web browser to access Xiaomi's cross-border platform.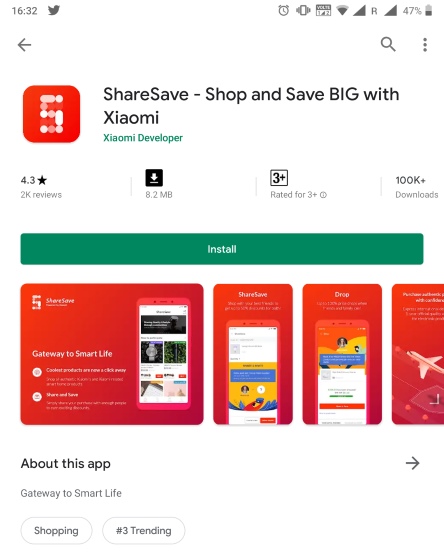 Note: You don't need to own a Xiaomi phone to download the app. The Redmi AirDots work with both Android and iOS devices.
2. The Redmi AirDots listing is available on the homepage. Tap on the same and you will see that Xiaomi gives you two buying options– you can either buy it standalone at a higher price or share the shipping with a friend (the core concept for this platform) for a discounted price.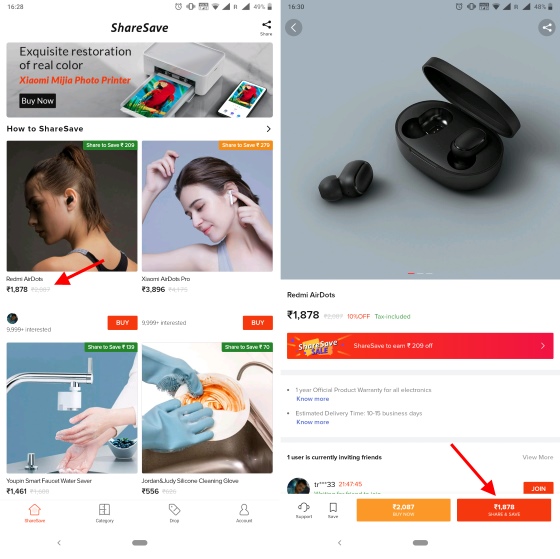 3. Well, I know we all love saving a few bucks, so select the 'Share and Save' option and enter your address, along with valid ID proof (not optional) to safeguard your order from being stuck in customs.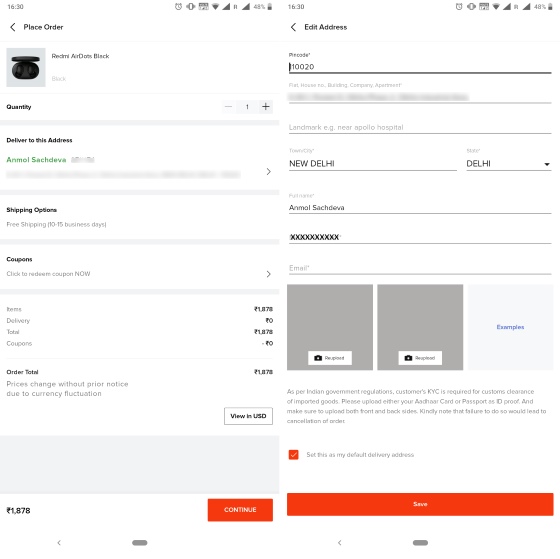 4. Then, go ahead and pay for the Redmi AirDots. The price already includes the import costs and customs duty, so you don't need to worry a smidge about the same after you place the order.
Well, I have tried out the Redmi AirDots and they are a bang for the buck if we're talking about budget truly wireless earbuds. The sound quality may not be on par with the wired neckband-style earphones you can get in a similar price range, but it is still good enough.
In addition, you can also get the Redmi AirdDots Pro on the ShareSave app, so you could grab them if you're looking for a better and well-rounded audio experience. We've already reviewed the same on our YouTube channel and you can check it out right here:
SEE ALSO: Realme 3 Pro vs Redmi Note 7 Pro Camera Comparison
Redmi AirDots: Truly Wireless Earbuds on a Budget
With its budget-focused sub-brand Redmi, Xiaomi strives to bring more of its products to the masses and that too at a reasonable price. The same is the case with Redmi AirDots, which brings you everything from a truly wireless audio experience to a battery case for extended listening time.
So, if you've been craving for a truly wireless pair of earbuds and don't want to splurge a ton of it, well, you can now order the Redmi AirDots from China at quite a decent price. I sure am getting one for myself. What about you? Let us know in the comments below.
---
Load More