With Netflix's vast library, it can get overwhelming to stay updated with movies and new episodes for existing shows. If you're someone who wants to make a fresh start by watching new Netflix content or are interested to see when a new episode for your favorite TV show drops, you'll be glad to know that Netflix has a 'coming soon' section. Today, we'll be taking a look at how you can use this feature to stay in the loop with new TV shows and movies.
See What's Coming Soon on Netflix
We've added separate set of instructions for tracking upcoming shows on mobile, web, and TV. You can skip to your preferred platform for watching Netflix using the table of contents button below:
Mobile
1. Open the Netflix app and switch to the 'Coming Soon' section from the bottom navigation bar.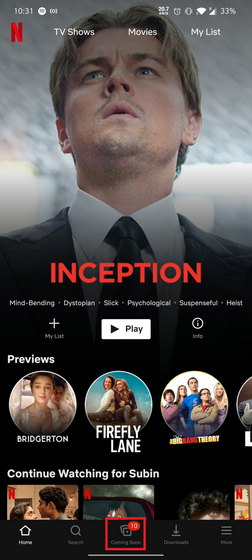 2. From here, you can browse all the upcoming content. If you find something that piques your interest, you can hit the 'Remind Me' icon to get notified. When the show releases, you'll also see it in your watchlist.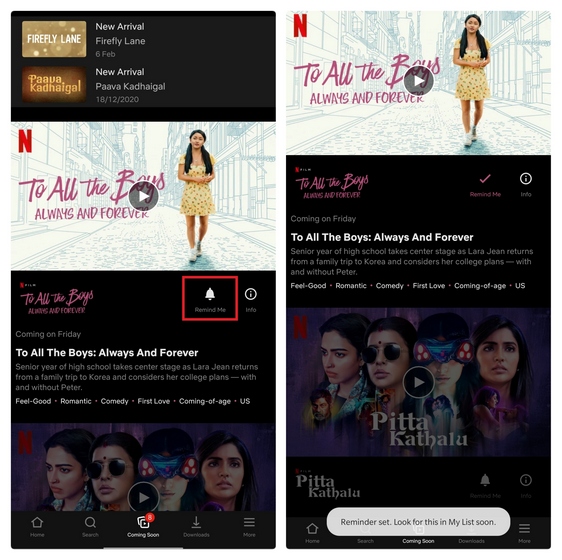 Web
1. Open Netflix's official web player and look for an option that says 'New & Popular' in the top bar.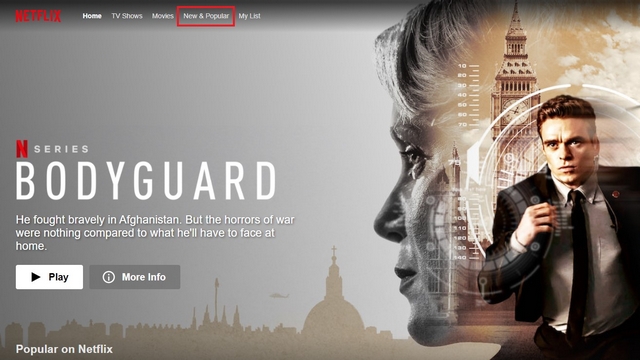 2. You can now browse what's new, what's coming this week, and next week. If you find an interesting Netflix TV Show or movie, you can click on the bell icon to get notified when it is available to watch.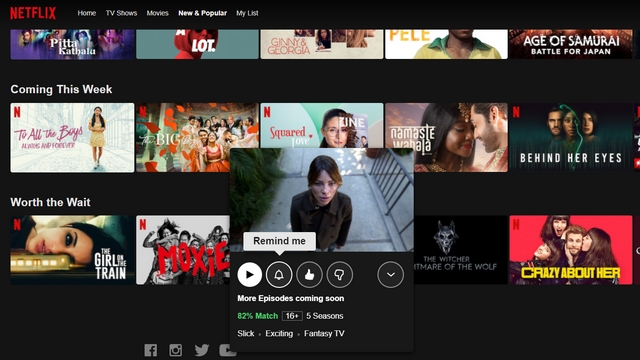 TV
1. Open the app on your TV and access the left side menu. From the side menu, look for an option titled 'New & Popular' and choose it.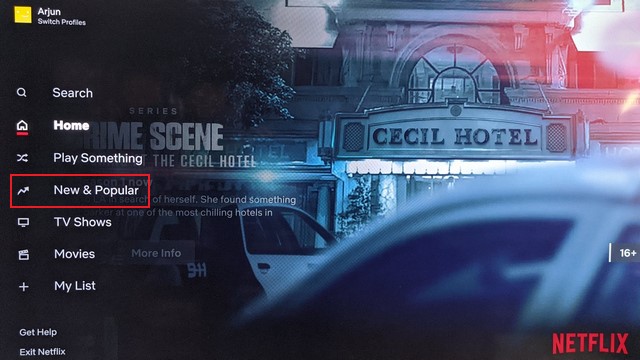 2. You can now scroll down from here to see upcoming Netflix TV shows and set reminders for your favorite ones.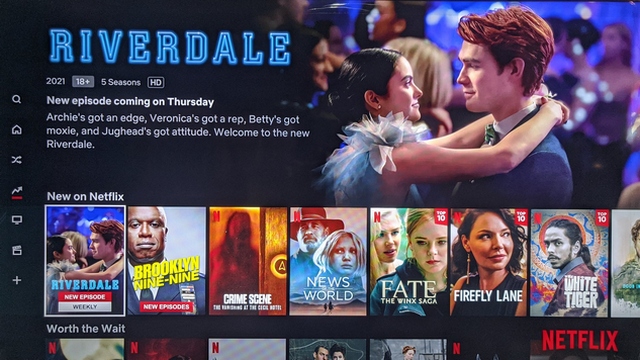 Third-Party Solutions
If you're looking for a third-party solution to stay in the loop on what's coming to the streaming platform in the near future, there are a few options. You can use Letterboxd's upcoming movies tracker if you want a web-based tool. Those looking for a mobile app should check out the upcoming section in the Hobi app (free, in-app purchases), available on both Android and iOS.
Moreover, if you want to watch movies that just got released, you should check out Justwatch's New section that sorts new titles in reverse chronological order. You can also use tools from established players like Rotten Tomatoes and IMDb, but you'll have to take an extra step to find the ones streaming on Netflix.
Keep Track of Upcoming Netflix Shows
So, that's how you can use Netflix's coming soon tool to stay updated. In case you're looking for recommendations, take a look at our list of the best Netflix Originals, Netflix documentaries, and animated movies.
---
Load More