Apple has combined both the Find My Friends and Find My iPhone and named it as "Find My" in iOS 13 and iPadOS. From a user-experience point of view,  I think it's a well-thought-out move. While there is hardly anything new in terms of functionality, the app has simplified quite a few things including the option to get location updates from a person. If you wish to keep a track of the location of your friend or loved one to stay in the loop about their whereabouts but aren't sure how it works, follow along as I show you how you can receive location updates from friends using Find My app on iPhone or iPad.
Receive Location Updates from Friends Using Find My
By default, Find My app sends you everyone's location updates – even from those with whom you don't share your location. Just in case, you want to receive alerts only from the ones you share your whereabouts with, there is a way to get it done. With that said, let's get going!
1. Open Find My app on your device.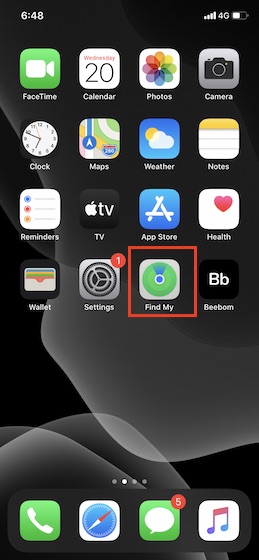 2. Now, tap on People tab and then select the friend you want to receive location updates from.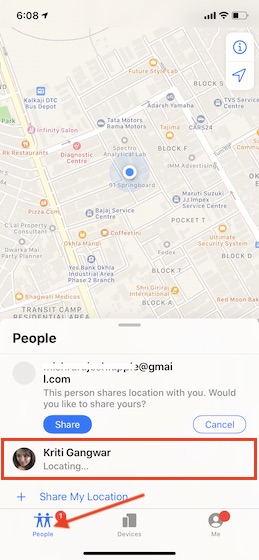 3. Next, swipe up your friend's card to get more information. Tap on Add under Notifications section.
4. Next up, choose the "Notify Me" option in the pop-up menu.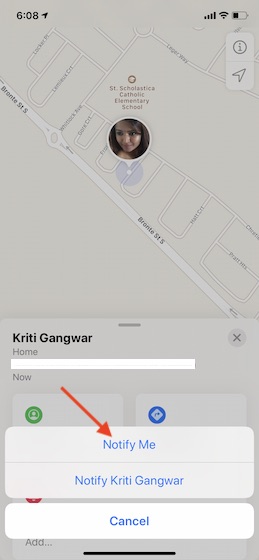 That's it! Going forward, you will receive location updates from the selected friends. If you ever happen to change your mind, all you have to do is come back to the same notification section of the person's card and then turn it off.
Choose to Receive Location Updates from Everyone or Only with People You Share Your Location
1. Open Find My app on your iPhone or iPad.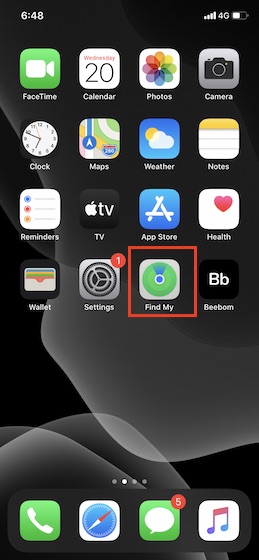 2. Now, tap on Me tab at the bottom right corner.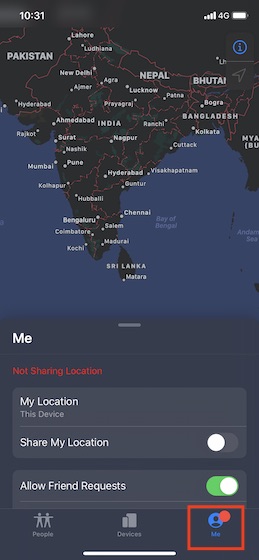 3. Next, swipe up from the bottom to reveal more info and then hit Receive Location Updates.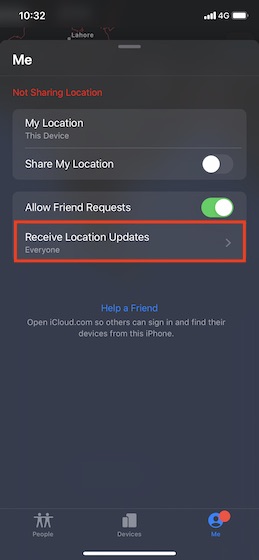 4. Next up, you have two options:
Everyone: Receive updates from everyone. 
People You Share With: Receive updates only from the people you share your location with.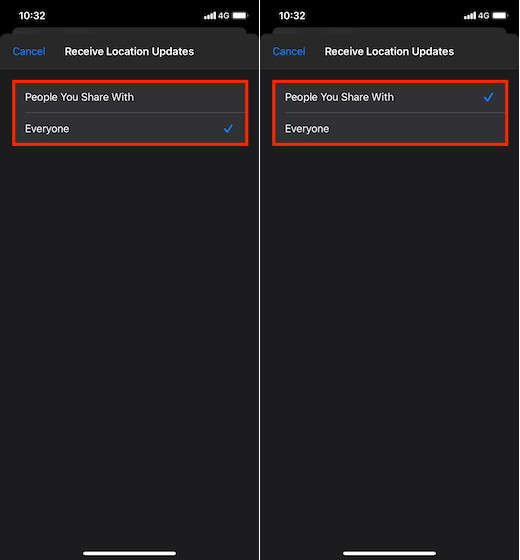 Select the preferred option and you are ready to go.
Get Location Updates from Friends Using Find My App…
So, that's how you can keep an eye on the location of your friends. I like the revamped look of the Find My iPhone and Find My Friends. The new app has a more intuitive design that enhances user experience. By the way, which is your favorite iOS 13 feature? Is it improved security and privacy, the redesigned dark mode,  or anything else. Let us know in the comments section below.