Google recently announced their flagship smartphones for 2017 – Pixel 2 and Pixel 2 XL. If you watched their live presentation, your certainly would have noticed those amazing live wallpapers on these devices. The moon's face, or the waves on the beach, or the cloudy hills; all of them looked just great. These live wallpapers are, however, exclusive to the Pixel 2 and Pixel 2 XL only. But wouldn't it be great if you could get these live wallpapers on your non-Pixel device? Well, fret not, as recognized XDA Developer Pranav Pandey has found out a solution. So, if you want to experience the newest set of backgrounds that Google has to offer, read on, as we show you how to get Google Pixel 2's Live Wallpapers on your Android device easily:
Get Pixel 2's Live Wallpapers on Your Android Device
Note: The following method works on Android Marshmallow and above (6.0+). While the method should work on all smartphone devices, the wallpaper might lag on low-end (Snapdragon 400 series) or mid-tier (Snapdragon 600 series) devices. As such, a device with a high-end (Snapdragon 800 series) processor is recommended for optimum results. I tried the following method on my Moto G5S Plus and on my Mi Mix 2. While it runs on the former, the results were far better on the latter. Also, while the following method might not work on your default launcher, you can try using it on a different launcher such as Nova Launcher.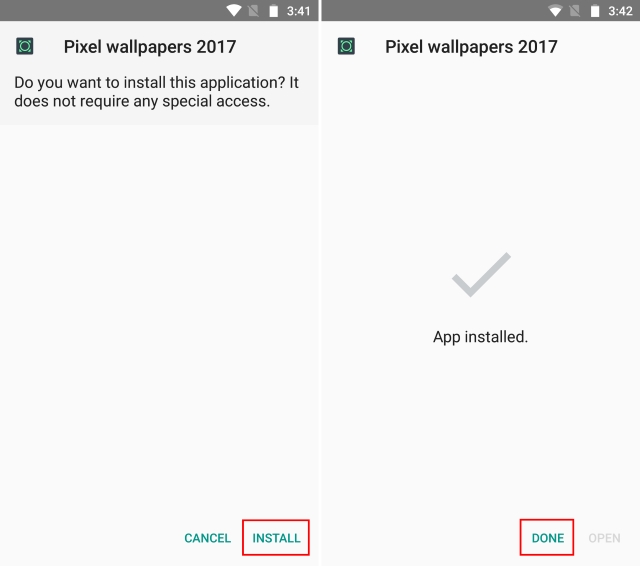 Once you've installed the app, head over to your home screen. Long press on an empty area and select "Wallpaper". Now, from the list of options, scroll to the right and select "Live Wallpapers".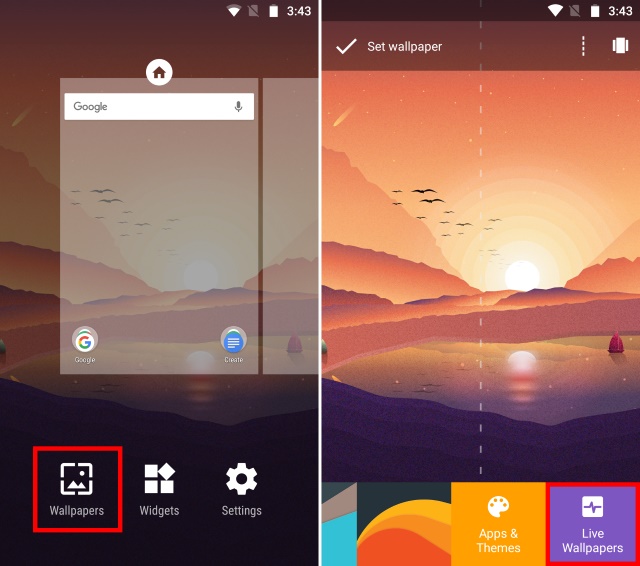 You will now be presented with a list of Pixel 2's Live Wallpapers to choose from. Select the Live Wallpaper according to your liking, and tap on "Set Wallpaper".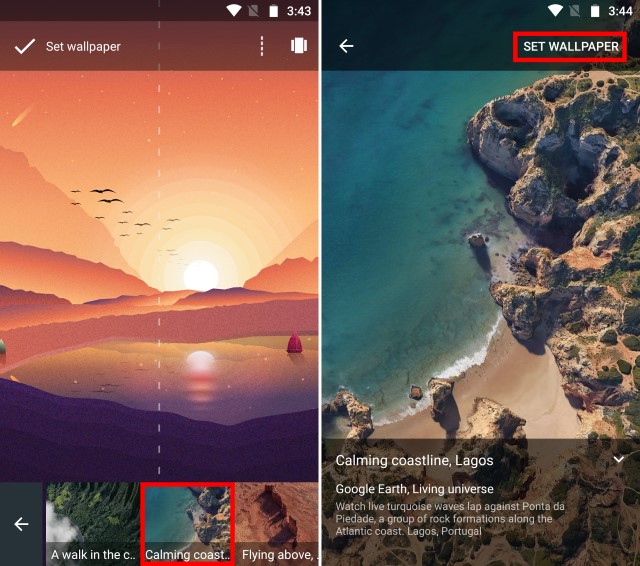 That's it, your Live Wallpaper should now be applied.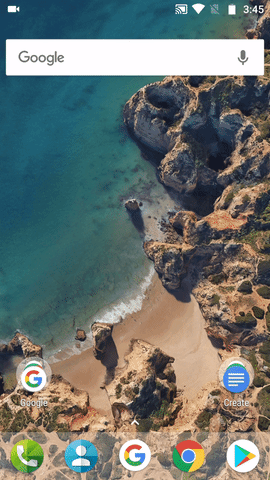 Note: On some devices, the Live Wallpapers might not show up. In such a case, simply install the Google Wallpapers app and then try the aforementioned steps.
SEE ALSO: How to Get Pixel 2 Launcher on Any Android Device
Pixel-ify Your Android Device Using Pixel 2 Live Wallpapers
While the live wallpapers are still on the resource-heavy side, they do give your device a more dynamic as well as beautiful look. I've been using the Pixel 2 Live Wallpaper on my Mi Mix 2, and with the bezel-less display, it looks absolutely stunning. While owning a Pixel 2 or Pixel 2 XL might not be possible for everyone, one can certainly get the feel of owning the device using this wallpaper. I have fallen in love with this new set of Live Wallpapers. But what about you? Let us know your thoughts on these Live Wallpapers in the comments section below.