With the Windows 11 2023 update (technically, not 23H2), Microsoft is adding AI-powered features and tools to many system apps. The new unified AI Copilot on Windows 11 is said to bring deep integration with the OS. Then, we recently got a simple background removal tool in Paint, which works surprisingly well. And now, Microsoft has rolled out the ability to generate AI images in the Windows 11 Paint app.
Microsoft is calling this feature "Cocreator," and it is powered by OpenAI's DALL-E model. With the new addition and layer support, the Paint app has become pretty feature-packed. So if you want to use the Cocreator feature to make AI images in Paint, follow this guide.
Note: The ability to generate AI images in Windows 11 Paint aka the Cocreator feature is currently live for Windows Insiders only (Dev Build 23560 or later). In addition, it's currently available in the United States, UK, France, Australia, Canada, Italy, and Germany for English language users only. You will have to join the waitlist and once your account is approved, you can access the Cocreator feature. Microsoft has said the feature will roll out to Stable users in the coming months.
1. To experience the Cocreator feature in Windows 11 Paint, you will have to move to the latest Windows Insider Dev channel from the Settings app.
2. Once you are in the Dev channel on Windows 11, open Microsoft Store.
3. Next, search for Paint and update it to the latest version (version 11.2309.24.0 or later).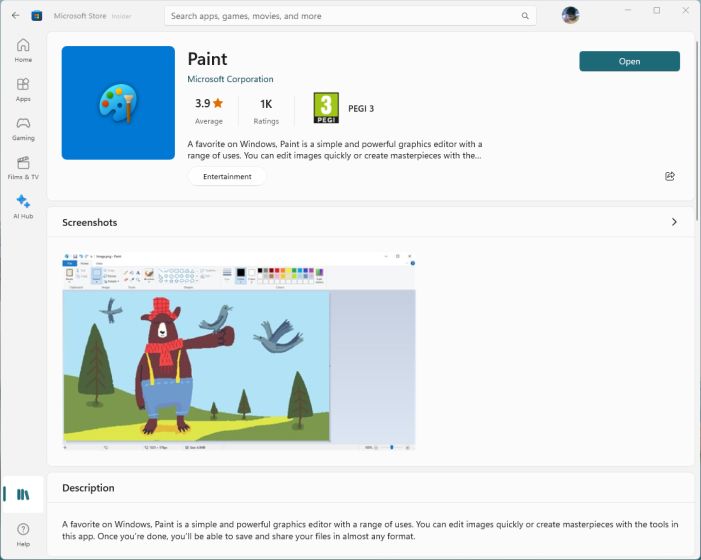 4. Now, open the Paint app on your PC.
5. In the top-right corner, click on your profile to ensure you are signed in with your Microsoft account.
6. Finally, click on the "Cocreator" button to generate AI images in Windows 11 Paint.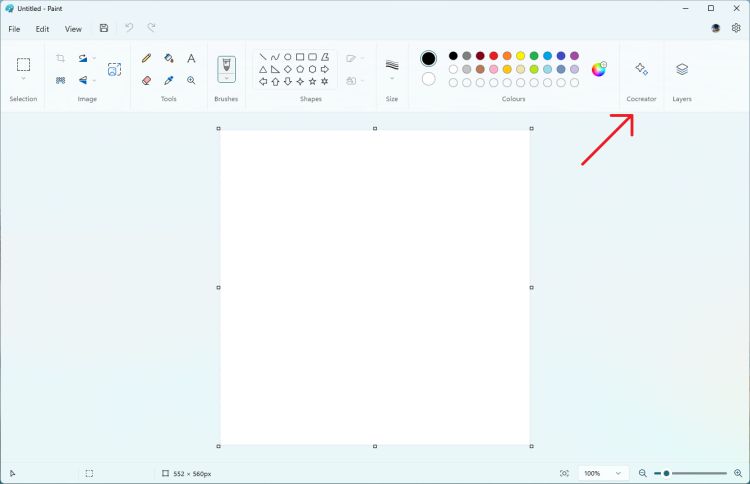 7. Click on the "Join waitlist". You will receive an email once you get the access.
8. After your account is approved, open Paint, and now you can enter your prompt to generate AI images using OpenAI's Dall-E model. You can also choose different styling and variations of the generated image. By the way, you get 50 credits to generate images in the Paint app.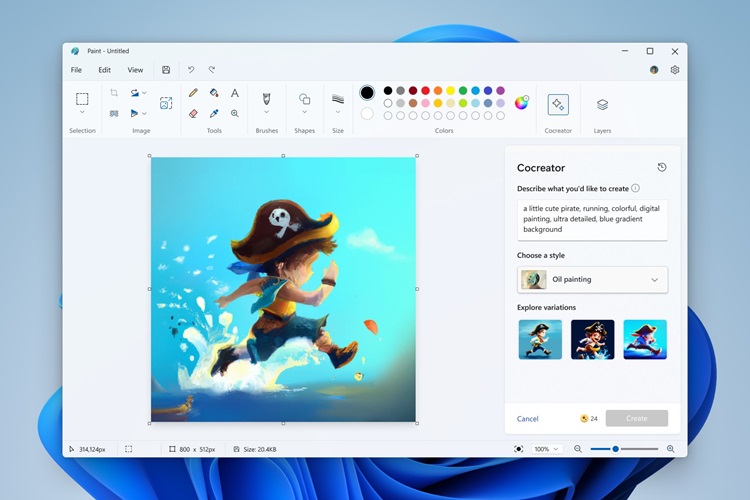 So that is all about AI image generation in the Windows 11 Paint app. There are many such new features on the Windows 11 2023 update and they are pretty exciting including the revamped Snipping Tool. So go ahead and test out Cocreator on your Windows 11 PC and let us know how it works for you.
---
Load More