PlayerUnknown's Battlegrounds is widely considered as the hottest game of 2017, and it's still rapidly growing in terms of popularity and average player count. Dubbed as PUBG, the game despite being in "Early Access", managed to sell 7 million copies, as recently announced by the developer and publisher, Bluehole Studios. At Gamescom 2017, NVIDIA teamed up with Bluehole to bring what's called as "ShadowPlay Highlights" for all the gamers who own a GeForce GTX GPU. This game-changing feature lets you automatically record and save every kills, knockouts, deaths and various other highlights within the game. So far, users either had to record the whole game manually or make use of NVIDIA's Instant Replay to record the last 5 to 20 minutes of the gameplay, which includes the unnecessary boring parts as well. With ShadowPlay Highlights, that's not really the case as the feature only records the most exciting parts of the game, that can be easily clipped together to create a montage later on, with the help of any simple video editing software. Interested already? Alright, let's take a look at how to enable NVIDIA ShadowPlay Highlights in PUBG:
Enable NVIDIA ShadowPlay Highlights in GeForce Experience
Note: In order to take advantage of this feature, you need to have NVIDIA GeForce Experience version 3.8 or later installed on your system. Additionally, you need to install and download the newest PUBG patch that was released on August 21, 2017.
If you don't have NVIDIA GeForce Experience on your system, make sure you download and install this software from the GeForce website. Once done, make sure you've also updated the game, and simply follow the steps below to enable NVIDIA ShadowPlay Highlights:
You will be able to bring up the GeForce Experience Overlay by clicking on "Alt + Z". Once it shows up, go to Settings by clicking on the "gear-shaped icon".
Now, click on "Highlights" in order to get inside the next menu.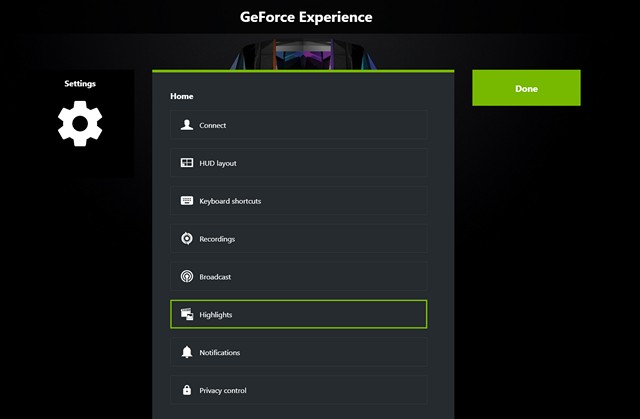 Here, you'll be able to turn on Highlights by simply clicking on "Yes". You can also adjust the maximum disk space that'll be used by this feature for storing your content.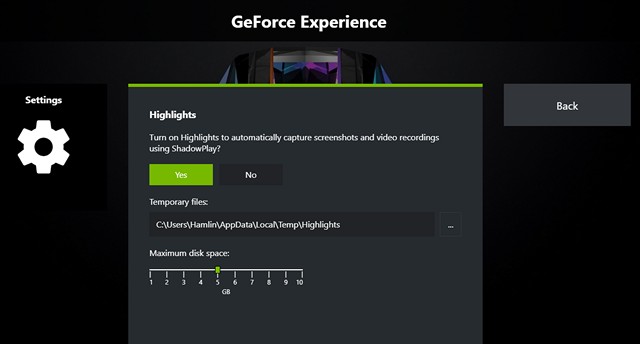 We're not quite done yet. You need to open up the game and go to the in-game settings by clicking on the "gear-shaped icon" that's located at the top-right corner of your screen when you're in the lobby. Now, head over to the Graphics section and here, you'll be able to enable "NVIDIA ShadowPlay Highlights" for Highlights Auto Capture setting. Once selected, click on Apply to save the settings.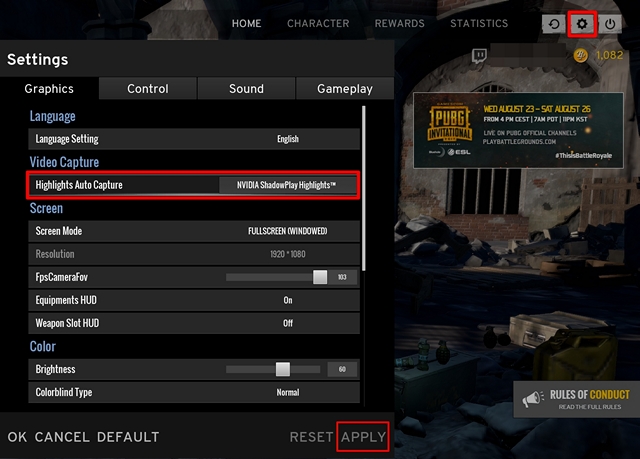 Now, you need to start the game as you normally would, and once you're in the match lobby, i.e. the spawn island, a message will pop-up on your screen which asks you whether you'd like to use GeForce Experience to automatically capture the highlights of your gameplay. Click on "Yes" to confirm.
Well, now once you've completed the match and exited to lobby, the GeForce Experience Overlay will immediately display all the important clips from your previous match. You can either choose to save them to your Gallery or share it to social networking platforms like Facebook and YouTube.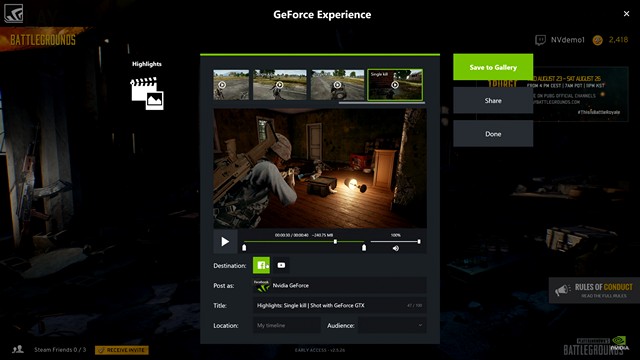 Customize NVIDIA ShadowPlay Highlights
Players can further customize this feature as NVIDIA lets you decide which portions of the game should be recorded. You can set it to only kills and knockouts and un-check deaths. Well, if you want to adjust this, simply follow the steps below to get this done within seconds:
Open up NVIDIA GeForce Experience software and hover your mouse over PlayerUnknown's Battlegrounds game. Now, click on "Details".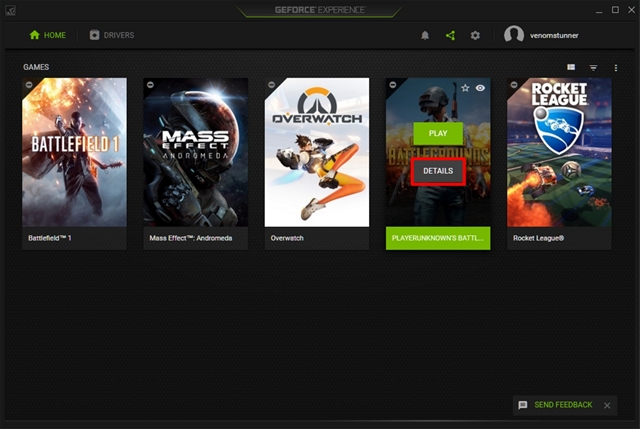 Once you're in the next menu, click on the ShadowPlay Highlights icon, which is indicated by a film reel. Now, click on "Edit".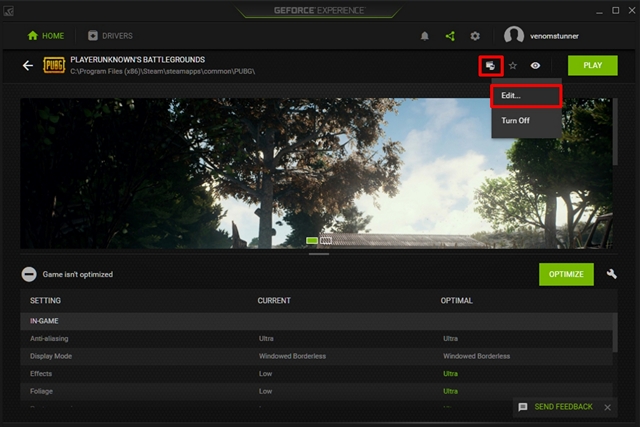 Well, that's pretty much the whole process. Here, you'll be able to check and un-check the highlights that will be automatically captured by ShadowPlay Highlights. Once you've chosen the necessary options, click on "Done" to save these settings.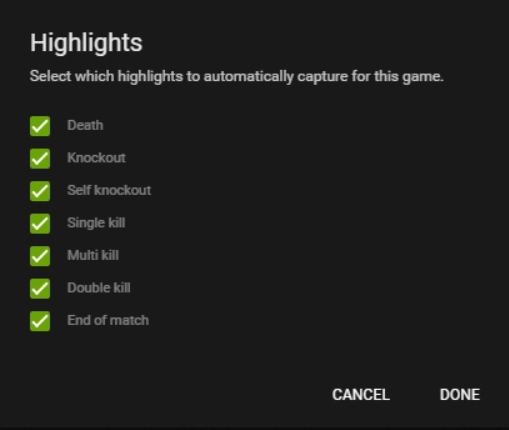 SEE ALSO: How to Set Up Instant Replay on NVIDIA GeForce Experience
Enjoying ShadowPlay Highlights in PUBG?
NVIDIA's ShadowPlay Highlights is a feature that's never seen before in any video game capture software. This is pretty much a dream for any gamer who has been playing this popular game, as manually recording and removing the unnecessary portions take a lot of time. We hope to see this feature being expanded to many other games as well. So, have you guys tried out the new ShadowPlay Highlights on PUBG? Tell us how much you've enjoyed using this feature, by shooting your valuable opinions in the comments section down below.
---
Load More