If you are wondering how to scare a software engineer? Here's something you should check out.
This picture is a perfect guide for everyone who wants to scare or frighten a software engineer. He isn't scared of any super natural stuff, cons or police. All he's scared of is the first day of the week, which is Monday.
Here's the hilarious comics, check it out.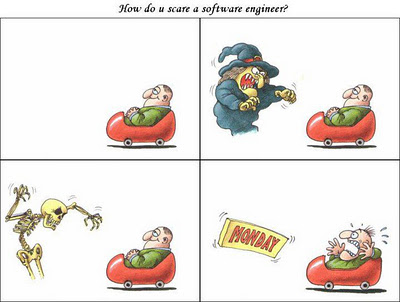 SEE ALSO:
Reasons Why Superheroes Aren't Online More Often
This is Known As Computer Addiction (Comic)