October Jones has created an amazing tumblr textfromdog where he posts funny (imaginary) text conversation between a dog and his owner. This hilarious tumblr has got mentions from some of the famous websites from around the world.
October has also penned a book under the title 'Text from Dogs' in November 2012, second edition of which has been released in October last year. Both the books have received good response from readers, you can check out the books here.
So, Let's check out, if Dogs could text what would have they written in the texts.
1.  Dogs won't let you get away with it.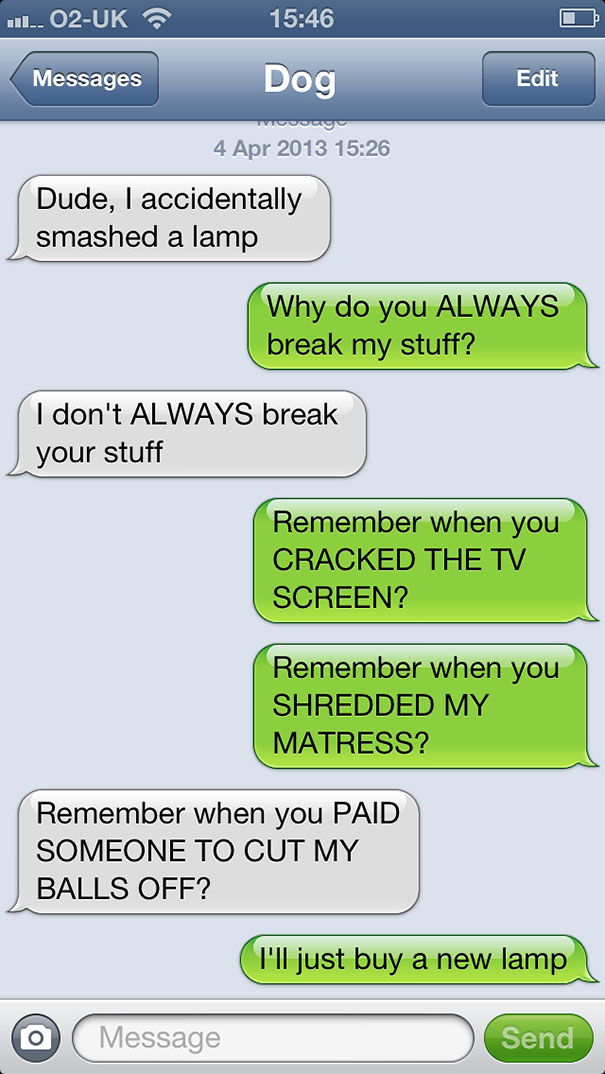 2. Best Day of a Dog's life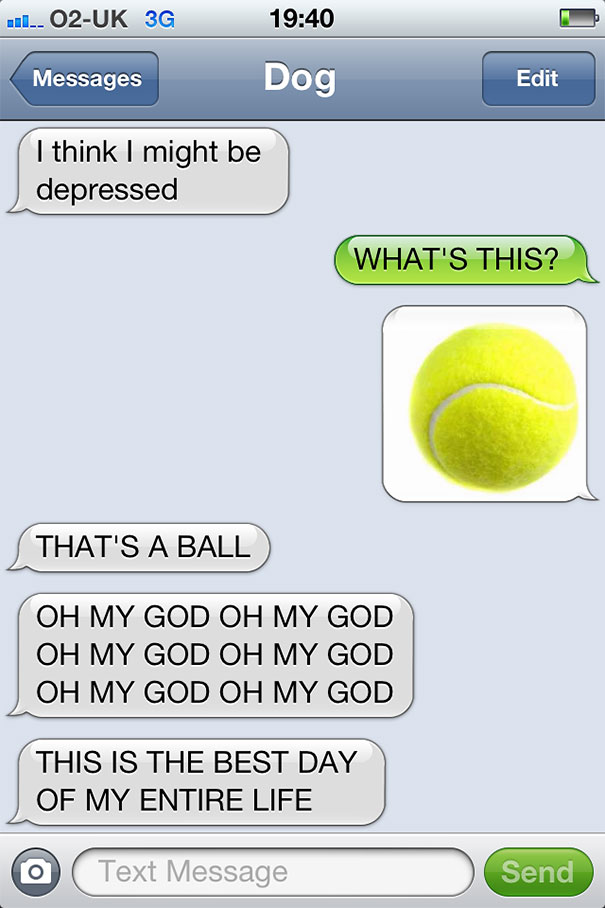 3. Check and Mate by Dog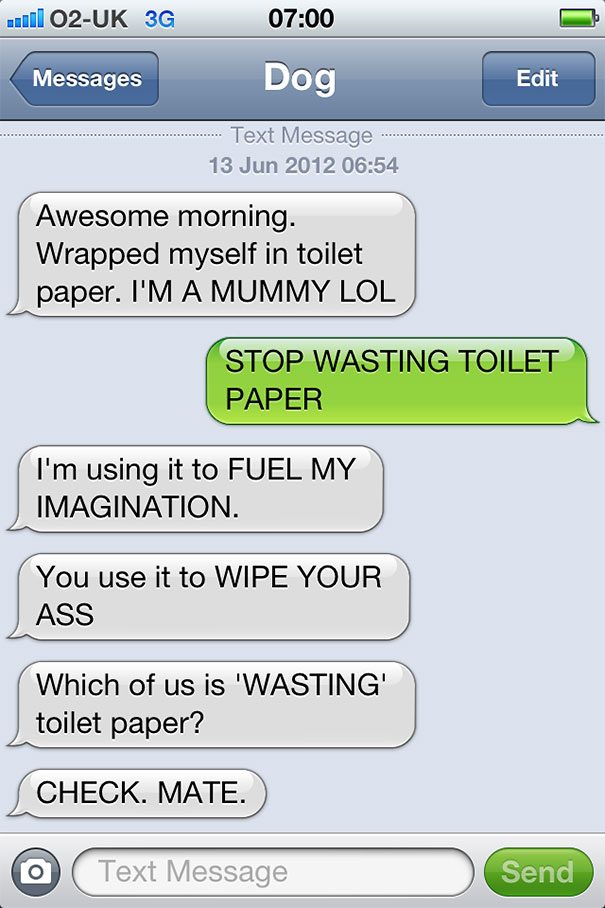 4. A never ending chase of Dog's life.
5. Merry Christmas, says the Dog.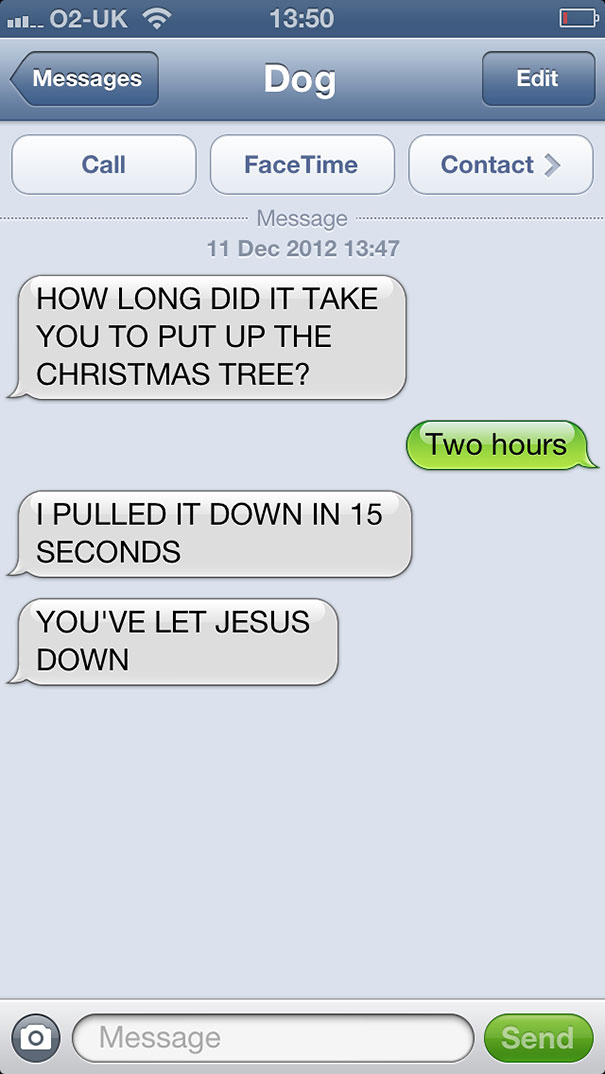 6. Girlfriend or Dog? Decide fast.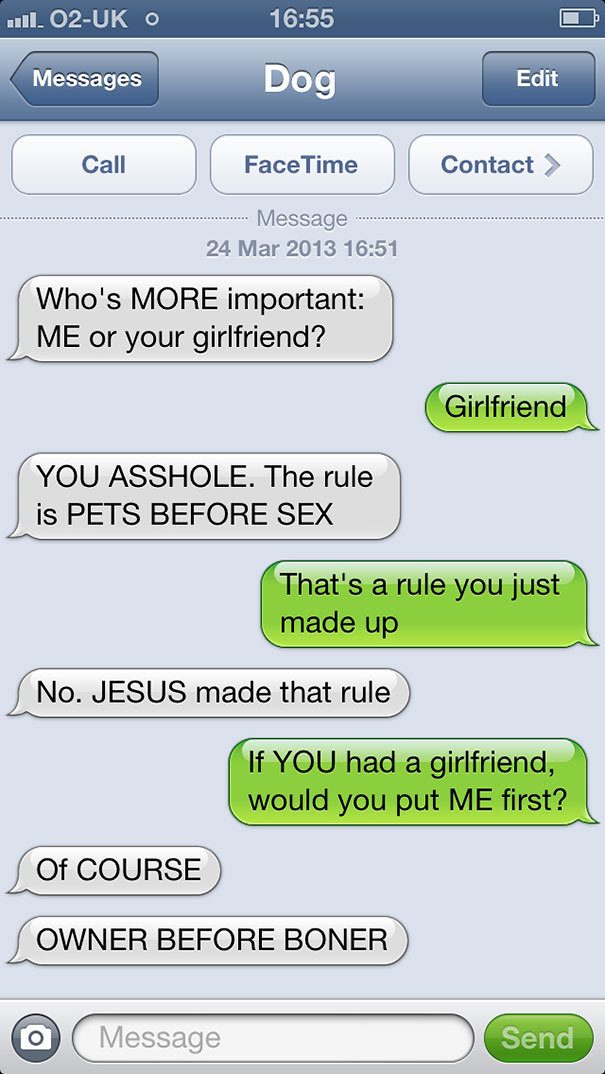 7. Story of A Dog's Life.
8. Don't leave the Dog alone at home.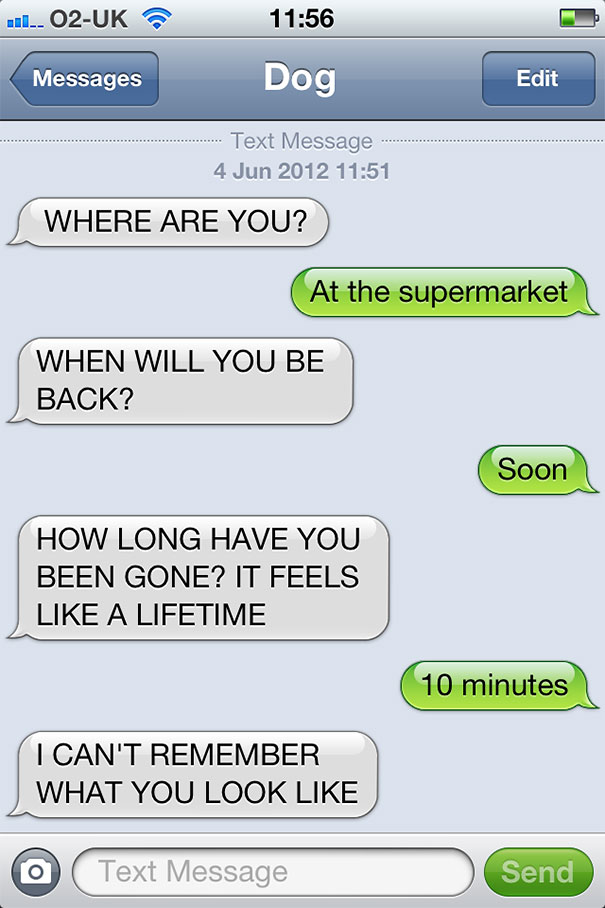 9. There's somebody at the door.
10. OMG Guests?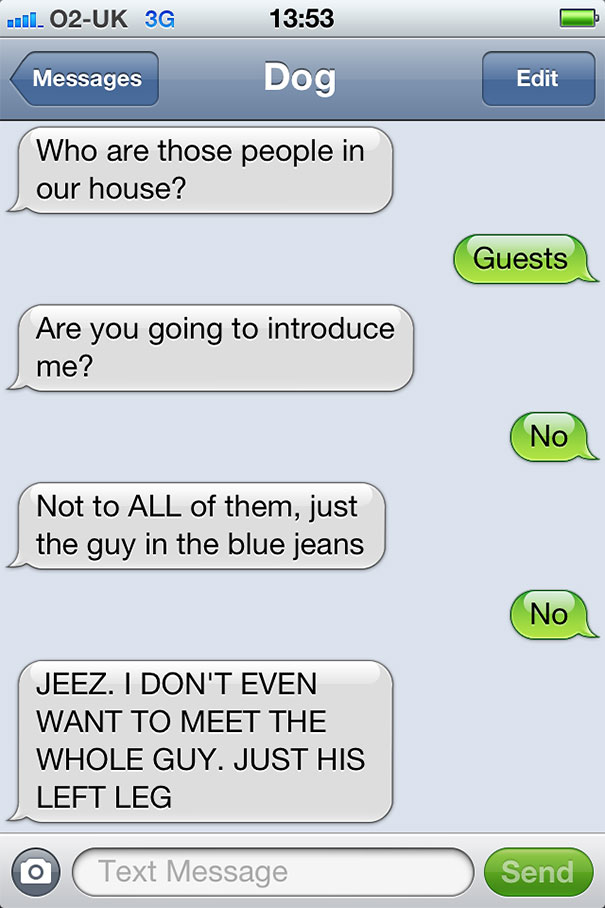 Recommended: 10 Cats Recreating Awesome Modelling Poses
I hope you enjoyed the post. Share it with your friends on Facebook, Twitter, etc and stay tuned for more interesting stories from around the world.