After its successful early access for the last three years, Baldur's Gate 3 is almost around the horizon, finally arriving on August 3. The DnD-inspired RPG aims to provide a grand adventure, and with it comes overbearing systems, such as changing your party members. While you can easily change party members in a typical RPG, Baldur's Gate 3 makes this process a little confusing. In this article, let's learn how you can change your party members in Baldur's Gate 3.
How to Switch Party Members in Baldur's Gate 3
There might be many instances where you would want to bring over a separate party member in the game, which is natural. Several other NPCs play and perform differently, and you might feel the need to change them occasionally in your Baldur's Gate 3 party. You know, just to spice up the gameplay. To change your party members, follow the instructions below:
First, ensure that you have additional party members on your team (from various classes in Baldur's Gate 3). If you have played the beginning hours of Baldur's Gate, Shadowheart and Astarion should be on your team. You've possibly also tracked down Lae'zel.
Once you have enough party members, open your map. Press M on the keyboard or the Shortcut on the screen to bring it up. The shortcut is below the on-screen mini-map.
In the map screen, select "Camp" from the fast travel option's menu.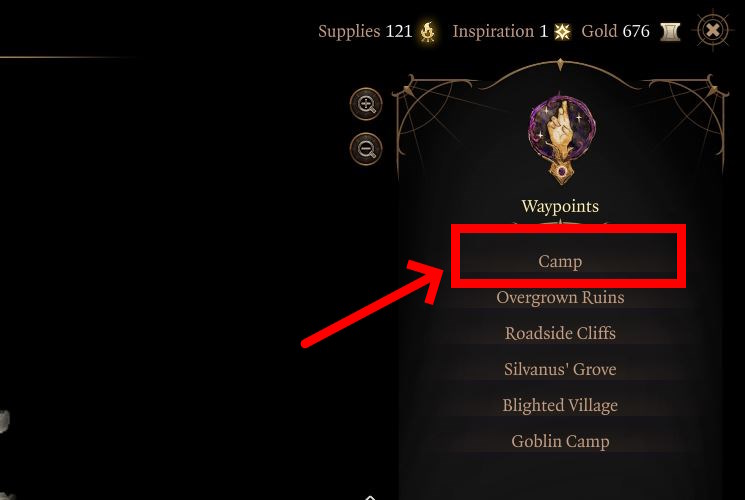 Alternatively, you can visit the camp by selecting the "long rest" option from the bottom right of the hot bar. Selecting this option brings you to the camp. Baldur's Gate 3 allows fast travel between different places and the camp.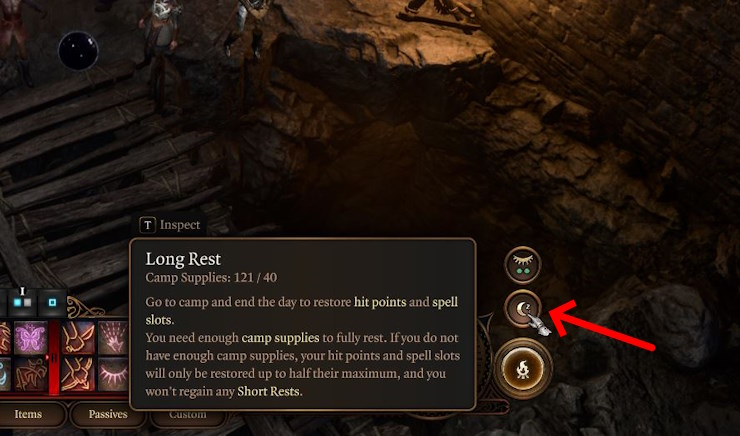 At the camp, talk with any party member and ask them to stay back at the camp. Select the "Remain here" option.
For this tutorial, we asked Lae'zel to stay back. Doing so removes the character from your party in Baldur's Gate 3, allowing you to get someone else.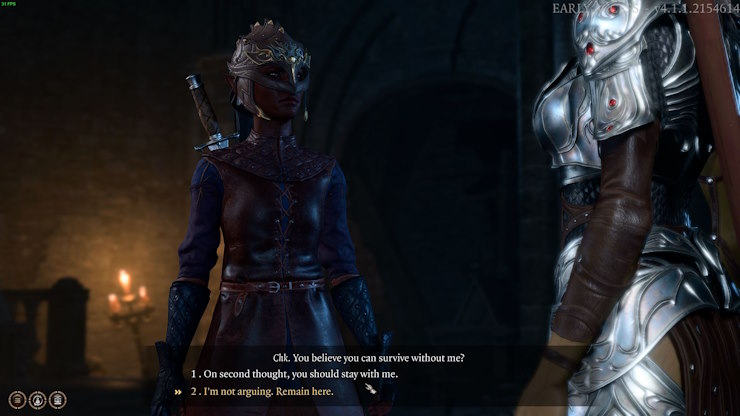 Now, talk with any other party members at the camp and ask them to join you. This will effectively change your party member in Baldur's Gate 3.
Switching the party member is also indicated in the portrait screen on the left.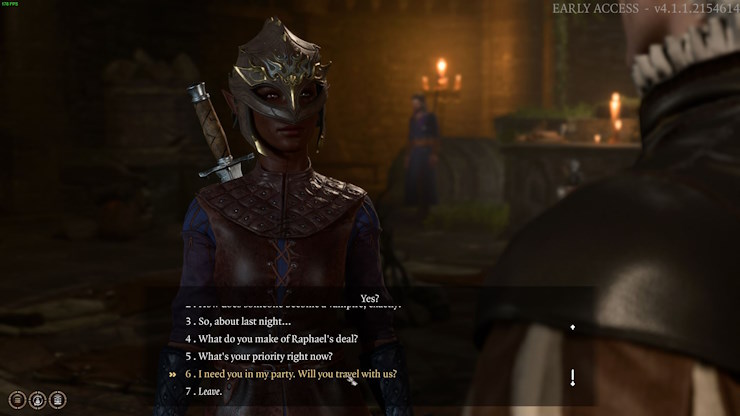 So yeah, the process is straightforward. The only caveat is that the process is not clearly explained in the game. Hopefully, when the game officially launches, Larian clearly explains the process of changing party members in Baldur's Gate 3.
Why Should You Change Party Members in Baldur's Gate 3
The simple reason to change your party members in Baldur's Gate 3 is to experiment with your team setting. Each party member in this game belongs to a particular class and brings variety to your gameplay. For example, Astarion is an adept rogue who is great at sneaking and backstabbing. Similarly, Shadowheart is a cleric who supports you on the battlefield. Numerous party members belong to numerous classes and having a full party means trying out various methods to solve situations.