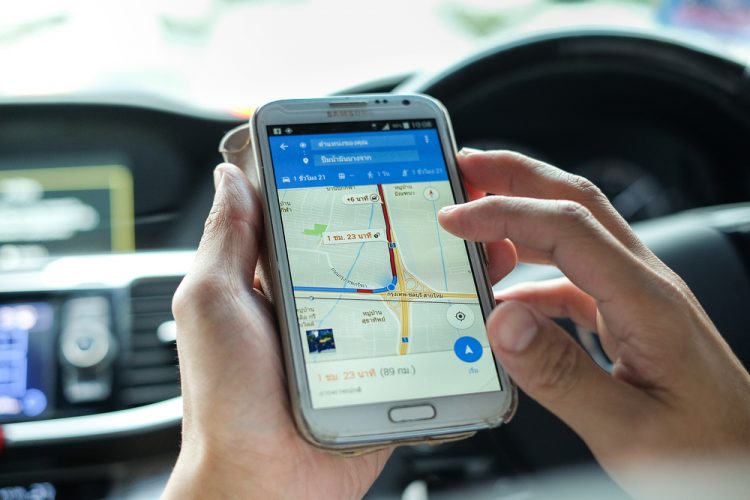 For privacy-conscious users, Google has always had the option of 'turning off location history' which blocks Google from tracking your whereabouts, for the most part. We say that because a new investigative report has shed more light on how Google is tracking your movements even when you have explicitly asked it not to.
The Associated Press report reveals that Google may stop storing the data for locations you visit when you turn off location sharing, but several Google apps still store time-stamped location data as default behaviour, without getting user consent. So it's clear that there's some data being stored about the places you visit when you open these apps.
If you're worried about this data being used to show you ads and may even be used by the government, it's a good idea to turn off all location tracking completely. It must be noted though that you would be breaking a lot of Google services by taking this route, so you won't be able to use many apps to their full capability. Here are the steps you must follow to stop location tracking and delete existing data:
Stop Google From Tracking You
While we assumed turning off location history was enough to stop tracking, you also need to disable the 'Web & App Activity' setting to deny Google access to any and all location data. Here are the steps you need to follow:
Disable 'Web & App Activity' On the Web
1. Open the browser on your desktop or mobile device and navigate to your Google Account via this link right here. Then, click on the 'Privacy info and privacy' option.
2. You will need to click the 'Go to My Activity' option to view and control all the data Google stores on you.
3. Now, go the 'Activity Controls' from the navigation menu on the left.
4. At the very top of the 'Activity Controls' settings page, you will find the blue 'Web & App Activity' toggle that you have to switch off.
5. When you turn this off, Google will show you a lengthy pop-up warning that you have to delete location data already collected in the past, if you haven't already done so.
The process on Android is not all that different and the setting is buried deep in your account setting. Just follow the steps underneath:
1. Navigate to 'Settings > Google > Google Account' to access the settings on your Android device.
2. You then need to go to the 'Data & personalization' tab for the 'Web & App Activity' option that you need to toggle off. You will again be shown a lengthy warning, where you need to tap 'Pause' to disable the feature.
Since there are no Google system apps on iOS, you won't be able to simply jump into the device settings and stop location tracking. Each individual Google app, such as Google Search, Chrome, or Assistant, has its own settings page.
You can jump into the settings of each app and find the Google Account settings and then follow the steps described above (see the web section) to reach the 'Web & App Activity' option and disable the same.
in addition, you can choose when apps access your location. You can jump into the iPhone's settings page, scroll down to select an app and change location settings for the same.
We suggest you pick the 'While Using the App' option to let apps only access location data when the app is open. This means it won't be able to pinpoint and send across your location in the background but it'll still store location data over on Google's servers. If you want to avoid even this, pick 'Never' and you'll still be able to use Maps but the app wouldn't be able to get a location lock.
As you can essentially see, we had to dig deep into the Google Account settings to locate and disable the feature. It has been hidden away because it affects major Google services, like the Google Assistant, rendering it useless for the users.
Delete Past Location-Tagged Data
While the above steps will help you block location tracking from your web searches or through other apps, you can choose to delete the data it has already saved by following the steps underneath:
1. You first need to the 'My Activity' settings page using this link. This shows all your activity on Google and its linked services, including the location-tagged entries that'll be denoted with a 'location pin' icon at the bottom.
2. Tapping the location pin will show a pop-up window with details for each entry, along with the location (you can see that on Google Maps) that it was recorded from.
3. You then need to tap the 'three dots' icon at the top right to open the overflow menu and delete the entry permanently.
We all know that Google has access to a lot of our data and it provides us a ton of control over what we want to share or not, but revelations like the latest investigative report by Associated Press make us question whether it is safe to use its services even if you are not overly concerned about your privacy. So, what are your thoughts on the same? Let us know in the comments below.
---