Xiaomi Mi A1 is one of the best budget Android devices to get. Although the smartphone now faces tough competition from the recently announced Honor 7X, I personally prefer it over the latter because of the stock Android experience it offers. Xiaomi and Google's collaboration was a match made in heaven as it produced a budget device which provides the best hardware and software experience. Since the Mi A1 is an Android One device, it means that it will get updates faster than most of the flagship devices out there.
The device was launched with Android 7.1.2 Nougat onboard, and now Xiaomi has just initiated a beta program for Android Oreo. Although the stable Android Oreo release is still a few days away, the beta program allows users to enjoy Android Oreo on their Mi A1 right now, that is, if they are ready to become a beta tester. If you are one of those people, here is how you can become a beta tester for Android Oreo On Xiaomi Mi A1:
Become an Android Oreo Beta Tester on Mi A1
1. Download the Xiaomi MIUI Forum app from the Play Store and login to your Mi account or create one.
2. On the home page of the app, tap on the "Recruitment" button.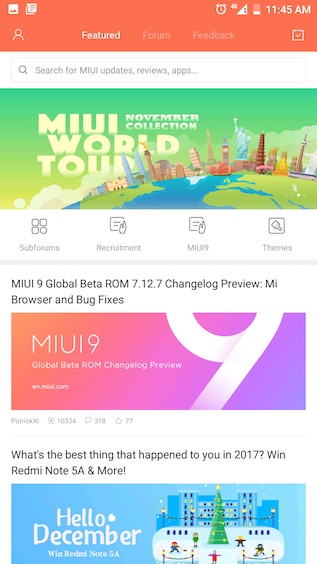 3. On the next page, fill up the form by first selecting your device and then entering other information like your country/region, the time range of using the smartphone, and your reason to become a beta tester.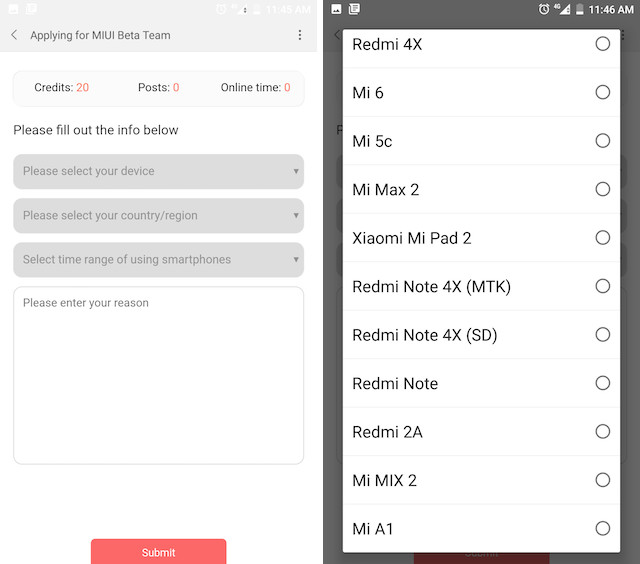 4. After that, all you need to do is to submit the form.
Once you have submitted the form, you will have to wait for Xiaomi to assess your information. Since this is a closed beta program, not everyone will be allowed to become a beta tester. If you are approved for the program, you will receive a direct message from Xiaomi on the MIUI Forum app, after which, you will be able to download and install the Android Oreo beta.
I can't tell you how nice it is to see a budget smartphone getting the latest Android update, as generally the budget smartphones are stuck on the Android version they are launched with. Speedy Android update is what makes the Mi A1 my favorite budget smartphone. By the way, if you live in India and are thinking of buying the Mi A1, Flipkart is offering a great deal on the phone making it irresistible. Hit the link to know more.