Angry Birds is celebrating its second Birthday Today. Although Angry Birds is only two years young, it has already been downloaded 500 million times, making it the most popular app ever as well as one of the fastest growing international brands.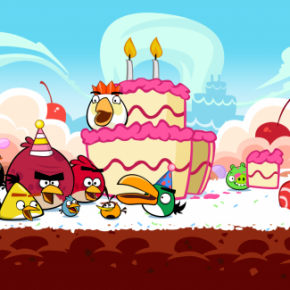 "As a birthday gift to our fans, all episodes are now unlocked! Also make sure to check out our new Rovio channel, which gives you instant access to your favorite Angry Birds content. You are just one tap away from news, games, videos, Facebook, Angry Birds shop, and much more! The update will be available for iOS on Sunday, with other platforms coming soon.", said Rovio in their Blog post.
Also Check out their newest video here.
Do you share Birthday with Angry Birds ? Let us know in comments.