A lot of PC games have been designed with the idea of local multiplayer in mind. Rather than always hooking up to the internet, you can just get together with your buddies, connect each system to a LAN router, and play your hearts out in the multiplayer game of your choice. Sadly though, if you're away from your friends, the only option is to hook up to an online public server. There's always the choice of creating your own server, but it requires port forwarding your router, which might not be everyone's cup of tea. As such, Virtual LAN Creators come into mind, and the name Hamachi is the first one to pop up. Hamachi has been around for quite a while now and is the most preferred choice of many gamers.
That being said, Hamachi does come with its own drawbacks. The biggest one being that on a free account, a specific Virtual LAN can only have 5 clients at most, including the host as well. Furthermore, users have been experiencing a lot of lag and latency spikes. It really destroys one's gaming experience. In my experience, when I host my own server using port forwarding, my friends get a ping of 20-30 ms, whereas, on Hamachi, their pings easily cross 100 ms. As such, one has to resort to better and effective Hamachi alternatives. So, if you're also someone who's interested in Virtual LAN gaming and is fed up with Hamachi, read on, as we bring to you our list of the top 10 Hamachi alternatives you can use in 2020.
The Best LogMeIn Hamachi Alternatives in 2020
1. ZeroTier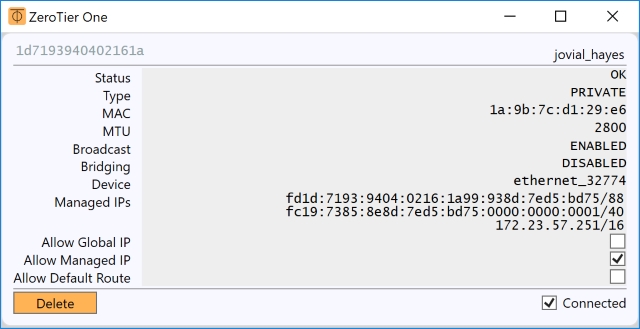 ZeroTier might be a name you haven't heard of, but it is one of the best Hamachi alternatives for creating your own virtual LAN. With support for practically all operating systems, including Windows, MacOS, iOS, Android, and Linux, ZeroTier is everywhere. ZeroTier is Open Source app and comes with free Android and iOS apps. The software manages to deliver the capabilities of VPNs, SDN, and SD-WAN with a single system. What's more is that software is super-easy to use, and there is no need for any sort of port forwarding. Since this is open source, you get a huge amount of community support. You can always pay for the advanced plan to get extra support along with other benefits. Honestly, ZeroTier is one of the simplest yet advanced virtual LAN creators, that promises low ping, easy user interface, and works great for gaming as well as other VLAN features.
Download (Free, Basic Plan – $29/month, Professional Plan – $100/month)
2. Evolve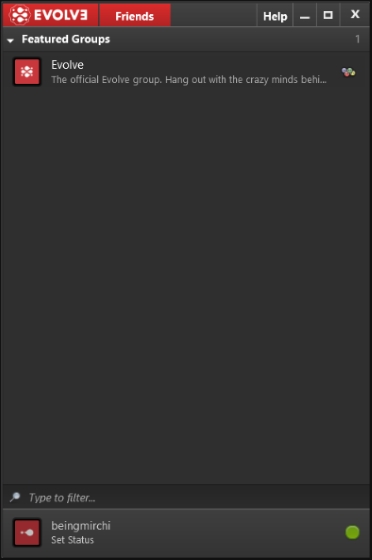 The most exciting project in the world of Virtual LAN Gaming, Evolve has quickly grown to become the primal choice for many gamers out there. Like Hamachi, it also has its network adapters and extra tunneling drivers to facilitate communication. That being said, Evolve follows a Steam-like approach, with it having a feature-rich overlay that works within thousands of games. Recently, the team behind Evolve partnered with Green Man Gaming, so you can make direct game purchases from inside Evolve's client only.
Apart from the usual features of any gaming client such as party mode and matchmaking, Evolve's upcoming version, Evolve 2.0, also offers integrated live streaming to all mainstream platforms which include Facebook, YouTube, and Twitch. Also, like Tunngle, Evolve also gives its users the option to text and voice chat with their friends using the client.
Download (Free, Party+ $4.99/month) (Evolve is now a part of player.me)
3. GameRanger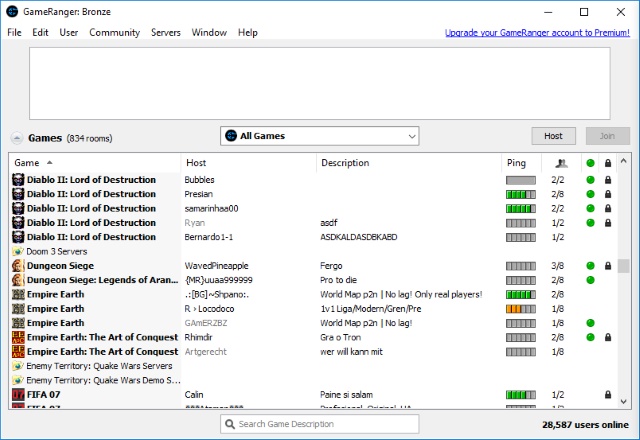 What started as a project back in 1999 for the macOS, and later expanded to PC gaming in the fall of 2008, GameRanger is one of the most trust worthy LAN gaming solutions available to users. While the client may be shy with the overall number of features offered in comparison to its competitors, the level of security and stability of GameRanger is unmatched. This is because unlike other Virtual LAN gaming clients that utilize various drivers to emulate LAN gaming, GameRanger does it internally via its client. The upside is that there are very low pings and high security.
One thing to be noted is the fact that while Hamachi can be used to play any LAN game over the internet, GameRanger only works with its list of supported games. This is because support for each game has to be added to the GameRanger client. Overall, if your game is supported and you're looking for a simple alternative, you won't find anything better than GameRanger.
Download (Free, Silver Membership – $19.95/year, Gold Membership – $39.95/year)
4. NetOverNet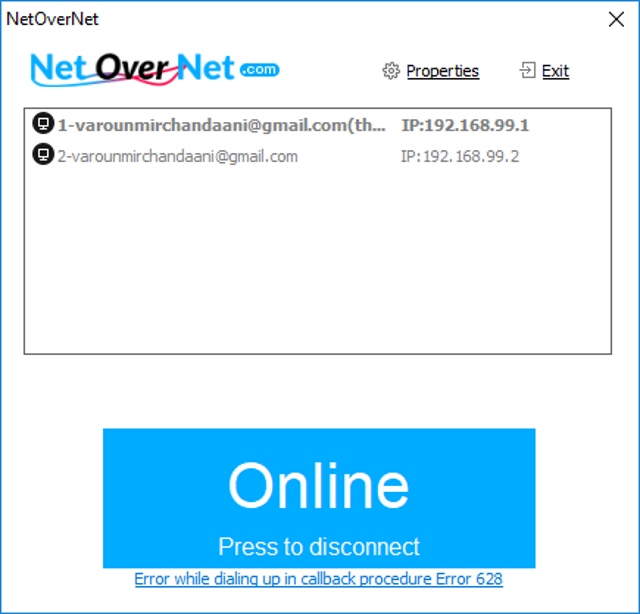 If you're looking for a basic solution to create a Virtual LAN for hosting private gaming sessions, look no further than NetOverNet. This simple yet powerful tool allows you to connect multiple devices using the internet. While most of the software previously mentioned in the list are leaned towards gaming, NetOverNet is essentially a simple VPN emulator, that can further be used for gaming purposes. With NetOverNet, each device has its own login/password for a connection and is accessible in the user's virtual network by an IP address defined in the private area. And despite it not being developed with the gamer's perspective, the client does perform fairly well for gaming purposes.
Also, using this client, one can also get direct access to remote computers that are a part of the virtual network, thus allowing you to use the client for data sharing across all systems. In other words, it is a go-to alternative to Hamachi for creating your own VPN. That being said, the number of max clients you get is just 16 on the advanced payment plan. All in all, this doesn't work for public sharing but works quite well for anyone wanting to host private LAN gaming sessions.
Download (Free, Base – $5/month, Advanced – $10/month)
5. Wippien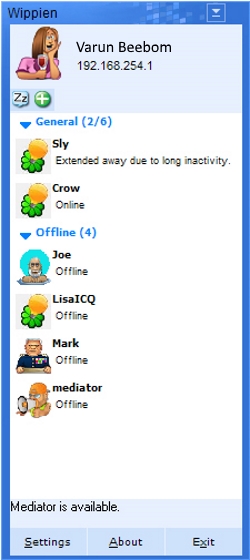 If you're a gamer who doesn't like to install unnecessary and huge bloat onto their systems, Wippien is for you. Don't be misled by the weird name, the tool itself is really simple to use. Wippien uses the WeOnlyDo wodVPN component to establish a P2P connection with each of the clients in order to establish a VPN. What's more is that not only is the app completely free, it is also open source. That being said, the application works well only with Gmail or Jabber accounts, and it doesn't support other email services for registration.
As far as the gaming uses are concerned, you can directly use it for any game that makes use of a local network for multiplayer gaming. And the best part? Coming in at just 2 MB, the software is one of the most lightest VPN creators out there, which, take my word for it, works really well.
Download (Free)
6. Parsec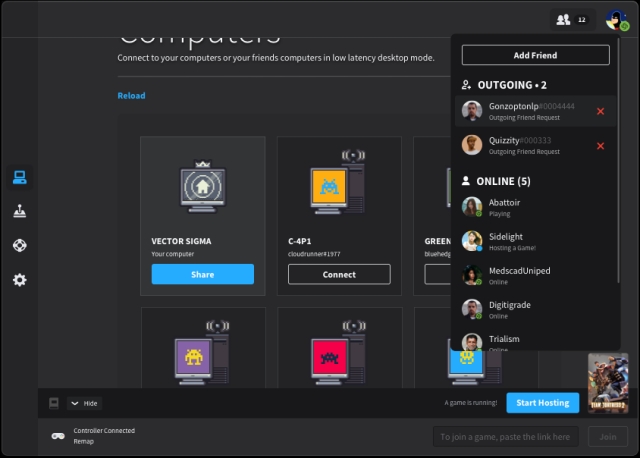 Parsec is another Hamachi alternative that has redefined how we play video games together. While on the outset, it looks like Parsec is all about Arcade gaming, it's much more than that. Parsec allows you to create virtual LAN gaming servers using its local co-op feature. It uses peer to peer connection with NAT traversal techniques to optimally connect different computers on the internet. On the Parsec platform, you can play multiplayer games with anyone in the world at a significantly low lag. The company uses its proprietary technology to allow users to play games at 60FPS across a host of devices.
I can assure you that Parsec does not have any kind of latency problems like Hamachi. Apart from that, you can find gamers on the internet and play a range of Arcade games together using its matchmaking service. Basically, play games with anyone, anywhere in the world. So if you are looking for the best Hamachi alternative then definitely try out Parsec.
Download (Free, Hourly charge depending on usage; Generally starts at $0.50/hour)
7. Play Together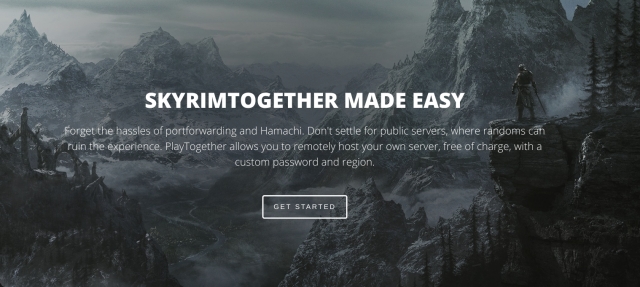 Play Together is a unique platform that does not require you to forward ports like you do on Hamachi. No technicality, just focus on playing games together. For example, if you play games on a public server, anyone can join it and completely ruin the experience. However, Play Together allows you to host your own server remotely without any charges. You can further lock your server with a password so that no one, except your friends, can join the game. Basically, you can create your own LAN server virtually and with protection.
The best part about Play Together is that you can host up to 25 servers in a single region and all of that is free of charge which is amazing. Not to mention, the whole setup process is simple and intuitive so you won't face any problem while creating the server. All in all, give a shot at Play Together and see if it works for you.
Download (Free)
8. FreeLAN

The last name on this list is the generic VPN creator, FreeLAN. Most of you must already be familiar with the name since FreeLAN is one of the most famous and simple application to use for creating your own Virtual private network. What's great about this software is that it is completely open-source and can be customized to create a network following various topologies such as client-server, peer-to-peer, or hybrid. You can adjust it all according to your preferences. That being said, the software offers no GUI and you need to manually configure the FreeLAN config file in order to run the application, guides for which can be found here. Furthermore, the community behind this project is highly active, so you'll never run out of support.
As far as the gaming front is concerned, games run smoothly without any lag, and there are no sudden ping spikes. Overall, it is one of the most extensive yet simple to use VPN creator out there and works as a free alternative to Hamachi.
Download (Free)
9. SoftEther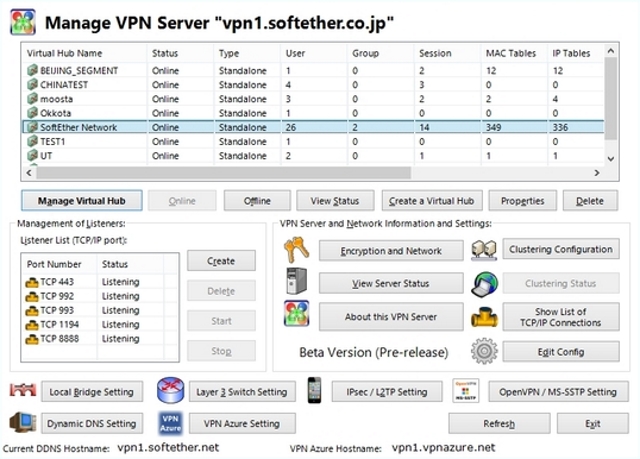 SoftEther, which stands for "Software Ethernet", is one of the world's most powerful and easy-to-use multi-protocol VPN software. The VPN Solution currently supports Windows, Linux, Mac, FreeBSD, and Solaris. Similar to ZeroTier, SoftEther is completely open-source and offers great features and flexibility. Yes, the interface is pretty basic, but the features aren't. The software makes use of SSL-VPN Tunneling on HTTPS to pass through NATs and firewalls and features resistance to highly-restricted firewalls as well. What's more is that it offers AES 256-bit and RSA 4096-bit encryptions, if you're worried about your privacy. It does feature a learning curve to it, but honestly, SoftEther is a pretty jam-packed VPN solution. The best part is that the software is completely free, so I'd suggest giving it a shot anyway.
Download (Free)
10. Radmin VPN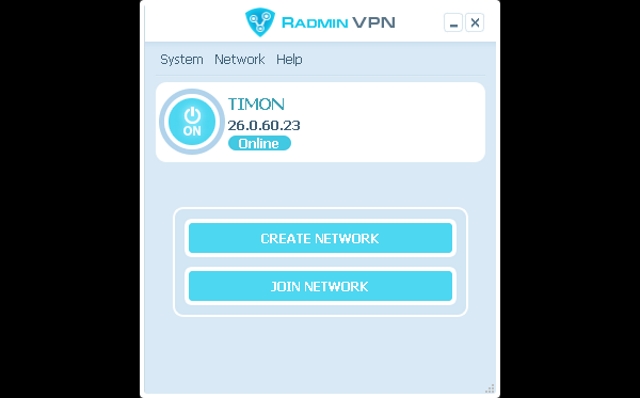 Radmin VPN is a great software for creating virtual VPNs, and many users stand by its name. Free Radmin VPN does not limit the number of gamers. Thanks to the high speed of Radmin VPN you won't see the difference, and you will be able to play your favorite games as if you were playing in the LAN. The service offers speeds up to 100Mbps, also provides you with a secure VPN tunnel. As such, encryption keeps your connection safe and privacy ensured. The software, unlike its alternatives, is quite easy to set-up and to manage for both IT Pros and home techs. Another free software, Radmin VPN is a great option to go with, especially if you just want to try out an alternative to Hamachi.
Download (Free)
11. P2PVPN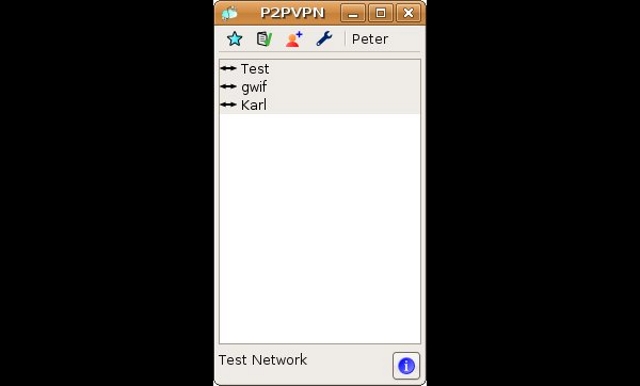 Unlike all the other options on this list that have a proper team behind them, P2PVPN has been developed by a single developer simply for his thesis. Oh, but don't think that it is useless. In fact, while featuring a simple interface and basic features, it manages to carry out the task of creating a VPN quite effectively. The software is usable for end users and doesn't require a central server. It is open source and is written completely in Java to ensure compatibility with older systems as well. However, the last update that the software received was back in 2010, so in case you run into any bugs, chances are, you might have to resort to some other service in the list. Nonetheless, being free of charge, P2PVPN is still a solid recommendation for basic users wanting to play Counter-Strike 1.6 or some other old-school game over VPN.
Download (Free)
12. Port Forwarding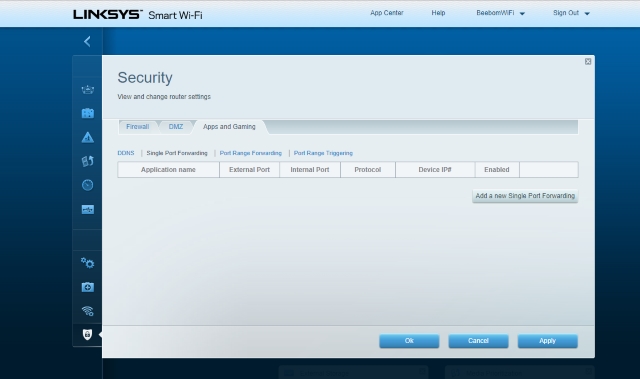 As mentioned previously, Port Forwarding is the best method to simulate Virtual LAN for multiplayer gaming. That being said, the process behind it can be tedious for some, and it differs for everyone. Most manufacturers offer a solution within their firmware to do port forwarding, but it differs from router to router. The general procedure is to go to your router's settings by entering 192.168.1.1/2 and then heading over to the port forwarding section. Do note that you'll be required to port forward for each game separately, that is why most users don't really opt for that option. That being said, port forwarding offers the best speeds overall, and you can allow unlimited users to connect to your system on the Virtual LAN. For more guides on how to port forward your router, make sure to head over here.
Enjoy Virtual LAN Gaming with Hamachi Alternatives
Hamachi has been around for quite a while now and has a vast user base for Virtual LAN gaming. Sadly, the 5 person limit and ping spikes have ruined the service lately, forcing users to opt for alternatives. As such, our list of Hamachi alternatives should work well to help you enjoy your multiplayer gaming sessions easily. While there are other options available as well, we've covered the most stable and reliable options. That being said, if you feel that we might have missed out on an Hamachi alternative, make sure to let us know in the comments section below.