GoPro, the renowned American company famed for its highly-acclaimed Hero series of action cameras, has announced that it is shutting down its drone business, citing cut-throat competition in the segment and 'hostile regulatory policies' in certain markets. In its official press release, the company has announced that it will exit the drone market after selling the remaining stock of its Karma drone, however, GoPro will continue to provide support for its last drone offering for an unannounced span of time.
The news might come as a shock for GoPro Karma customers, especially considering the fact that the Karma was quite well received and was considered a potent rival to DJI's Phantom drones. Well, now that the Karma drone is living in its twilight era, it is time to look at the alternatives for GoPro's offering.
In order to save you the trouble of exploring the internet for a good option, we have compiled a list of the 8 best GoPro Karma alternatives that will offer the maximum value for your money and won't disappoint you on any front. Let's have a look at the best GoPro Karma alternatives available in the market right now:
The Best GoPro Karma Alternatives
1. DJI Mavic Pro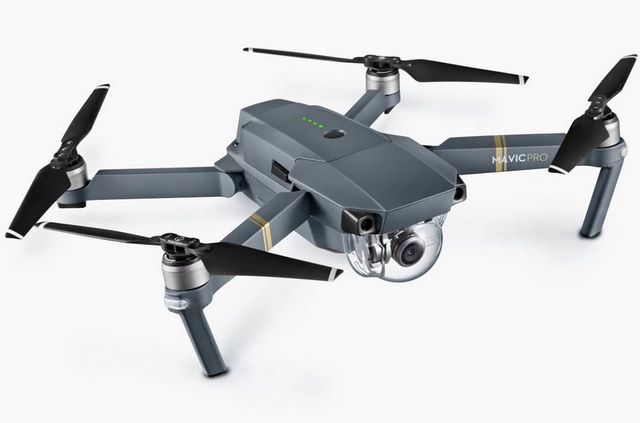 When it comes to drones, there is hardly any other brand which is as highly acclaimed and has the same level of domain expertise as DJI, so it comes as no surprise that a list of the best drones in the market will include a few names from DJI's line-up. The DJI Mavic Pro sure lives up to the Chinese company's reputation, but being one of the smallest drones in DJI's line-up doesn't mean the Mavic Pro falls short on features, instead, it offers an excellent value for the money in its price bracket.
The Mavic Pro's biggest plus points are its highly portable form factor and the excellent foldable design, which makes it extremely convenient to carry the device to different places. The small drone is equipped with a highly capable camera sensor (1/2.3-inch) which captures images at 12.7MP and can record high-quality 4K videos at 30FPS and Full HD clips at up to 90FPS. 
The Mavic Pro is claimed to provide an average flight time of around 24 minutes when its battery is fully juiced up, a process that takes approximately 1 hour and 15 minutes, while the maximum flight speed hovers in the range of an impressive 40mph. Moreover, the Mavic Pro also features DJI's ActiveTrack (object tracking) and Optical Flow (obstacle sensing) technologies, and pairs with Android and iOS devices which work in tandem with the drone's controller.
Buy on Amazon ($999)
2. DJI Phantom 4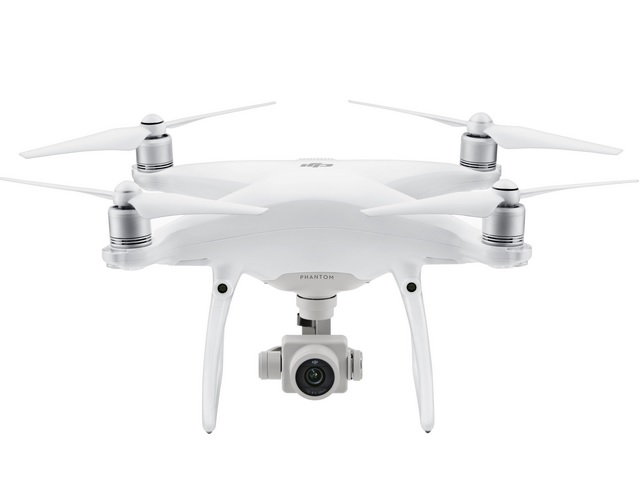 The DJI Phantom 4 is one of the first drones from DJI's line-up which came with an advanced Obstacle Sensing System- a feature that allows the drone to automatically sense objects in its line of vision and automatically adjust course to avoid a collision. Let's start with the fourth-gen Phantom's build quality which is nothing short of exceptional, thanks to its magnesium alloy body that provides additional structural integrity to the drone.
The Phantom 4 is one fast device, as it can attain a top speed of around 45mph and can remain airborne for around 28 minutes on full charge. In the camera department, the Phantom 4 is equipped with a 12.4MP CMOS sensor (1/2.3"), which is capable of recording 4K videos at two different resolutions viz. 4096×2160 and 3840×2160 at 30FPS, and can also record 1920×1080 videos at up to 120FPS. 
The DJI Phantom 4 pairs with an Android or an iOS smartphone via WiFi or RC, which can be fitted securely on to the controller that ships with the drone.
Buy on Amazon ($763)
3. DJI Phantom 4 Pro
The DJI Phantom 4 Pro is a refined version of the already impressive DJI Phantom 4, and the core areas where it brings major improvements are the camera, battery, and an upgraded video transmission system. The Phantom 4 Pro features a 20MP sensor which can record 4K videos at 60FPS, but whats even more impressive is its manual aperture adjustment feature, which allows users to shift the aperture values between F2.8 to F11.
The Phantom 4 Pro can fly at a speed of up to 45mph and can remain airborne for around 30 minutes when its battery is charged to its full capacity. On the software side, the quadcopter features a trio of nifty features viz. Terrain Follow, Tripod Mode and Active Track to further enhance the user experience.
Terrain Follow allows the drone to fly at a constant height from the ground, which can prove to be quite handy when shooting videos in areas with uneven terrain. On the other hand, the Tripod Mode allows users to suspend the drone at a fixed position in the air and click photos/capture videos from a specific distance and angle.
Buy on Amazon ($1,359)
4. Yuneec Typhoon H
The first thing that sets the Yuneec Typhoon H apart from its rivals is its signature design, because it is not a conventional quadcopter from the likes of DJI and Parrot. Instead, it qualifies as a hexacopter, thanks to a six-rotor design which grants it additional in-flight stability. The Typhoon H features a 12MP camera which is capable of recording 4K videos at 30FPS and FullHD videos at 30FPS and 60FPS. But what sets it apart is the camera's fully rotatable gimbal, which rotates completely to let the sensor capture 360-degree videos without changing the drone's direction.
The Typhoon H comes with a heavy controller which has its own 7-inch tablet that runs on a tweaked version of Android, so you don't need to attach your smartphone to operate the drone. The Yuneec Typhoon H can fly at a top speed of around 45mph and is backed by a battery which charges completely in about 1 hour and 45 minutes, facilitating an in-flight time of around 25 minutes.
The Yuneec Typhoon H features a host of nifty software tricks such as an Orbit Me mode (orbits the person controlling it), Point of Interest mode (hovers around any selected object in circles), the curve Cable Cam (flies the drone on a fixed route selected by the operator) among others. There is also a Team Mode, which allows a second person to control the drone's flight with a smaller remote called 'Wizard', while the user holding the main controller operates the camera.
Buy on Amazon ($999.9)
5. DJI Phantom 3 Professional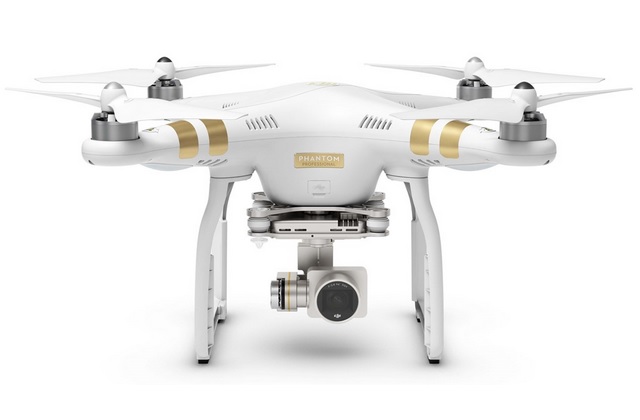 If you are a fan of super smooth videos and high-quality stills that ooze detail, but don't want to break the $1,000 budget barrier, then the DJI Phantom 3 Professional is one of the best options available in the market. The Phantom 3 Professional is equipped with a 12.4MP Sony 1/2.3-inch Exmor sensor which is capable of recording crisp 4K videos in two aspect ratios- 1.9:1 at 24FPS and 16:9 at 30/24FPS- and HD as well as FullHD videos at frame rates up to 60FPS.
The quadcopter can reach a top speed of around 35mph and is backed by a 4,480 mAh LiPo battery which takes around an hour to fully charge. And once fully juiced up, it can provide a flight time of around 23 minutes. The Phantom 3 Professional's controller can accommodate a wide range of Android and iOS smartphones, and can also fit tablets for an enhanced visual output of the drone's camera activity.
On the front of software tricks, the Phantom 3 Professional offers a host of nifty features like Point of Interest (allows the drone to orbit around an object), Follow Me Mode (follows the controller's position from a fixed height), Course Lock and Waypoints among others.
Buy on Amazon ($956.5)
6. Autel X-Star Premium 4K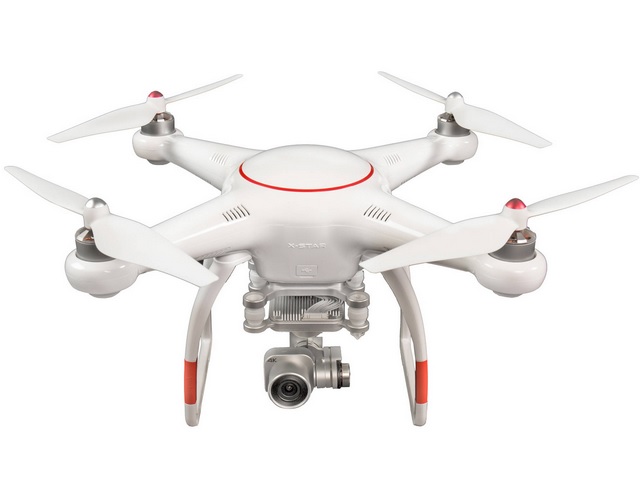 Another GoPro Karma alternative which gives DJI's offerings a run for their money when it comes to providing the maximum bang for the bucks is the Autel X-Star Premium 4K, which is equipped with all the bells and whistles that drones in the sub-$1,000 category offer, and then some more.
The Autel X-Star Premium 4K packs a 12MP camera supported by a 3-axis stabilized gimbal, allowing it to capture smooth 4K videos at 30FPS and FullHD videos at a frame rate of up to 30FPS, even though, recording options extend to 2.7K and HD too. The Autel drone can fly at a maximum speed of approximately 35mph and can remain airborne for around 25 minutes when it's battery is at 100%, something that can be accomplished rather quickly in just an hour.
The Autel X-Star Premium 4K's controller can fit a wide range of Android (version 4.2 or higher) and iOS (8.0 or later) smartphones, however, it features a small LCD screen of its own too, which provides vital information like battery level and flight statistics. As far as software functionalities are concerned, the Autel drone comes with all the goodies like Waypoints, Orbit and Follow Mode as well as a Beginner Mode, which as the name suggests, takes care of a newbie's inexperience by making sure that they don't end up crashing their shiny new drone by implementing certain safety measures.
Buy on Amazon ($899.99)
7. Parrot Bebop 2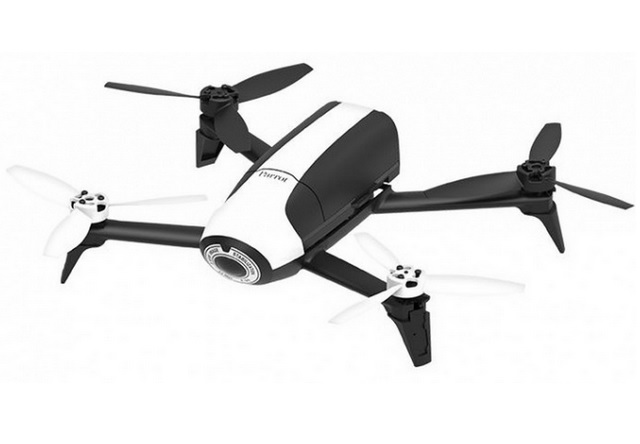 If you are inclined towards an alternative that is light on your wallet as well as your shoulders, the Parrot Bebop 2 is an excellent alternative. But what sets this lightweight drone (just 500g) truly apart is the fact that it can be controlled with a smartphone too, and with relative ease.
One slight shortcoming associated with the Parrot Bebop 2 is the lack of 4K video recording capability, but at a price point of just $399.99, the Bebop 2 is still a fantastic gadget and more than makes up for the lack of 4K video recording with the crisp FullHD (30FPS) videos filmed by its 14MP sensor.
The Parrot Bebop 2 offers a flight span of around 25 minutes and can attain a maximum speed of approximately 37mph, which is quite impressive for a portable quadcopter of its size. Another interesting feature of the Bebop 2 is the ability to control it via a smartphone's screen (Touch & Fly function), which makes it much simpler to guide the drone and perform aerial tricks.
Buy on Amazon ($399.99)
8. DJI Spark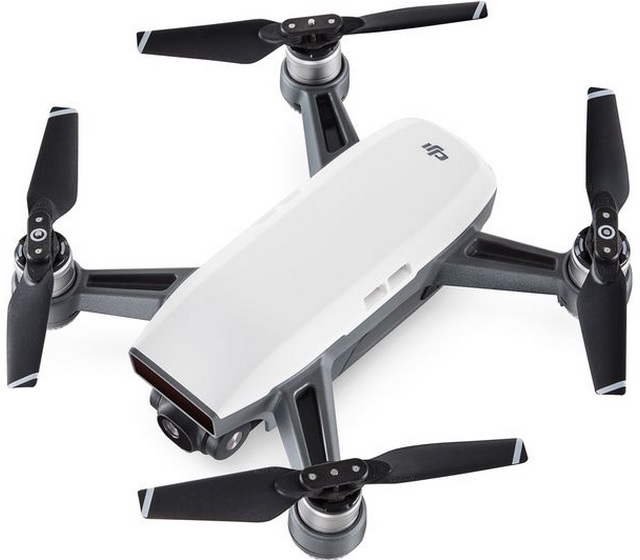 The DJI Spark is one of the most compact drones in DJI's line-up, but don't let its size fool you, as it comes with some neat tricks up its sleeve that will surely surprise you, aside from its comparatively affordable price tag. The DJI Spark boasts of a 12MP 1/2.3″ CMOS sensor which is capable of recording smooth and detail-rich videos at 30FPS.
The DJI Spark can fly at a maximum speed of 31mph and can be flown for approximately 16 minutes on a single charge, a process which takes around 40-50 minutes to fully top-up the battery pack.  The compact drone features two different photography modes viz. Shallow Focus (clicks images with shallow depth of field effect) and Pano Mode(the camera clicks multiple pictures and fuses them to create a panoramic shot).
Moreover, the Spark can be controlled via hand gestures without the need for any smartphone or controller. Once the drone has saved a scan of the user's face, it can take off from the palms and can be commanded to follow a certain aerial path and click a selfie by using hand gestures.
Buy on Amazon ($599)
SEE ALSO: 12 Best GoPro Action Camera Alternatives
Choose From the Best GoPro Karma Alternatives
Well, the aforesaid list includes the best drones available in the now-discontinued GoPro Karma's price range, and they bode quite well in the competition against the Karma in terms of specifications and capabilities. In fact, a few drones mentioned on the list even offer far superior camera performance and are a much better value for money than GoPro's offering.
You might be wondering at the DJI-heavy nature of the list, but let's face it, DJI's drones have truly set a benchmark in multiple price brackets, and it would be a grave folly not including them as a viable option. But then, its just my personal point of view, and it ultimately boils down to the users to choose the one that best suits their needs.
What do you think of the alternatives mentioned above? Did we miss any? Let us know in the comments section below and also tell whether the list proved useful in helping you choose a good GoPro Karma alternative.