Launched last October, Google's Advanced Protection Program is designed to prevent targeted account hacks, but for that level of security, users had to sacrifice a lot of freedom, including a hardware-based two-step verification process that allowed them to access their Google account(s) only from the company's own mobile apps and web-clients.
Now, however, all that is set to change, with Google announcing that the feature will now support native iOS apps as part of the company's broader efforts to "make the program more easily accessible to users around the globe". According to Dario Slice, the product manager for Advanced Protection, bringing iOS apps into the fold is part of a wider strategy to make sure that "any user facing an increased risk of online attacks enrolls in the Advanced Protection Program".
"With today's update, you can now choose to allow Apple's native iOS applications to access your Gmail, Calendar, and Contacts data. When you sign into iOS native applications with your Google account, you will get instructions on how to complete the sign-in process if you're enrolled in Advanced Protection"
Slice added that Google will expand the list of trusted applications that can access Google data in the future. According to him, "Today, we've made it easier for our iOS users to be in the program, and we'll continue our work to make the program more easily accessible to users around the globe".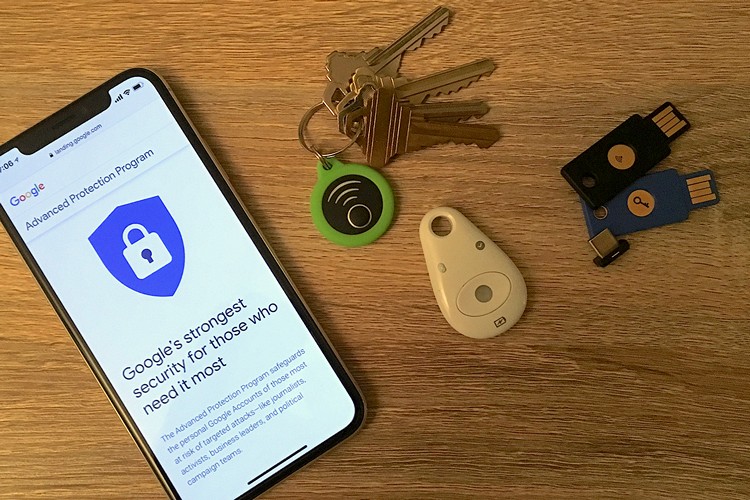 In case you didn't know it already, Google's Advanced Protection Program was announced last October, and is largely meant for people who are most likely to face targeted attacks, including political activists, journalists, corporate leaders and the like.
Users enrolling into the program are only allowed to log in to their accounts using the most secure – and inherently complicated – methods, including a two-factor authentication technology that requires a hardware Security Key.
Featured Image Courtesy: Emanuele Cesena (via Medium)