Google has agreed to abide by the RBI's recent mandate on storing payments-related financial data of Indian users within the territorial boundaries of India, but has reportedly asked the government for additional time to comply with the regulation. According to an unidentified senior government official quoted by Mint, the agreement was reached recently after IT minister Ravi Shankar Prasad met Google CEO Sundar Pichai at the Mountain View headquarters of Alphabet Inc.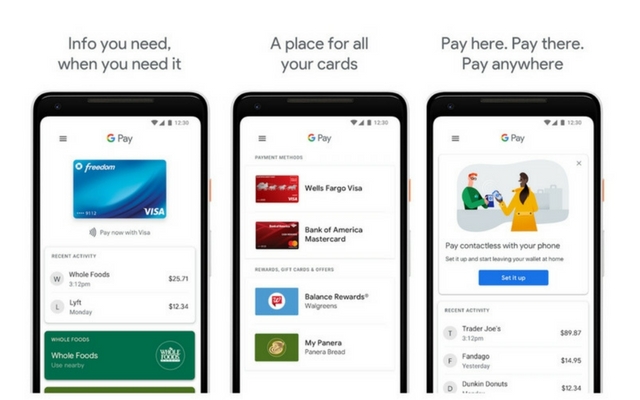 When contacted by Mint, a Google spokesperson refused to confirm the developments, but emphasized the need for free flow of data across international borders. In a statement, the company described cross-border data flows as an essential requirement for the well-being of the global economy, and said that regulators and lawmakers to should think twice before implementing any restrictive policies.
"We maintain that cross-border data flows today are ubiquitous and an essential phenomenon for global economic activity and universal access to information. Soaring data flows generate more economic value and hence the socio-economic impact of restricting data flows must be thoroughly considered while framing any policy. There is a need to find practical and contemporary solutions to policy issues in line with global best practices. We have nothing to add at this point of time," the Google response said.
Google is just one of the many companies that are affected by a recent RBI directive that gave all payments gateways just around six months to make sure all data from Indian users is transferred to servers located in India. The order was issued last April, and companies were given until October 15 to comply. It will now be interesting to see if the RBI does grant some additional time to these companies to comply with the regulations.
Google Pay (formerly, Tez), in case you didn't know it already, is the company's UPI-based payments app that was launched last September, and is believed to be a runaway success with over 50 million users and more than 750 million transactions in under a year. The app was recently absorbed within the Google Pay platform, although, it retains just about all of its India-specific features.
Additionally, the company also aims to bring much of Google Pay's core functionality to the app, including wider support across web, apps and retail outlets for a more seamless payments experience.