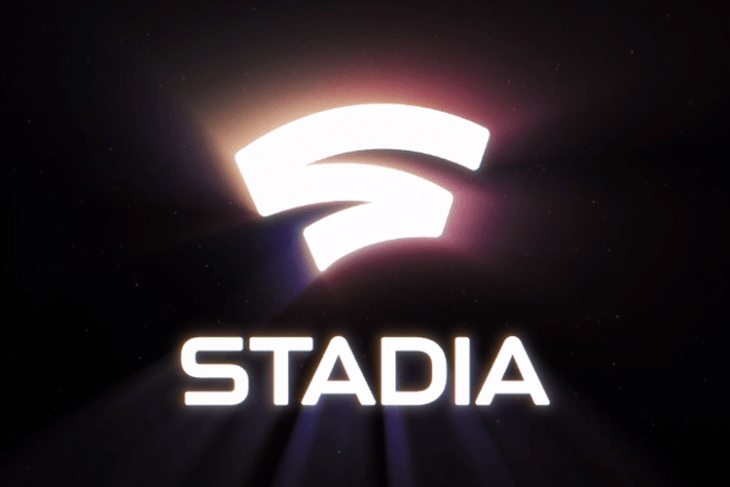 It's been many months since we heard the rumor about Google's game streaming service. Finally, it's here. Google unveiled Stadia at its Game Developers Conference keynote today.
Simply put, Stadia is a device-agnostic game streaming platform that runs on Chrome and is powered by Google's data centers with nodes all around the world for low latency and seamless streaming. Users can simply open the browser and start playing any game instantly, like they would a video.
You can use Stadia on any PC, as long as it can run Chrome and has a high-speed internet connection. You can also run it on Chrome OS devices such as the Pixelbook or Pixel Slate, as well as Android phones. During the demo, Google didn't show us Stadia running on Apple hardware, but presumably as long as you are using Chrome on a Mac, you shouldn't have an issue. You can also play it on your TV through a Chromecast dongle.
So what does game streaming mean? Usually, you would need high-end hardware to run the latest games, but in this case, the hardware is at Google's data centers and you are being shown a stream of the game, that you can interact and play with.
https://www.youtube.com/watch?v=HikAuH40fHc
Stadia started life as Project Stream, which was piloted last year with Assassin's Creed Odyssey. Players could open a Chrome instance and immediately start playing the game at 1080p at 60fps with next to no latency in controls or visuals. Stadia will launch with support for 4K HDR at 60 FPS and with Surround Sound, so Google has definitely amped up its data center hardware, which it says is powered by custom AMD graphics that deliver more graphical power than a Sony PlayStation 4 Pro and a Microsoft Xbox One X combined. Support for 8K is also being worked on.
That doesn't mean Google isn't launching hardware to go with the streaming service. You can buy a Stadia controller, which Google says connects directly to its data centres for low-latency controls and gameplay. The controller, which looks like any other game controller, also has a capture button, which can instantly capture a particular piece of action for you to share with others. It also has a dedicated Google Assistant button, which can come in very handy, as we will explain.
The basic concept of Stadia – game streaming – is not new, but Google is leveraging YouTube, Google Assistant and its machine learning prowess to deliver never-before-seen experiences to gamers, creators and developers. For example, players can jump into any Stadia game straight from a YouTube stream, or re-play a particular level or challenging section of a game with other players to see which one does it the best. Google calls this State Share, and it's likely to make creators a happy bunch as they can produce a lot more content around popular games.
Another cool feature is using Google Assistant to get help with any levels or puzzles that you are finding impossible to finish on your own. Usually, you would look up a walkthrough on YouTube, but Stadia does this for you through Google Assistant and shows you a guide on the same screen so you can get past that tricky level easily. All you have to do is tap the dedicated Google Assistant button and ask for help with the level.
Stadia games can be shared via a URL, so player acquisition and game distribution is a painless process for developers. Moreover, Google says you would be able to click on dedicated buttons on YouTube to jump into a game immediately.
Stadia is coming later this year, and Google announced a laundry list of gaming partners including Ubisoft, Unreal Engine, Unity, Id Software, Havok and a lot more. Google also said it would have its own store front for Stadia and would be developing and producing games under a Stadia studio as well.
We will bring you more about Stadia as the dust from the Google's keynote settles down. Stay tuned for more details.