Google hasfinally unveiled brand page for Google+, allowing businesses and brands to join Google's social network.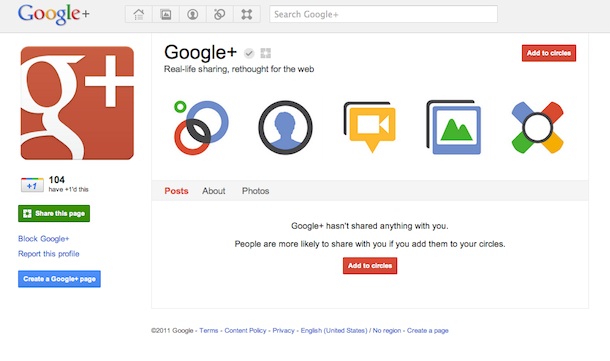 According to Google Plus Blog post " For businesses and brands, Google+ pages help you connect with the customers and fans who love you. Not only can they recommend you with a +1, or add you to a circle to listen long-term. They can actually spend time with your team, face-to-face-to-face. All you need to do is star"
A number of pages are already available (see below), but any organization will soon be able to join the community at plus.google.com/pages/create.
All American Rejects
Anderson Cooper 360
Angry Birds
Barcelona Football Club
Burberry
Dallas Cowboys
Fox News
Good Morning America
H&M
Macy's

Modelland
The Muppets*
Pepsi
Phoenix Suns
Save the Children
Toyota
Train
WWE
X Games
Zen Bikes
We've been waiting this for a long time.