The Galaxy S10 lineup is all the rage these days and as we saw in our review, the hype is not without reason. One of the biggest is that gorgeous Dynamic AMOLED panel on the S10 phones, which looks simply amazing in the S10+, despite the wider pill-shaped hole in the panel for the front camera. These displays are a sight to behold.
Looks like Google is more than enchanted too, as the first Android Q beta hints at this year's Pixel 4 phones coming with a punch-hole display like the Galaxy S10+. This is what we think the Pixel 4 will look like (click through the slideshow below), and do read on to find out why:
Android Q Notifications Panel Redesign
The Android Q beta shows us a slightly revamped notifications panel drop-down where you will also find the Quick Toggles. The redesign to the toggles themselves is interesting, but what grabbed my attention was the gaping empty space above the new battery life estimate, which has been added in Android Q.
The second picture in the slideshow below shows what it looks like with the default theme i.e dark mode off. I have shaded the empty space green to help you understand how odd it looks.
However, a double-sized punch-hole camera cutout would explain this weirdness. Look at all that wasted space. Certainly doesn't look great on the Pixel 3 and Pixel 2, but could be ideal with a double punch hole like on the S10+.
This is what the notifications drawer looks like when placed in our mockup of the Pixel 4, which illustrates why we think Google will go with this design: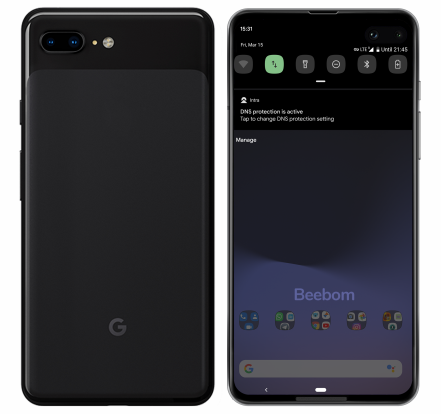 Punch Hole Display for Pixel 4?
Here's the S10+ under a Pixel 2 XL, and you can see that the empty space just above the estimated uptime is ideal for a wide punch hole. It would also look more symmetrical.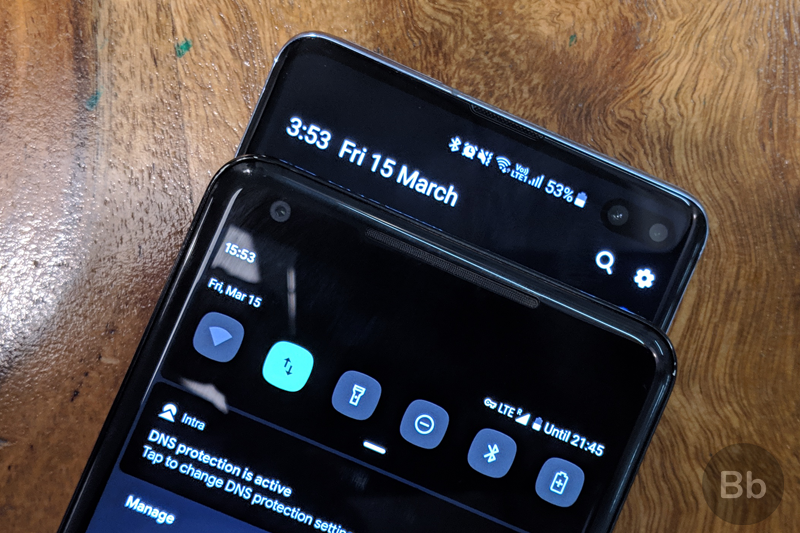 So, at this point you are wondering that empty space may be filled up later on. But on Android Pie, we already had the battery indicator there, so moving it down is a deliberate redesign. Here's what the drawer looks like in the pulled-down state in Android Pie.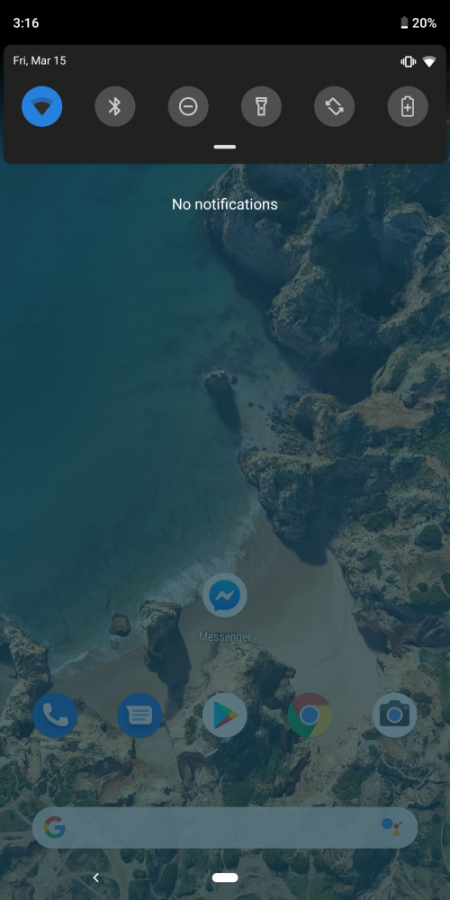 What's more supposed schematics of the Pixel 4 also show a punch-hole cutout on the front like the S10+. Here's what those alleged schematics leaked by Slashleaks look like:
Of course, our design is based on the UI changes in the first Android Q beta, which could all be scratched off in the next build. I don't think that is likely, and there's strong reason to believe the schematics, based on Android Q's first outing.