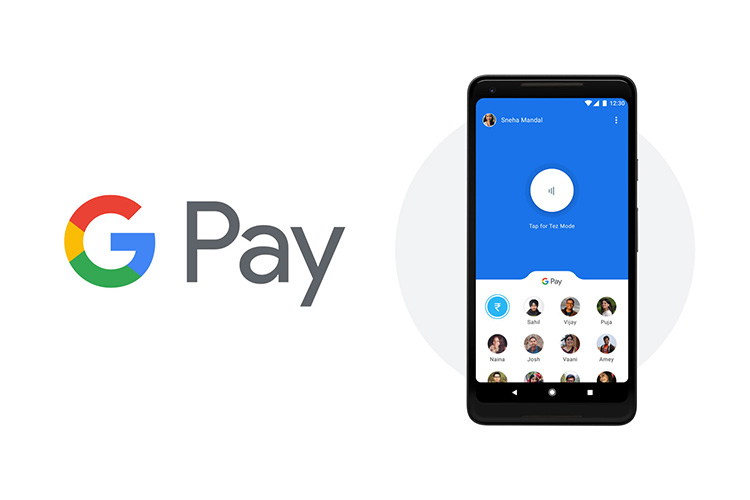 At the 'Google for India 2019' event organized in New Delhi, Google today announced a number of new features for some of its most popular apps like Search, Google Pay, and Lens. The most significant among them will, however, have to be Google Pay as it today bagged a number of new features and is gunning to become a platform for business to serve users more efficiently.
Without wasting any more time, let's take a look at all the new Google Pay features announced for the India market:
Google is making it simpler and more secure for you to pay for transactions using your credit/debit card, thanks to tokenization. It enables the user to save their cards to the Google Pay app and it shares a virtual token instead of the original card number while making payments to make the process hassle-free and secure.
Introducing Tokenized Cards on Google Pay, that use a virtual number instead of your VISA card number during transactions. This ensures that no sensitive information is shared and makes payments more seamless. #GoogleForIndia pic.twitter.com/cWE3sC6lns

— Google Pay India (@GooglePayIndia) September 19, 2019
The tokenized cards feature in Google Pay has been available in international markets for quite some time, but it's now finally landing in India, which is great. The feature rolls out with support for Visa cards, with Rupay and Mastercard support coming in the next few weeks.
One of the most eye-grabbing additions to Google Pay comes in the form of the "Spot Platform," which is giving businesses all the tools necessary to create a storefront on Google Pay itself – that too with payments-enabled out-of-the-box.
Yes, if you don't want to go through the hassle of building a website and trying to drive traffic towards it, then the Spot Platform is the perfect solution for you. It will not only make the business more discoverable offline but also online through the app. Business partners with a physical presence can use 'Spot Codes' that are NFC-enabled to drive more customers to their store. You can learn more about the basics right here:
Google Pay has already signed up UrbanClap, Goibibo, MakeMyTrip, RedBus, Eat.Fit and Oven Story among other popular services via its early access program. You can apply to test out the Spot Platform as well, just follow this link right here.
Digital payments will soon be the norm, and well, Paytm and PhonePe have reached an enormous number of businesses already, thanks to a dedicated business app. Google's taken the hint and launched a dedicated Google Pay for Business (free download on the Play Store) that gives businesses (also termed as merchants) to accept and manage its digital payments easily.
Google says that it's fast and simple to set up, allows your business to accept payments from any UPI-enabled service (using QR code, phone number or Tez mode), and maybe you can earn rewards (cashback) via scratch cards too.
Another couple of features coming to Google Pay include the Jobs Spot and a dedicated Donations section. While the latter has been seen in the payment app in the past, but it now bags a permanent spot in Google Pay. You will soon be able to find and donate to a number of non-profits (three non-profits live at launch) from right within the app.
As for Jobs Spot, well, it can be seen as an extension of the Google Jobs Search and the new Kormo app – but it lives within the confines of Google Pay. It's another platform for users in search for entry-level jobs in "industries like retail, hospitality, and on-demand businesses," says Google.
You can build a profile, learn new skills, see recommended jobs and apply for interviews using this feature. Well, if I'm reading it right, Google is trying to turn Google Pay (their payment platform) into a full-fledged marketplace with the aforementioned feature and update announcements. Don't you agree? Share your opinions with us in the comments down below.
---