Students searching for exam-related information online can now rejoice as Google has announced a partnership with CBSE, which is expected to simplify the process. As Gadgets 360 reports, the partnership will allow students to view exam-related information, including board exam results, from within Google Search.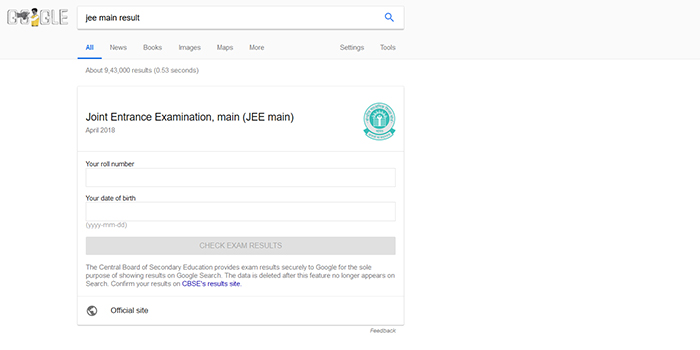 The partnership has been put into effect starting from the JEE Main entrance exam results, which have already gone live. Students will now be able to quickly, securely, and seamlessly access their results for a variety of exams by simply searching for it on Google.
Shilpa Agarwal, Product Manager at Google Search, elaborated: "With over 260 million students enrolled in more than 1.5 million schools across India, we believe having reliable, seamless, and safe access to education-related information is crucial…That's why today's updates are just the first step of many to improve access to information about important exams and other exam-related content in Google Search in India."
Google has worked closely with CBSE to make sure that the students' data is handled securely and used only for showing results on the Search page. It's worth noting that the feature will only be live for a short duration after the results are formally announced.
The feature will also improve upon the Search experience for other popular exams in the country, including GATE, SSC CGL, CAT, etc. Students who search for the exams will be provided with important information like test dates, registration dates, related links, and other information with Google Search.
---