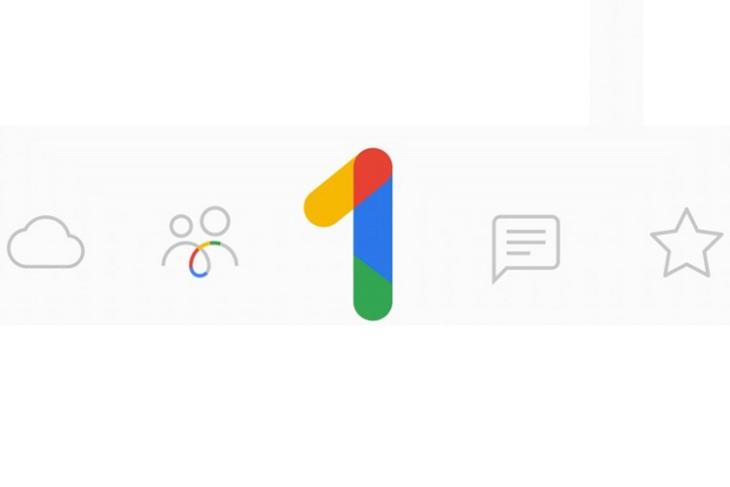 Google has announced a whole new brand for its cloud storage options: 'Google One'. It is, however, not a full-fledged re-branding of the company's cloud storage service, Google Drive, but just a new branding for its upgraded storage plans that brings expanded storage, access to live support and more under one sharable plan.
As part of the revamp, the tech giant has added a new, 200GB option that costs $2.99 per month in the US, and is available alongside the existing plans that start at $1.99 for 100GB, going right up to $299.99 for 30TB. The company also dropped the price of its 2TB plan from $19.99 to $9.99 in the US. Pricing for the other plans remain untouched.
The changes have already gone live in the US, where the company says users will be upgraded to Google One plans automatically in the coming months. The new plans and branding will eventually roll out globally, says the company. In India, only the old plans were listed at the time of writing this article, which means you still get just the 1TB of storage for Rs. 650 (around $10) per month.
Meanwhile, Google is also offering its customers the option to add up to five family members to their plan, thereby simplifying everybody's cloud storage options under one bill. "Everyone gets their own private storage space as well as the additional benefits of Google One", says the company.
With Google One you get one-tap access to experts for help with our consumer products and services. Plus, you'll gain access to extras from other Google products, like credits on Google Play or deals on select hotels found in Google Search. And we'll be adding more benefits over time.
The whole revamp process comes with another benefit – live support. For the first time, Google is offering live support to all users – including those who are on the cheapest $1.99 plan. The company thus far offered the service exclusively to G Suite business account holders.