Google Home is much more than a smart speaker, thanks to the AI-driven, voice-activated software that powers it. Recently found to be the 'smartest AI assistant' by Cornell University researchers, Google Assistant is pretty much the best digital assistant right now, and successive updates have only made it more capable and feature-filled. With the recent launch of the Home Mini and the Home Max, Google's smart speakers are giving Amazon's Echo lineup a run for its money, and not without reason. So, if you're a Google Home user and are looking for other smart gadgets to pair with your smart speaker, here are the 12 best Google Home Accessories you should definitely check out:
Best Google Home Accessories
Note: All the accessories listed below are compatible with all Google Assistant speakers, so you can use them with Google Home, Google Home Mini, Google Home Max, as well as third party Google Assistant smart speakers. 
1. Google Chromecast (Second-Gen), Chromecast Ultra, Chromecast Audio
Starting with the obvious, the second-generation Chromecast, along with its siblings, Chromecast Audio and Chromecast Ultra, are by far the best accessories for your Google Home considering their impressive set of features and pocket-friendly price-tags. These devices are designed and marketed by Google itself, and use the same Google Home App (Android, iOS), so you can also expect seamless integration with Google Assistant – the AI-powered, voice-activated software that powers Google's smart speaker. The original Chromecast was always one of the best and cheapest ways to stream online content, and the Chromecast 2 improves upon its predecessor by packing in more antennas for better connectivity, a flexible HDMI connector for better ergonomics.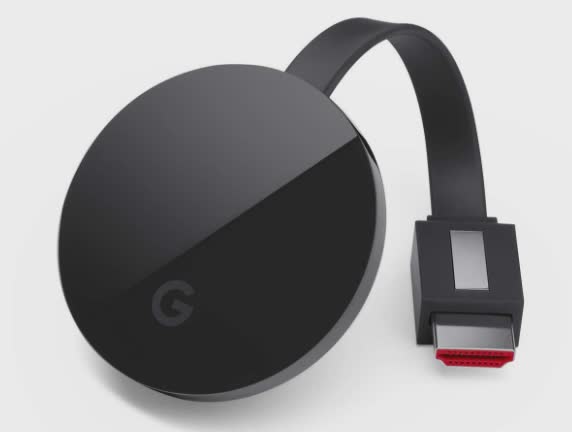 For the most part, the second-gen Chromecast is an evolved, more polished version of its predecessor, but if you want revolutionary changes, you can always opt for the Chromecast Ultra that supports 4K Ultra HD streaming and HDR content. It's more expensive at $69 a pop, but is fast and powerful enough to stream all the resource-heavy content without lagging or frame drops.
Buy: ($35)
2. Nest Learning Thermostat (Third-Gen)
Nest Learning Thermostat is the third-generation Wi-Fi-enabled smart thermostat from American home automation company Nest Laboratories that was acquired by Google in 2013. Considered by many as the best smart thermostat in the market today, it works just as well on its own as it does in conjunction with other smart-home products like Google Home. Although the device does a pretty good job of 'learning' your preferences (hence the name) and maintaining a comfortable temperature all-round, you can always change settings manually by using voice commands via Google Assistant or Amazon Alexa.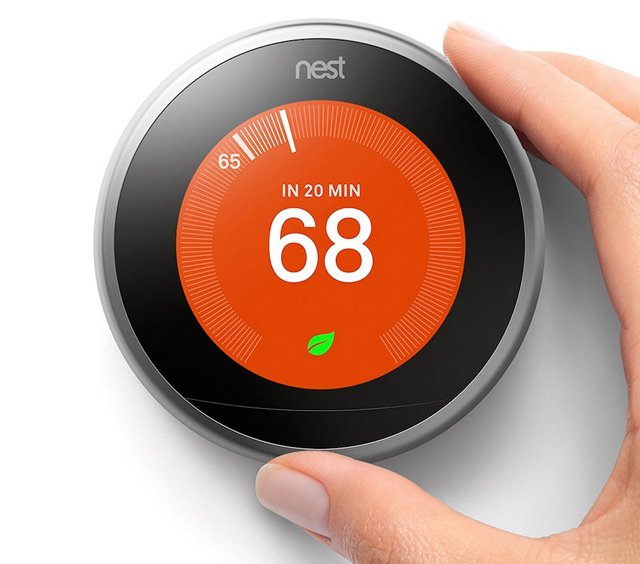 To control the Nest Learning Thermostat from your smartphone with the companion mobile app that's available on both Android and iOS. With the introduction of the 'Works with Nest' ecosystem and the 'Home/Away Assist' features, the Nest Learning Thermostat has only gotten better and more versatile, making it one of the best accessories you can buy for your Google Home.
Buy: ($235.99)
3. Philips Hue A19 White and Color Ambiance (Starter Kit)
Philips Hue is pretty much the default go-to brand for people looking to buy smart lights, and for good reason. The Dutch company has been one of the oldest and most-respected names in the lighting industry, and was one of the earliest to spot the emerging opportunities in the IoT sector. The company's ever-expanding range of smart lighting solutions have something for everybody – from the basic to the fancy, and from residential to commercial. You can buy Philips Hue bulbs, lamps, bowl lights, light strips and more, depending on your budget and taste.

The bulbs can be switched on or off, dimmed or brightened, and have their colors changed through Google Home (Assistant) as well as Amazon Echo (Alexa). We're featuring the standard 3-bulb White/Color starter kit with the Philips Hub included, but you can also buy the bulbs separately (without the hub) depending on your requirement, as they work fine with third-party hubs like the Samsung SmartThings Hub featured later on the list.
Buy: ($140.48)
4. August Smart Lock Pro (Third-Gen)
When smart locks started becoming a 'thing', many skeptics scoffed at the very concept of smart locking systems that can be controlled remotely. While some laughed it off, others expressed doubts about their security. However, now that it's a bona fide IoT product, there are tons of offerings from dozens of companies at all price points to suit every pocket. From Kwikset to Schlage and from Yale Real Living to Master Lock, the smart lock segment is quickly getting crowded, but there's just one product right now works equally well with Google Assistant, Amazon Alexa and Apple's Siri.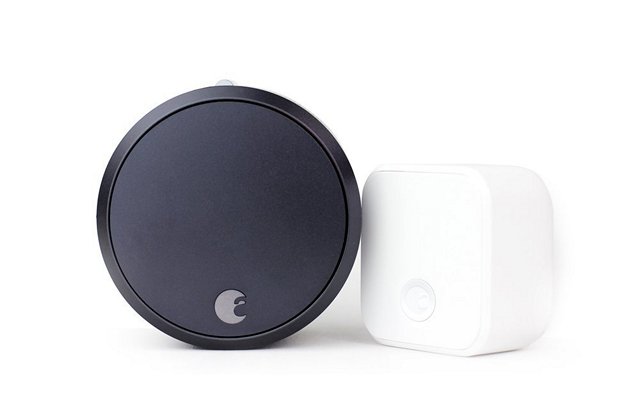 The August Smart Lock Pro featured here is the third-generation offering from home automation company August, and comes with a round, cylinder-shaped form-factor that replaces only the indoor portion of your deadbolt, keeping the rest of the older hardware untouched. It lets you add an optional smart keypad, a CCTV camera and a Wi-Fi Bridge for seamless operation with its official mobile app that's available on Android and iOS.
Buy: ($279.99)
5. Belkin WeMo Mini Smart Plug
Plugs and switches are another category of smart home devices that's seen a large number of entrants recently, with companies like TP-Link, D-Link and Belkin being some of the best-known names vying for the attention of customers. While there are many cool products you can buy for cheaper if you look around, our choice is the Belkin WeMo Mini Smart Plug that can be controlled via Wi-Fi without the need for a separate hub. The device comes with a dedicated mobile app (Android, iOS) that you can use to operate the device, as well as for its initial setup.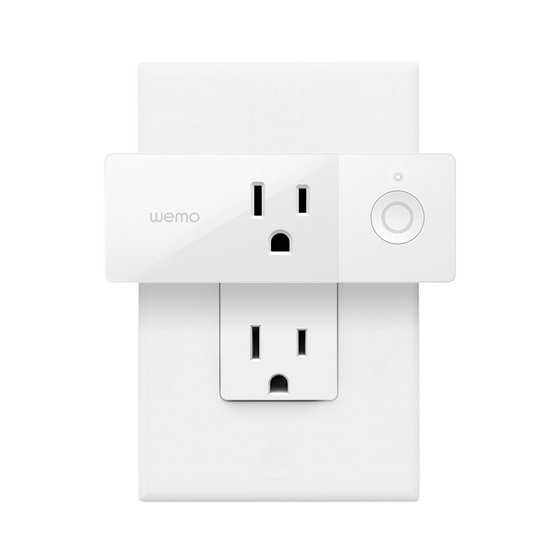 The WeMo Mini Smart Plug integrates with Nest Thermostat as well as Google Home, so you can use it to turn appliances on or off. Through an 'Away Mode', you can also schedule actions for when you're away, by configuring the device to switch lights on and off periodically to make it seem like your house is occupied even when there's no one at home.
Buy: ($34.99)
6. Samsung SmartThings Hub
Of the many smart hubs available in the market today, the one that seems to have received the most attention is Samsung's SmartThings Hub that can be used to connect a number of smart electronic devices seamlessly. The list of devices compatible with the Samsung SmartThings Hub is as long as it is varied, and it is growing by the day. As of now, the hub wirelessly connects hundreds of compatible smart devices including lights, speakers, locks, thermostats, sensors, and more, allowing them all to work together seamlessly. It is compatible with a large number of brands, including Honeywell, Netgear, Halo, Phillips and more.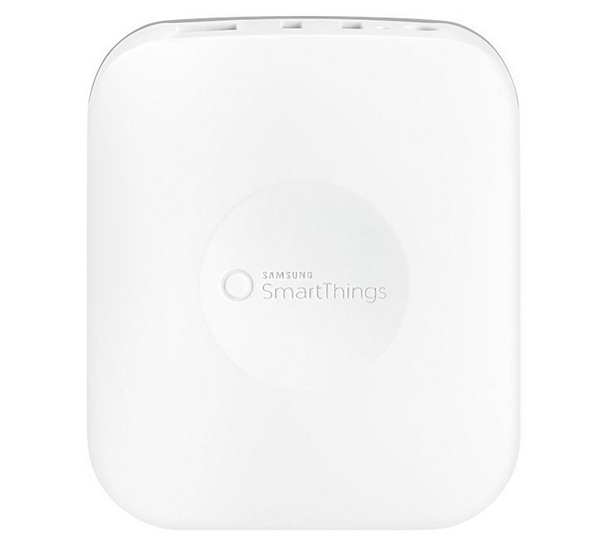 Although Samsung has released a dedicated SmartThings mobile app on Android and iOS, its integration with Google Assistant means that the hub can also be voice-controlled to operate your Philips Hue smart lights and the Nest Learning Thermostat, making it a great accessory for the Google Home.
Buy: ($79.99)
7. Nexx Garage Door Opener
Nexx Garage is a companion device that can turn your existing garage door controller into a smart device. It's compatible with most major garage door openers and, lets you control and operate your garage door from anywhere in the world. It works with both Alexa and Google Assistant, which means you can also use voice commands to operate the door. There's also a geofencing feature called 'Just Drive' that can automatically open or close the door by detecting your presence. While it does take a bit of knowhow and elbow grease to install the system, it is highly regarded by users on Amazon, who gave it an average rating of 4.5 stars.
One thing that needs to be mentioned, though, is that there's a pretty long list of garage door openers that are incompatible with the device, although, the company is offering to make an adapter that will allow your incompatible garage door opener work with Nexx Garage. You can download the Nexx Garage app from the Play Store or the App Store.
Buy: ($99.99)
8. Nvidia Shield TV (2017)
By common consensus, Nvidia Shield is the best Android TV box available in the market today, and firmware version 6.0 rolled out to the device last month brought support for Google Assistant, something that was announced back in January at the CES trade show in Last Vegas, Nevada. With Google Assistant integration, you can now enjoy hands-free control of media playback, voice search and smart home control through your Shield TV.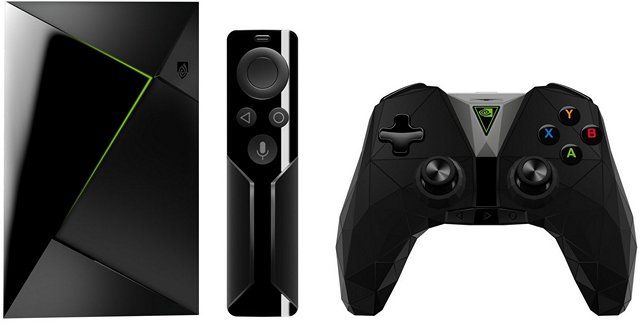 Google Assistant can cast audio to the Google Home or other Google Cast speakers and, can also be used to play, pause, skip, fast-forward, or adjust the volume on your TV. It can also stream content directly from Netflix and other streaming services. While Shield is the first Android TV device to get Google Assistant integration, the software is also expected to roll out soon to Sony's Bravia range of smart TVs.
Buy: ($199.99)
9. Bang & Olufsen Beoplay A6
Google Home may be a lot of things, but a great speaker it certainly is not. So if you've got the budget, why not invest in the Bang & Olufsen Beoplay A6, which comes with a steep $799 price-tag for what is essentially a 'single-point' 5-channel audio setup. The device is capable of streaming music via Google Home thanks to its dual-band Wi-Fi 802.11b/g/n connectivity. Alongside Google Assistant, the Beoplay A6 also supports Amazon Alexa, and can stream music from a variety of different sources over a whole host of different protocols including, Apple AirPlay, DLNA and Bluetooth 4.0, making it a highly versatile wireless speaker.
The B&O Beoplay A6 comes with multi-room support, which means it can pair with another A6 or even the (now-discontinued) Beoplay A9. The Beoplay A6 comes with two 14cm woofers (driven by two 60W amps) and a pair of 20mm front-firing tweeters (driven by two 30W amps), as well as a 38mm full-range driver. The device comes with native support for Deezer, Spotify and TuneIn, and is available in Light Grey and Oxidized Brass.
In case you want something a bit easier on the pocket, you can also opt for the Bose SoundLink II Bluetooth Speaker that's compatible with both Google Assistant as well as Apple's Siri, and is currently listed on Amazon for just $129.

Buy: ($799)
10. iRobot Roomba 690
Smart vacuum cleaners are all the rage these days, and in case you're yet to get in on the action, you have quite a few options in front of you. From the Neato Botvacs to the Eufy RoboVacs, there are plenty of choices available for the customer today, and the list is only likely to increase in the coming days. The one on our list, however, is a mid-range model from iRobot, with one of the best price-performance ratios in the market today. The Roomba 690, like its other stablemates, can be controlled using both Amazon Alexa and Google Assistant, which means you can operate it using voice commands irrespective of the smart assistant of your choice.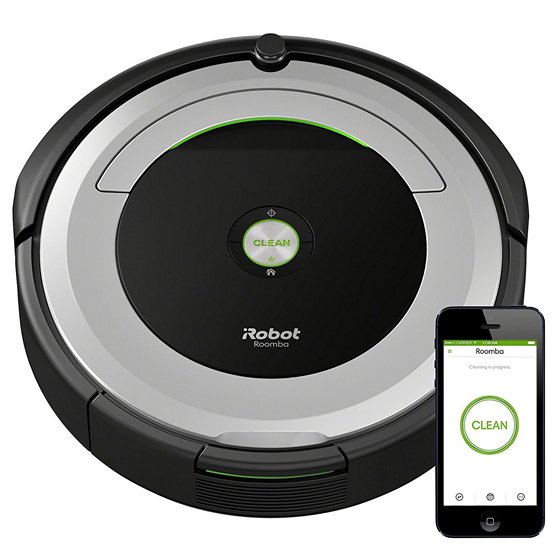 The list of commands that work with the Roomba 690 is admittedly on the shorter side, but they do take care of all the major functions for the most part. You can start, stop, pause and resume cleaning with the help of those commands, and even locate the Roomba or summon it to home base once you're done with the vacuuming.
Buy: ($324.99)
11. Sony Bravia XBR65A1E Smart TV
The Bravia XBR65A1E is a 4K UHD 65″ OLED Android TV from Sony, and earlier this year, Sony pushed through an update that made it compatible with Amazon Alexa, making it possible for users to control the device with voice commands. While it technically still lacks Google Assistant integration, it's likely to happen in the next few weeks if an announcement by the search giant at the CES trade show in January is anything to go by. The device will also receive support for Dolby Vision HDR as well as Hybrid-Log Gamma through a software update fairly soon.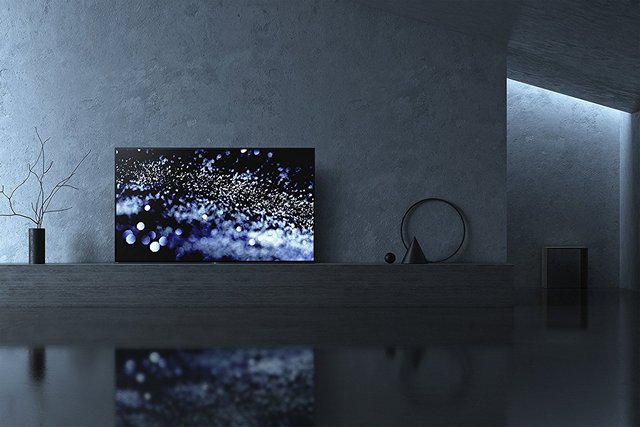 As for the TV itself, it has rich and accurate color reproduction and great details in motion rendering. Being an OLED panel instead of a standard-issue LCD (with LED backlight) also means a higher contrast ratio that make the pictures pop. Overall, it is by far, the most expensive Google Home accessory on our list, but if you've got money to spend, it's also very likely one of the best.
However, if you're looking for something that won't burn a hole in your pocket, you can always opt for the Vizio M50-E1 SmartCast 50″ 4K UHD television that costs just $692 on Amazon.

Buy: ($3,998)
12. Slickwraps Skin
Slickwraps is one of the best-known brands when it comes to skins for smartphones and other smart gadgets, and you can buy a whole host of them in every different style, color and texture imaginable for your Google Home. The wraps are made from genuine 3M material, and according to the company's website, every piece has a unique grain design that gives each device a different look. The skins are durable and protect the smart speaker from dust, scratches and small water droplets.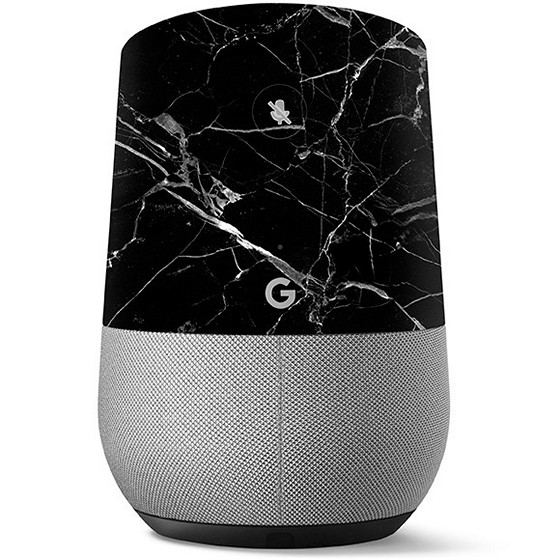 The Slickwraps skins be applied bubble-free and removed residue-free. You can opt for a wide variety of textures, including stone, carbon, metal, leather, hemp and more, while the color options are also quite staggering, and includes everything from black to pink and everything in between. While not all colors are available with all textures, the possibilities, still, are (almost) endless.
Buy: ($26.95)
SEE ALSO: Google Home Mini vs Google Home Max: Quick Comparison
The Best Smart Accessories For Your Google Home
Google Home may have still been a work in progress when it was launched last November, but successive updates have greatly increased its capabilities to the point that it now boasts of a feature-set that's almost as impressive as that of the Amazon Echo. Add to that all the amazing things you can do with IFTTT integration, and it's not difficult to understand why Google Home is slowly becoming one of the most popular smart speakers in the market today. So in case you're already rocking a Google Home or are planning to get one in the near future, do remember to pair it up with one or more of these great Google Home accessories to enhance your smart home experience.