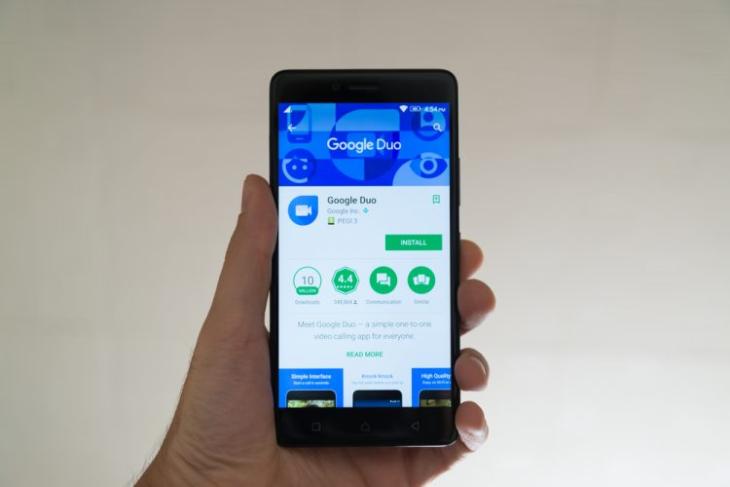 About a couple weeks ago, we reported that Google Duo is gearing up to follow the bokeh (or portrait) mode trend and add a similar functionality to its video calling app. An update for the app has been rolled out today and the source code gives us a better idea about the upcoming bokeh mode and hints at a read receipt feature coming soon.
While we had earlier seen that Duo included code for enabling the native bokeh inside the app, the teardown of version 33 of the app reveals that you'll also be able to adjust background blur intensity according to your taste. Duo is going to give you 3 different levels, namely light, medium, and high to control the blurring during video calls.
<string name="bokeh_effect_blur_light">Light blur</string>
<string name="bokeh_effect_blur_medium">Medium blur</string>
<string name="bokeh_effect_blur_heavy">Heavy blur</string>
<string name="bokeh_effect_blur_off">Blur off</string>
This functionality sounds similar to the live bokeh feature, which allows you to change the intensity of the blur in real-time, we have seen on select flagship phones. We cannot say, without trying, which one would look life-like and not blur out elements of the subject as well.
In addition, Duo is also prepping to introduce 'read receipts' for the video or audio message that you leave behind for somebody in your contact list. The messages will soon be tagged with receipts, such as sent or seen, in the app. Since the app only recently added 'video-mail' to messages contacts who are not presently available, it makes sense to include read receipts, in case you want to follow-up on previous calls.