Google's data-saving app Datally has today bagged a major update and will now offer you more control over your precious monthly mobile data. It provides you with four new features that should help you further save data when you or others use your phone.
As announced via an official blog post, Google says that users have already saved up to 21% mobile data using Datally and the four new features will further enable them to cut down unwanted usage.
The most significant addition comes in the form of daily limits, which will now enable you to place boundaries on data usage. This option is going to let you set an upper limit on the amount of data you think you'll use each day, which is handy as many prepaid plans these days have a daily GB limit. This feature should help you conserve data by popping up warning notifications when you're about to reach the set limit.
Once the limit is reached, you have two choices – you can either block mobile data usage for the rest of the day or ignore the warning and continue surfing the web.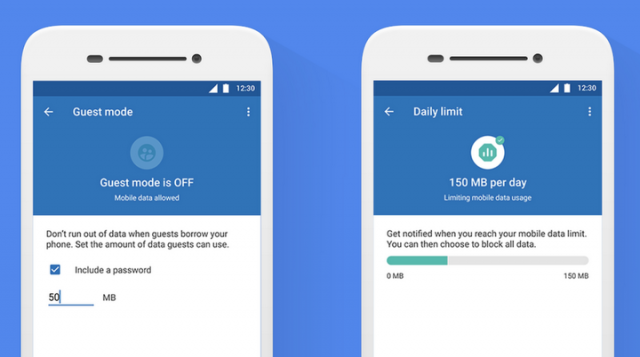 Another impressive new feature is "Guest Mode" and it may soon become your favorite feature. Google doesn't want others to deplete all your data and you can now stop them by assigning a 'quota' for friends or family before handing over device over to them.
The app will now also inform you about those inactive apps (ones you've installed on your device but don't use often) that are sucking your data in the background. It will let you quickly uninstall the app so you can conserve data and storage space.
Finally, Datally is also upgrading an existing feature to present you with a Wi-Fi Map, instead of a regular list. You'll now be able to see Wi-Fi hotspots on the map, where you can choose a nearby location, and walk over to that hotspot to enjoy Wi-Fi instead of mobile data.
All of the aforementioned features are rolling out today and will enable Android users to better manage their data. So, are you excited to try out Datally? Tell us in the comments below.
---