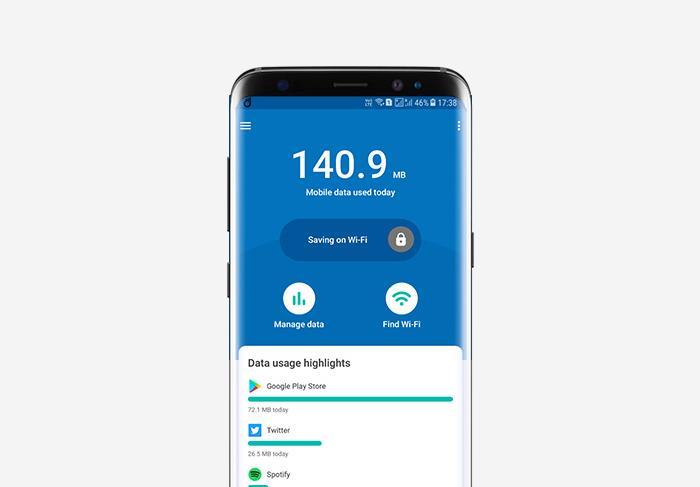 Google has released a new data-saver app that aims to restrict other apps on your phone from wasting mobile data. Called 'Datally', the app is available as a free download from the Play Store and, seems to be similar to an app called 'Triangle' that was launched earlier this year by the search giant. While that particular app was apparently only available in the Philippines, this one seems to be available universally, as we've seen it listed on the Play Stores of India, the U.S., Germany and the U.K. Interestingly, Triangle doesn't seem to be listed on the Play Store any more, so it remains to be seen if Google is looking to replace the earlier app with this one for good.
Datally is the latest offering from Google's Next Billion Users division that seeks to make internet services more accessible to people in developing countries.
According to Google, the app acts as a "mobile data manager that will help you monitor, save, and gain control of your data. Through tracking and controlling app data usage, you save more data and get the most out of your phone".
The search giant has also released a new promo video for Datally that can be seen below. As for the app itself, its main interface is extremely similar to that of Triangle, with a strong focus on identifying the most data-hungry apps on your device.
Datally analyzes data usage of the installed apps and even notifies users of activity spikes. Users can then just switch off internet access for the offending apps through a single tap. In addition to measuring mobile data usage of particular apps, Datally will also search for local Wi-Fi networks that you can connect to. Although many of the features of Datally can already be accessed via 'Settings' on Android smartphones, Datally is a more intuitive method of navigating through all the options related to background data usage management.
According to Google group product manager Josh Woodward, the specialized app will make it easier for average users to understand the options and take the necessary steps to prevent bill shocks.
So, try out Datally and let us know what you think of the new data saving app in the comments section down below.